READ THE LATEST DIGITAL MARKETING ARTICLES: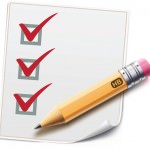 Written by Nick Stamoulis

Are you getting ready to launch a new WordPress website? Here is a short SEO checklist you'll want to run through to make sure you site is setup for success right out of the gate! While this is by no means a comprehensive list, make sure these basics are in place before you launch so you won't m...