READ THE LATEST DIGITAL MARKETING ARTICLES: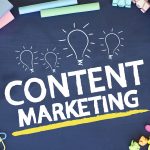 Written by Nick Stamoulis

There are plenty of tips out there about "white hat link building", and many can be found right here on this blog. However, the face of link building has drastically changed over the years. In fact, we'd even say that "link building" isn't even the correct term for generating inbound lin...