READ THE LATEST DIGITAL MARKETING ARTICLES: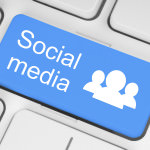 Written by Nick Stamoulis

One of the great things about using social media for marketing is that we have complete control over the message, including when it is sent. This means that while using it to promote your B2B business, you'll want to time your posts for when your audience is online. It's important to use this to ...