Thinking of Outsourcing SEO? Here's Some Advice
Written by Nick Stamoulis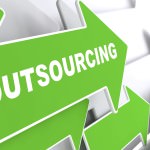 While it might be nice to have your own in-house SEO specialist, it's just not the reality for the majority of businesses (websites). Experienced SEO specialists require a salary (and other overhead employee costs) which is why for the majority of businesses, and website owners, outsourcing SEO is the better option. At a fraction of the cost of hiring an in-house SEO professional or team, crucial SEO work is still being done and the company and its marketing team can instead focus on other more pertinent issues, like product research and development. However, when outsourcing SEO, it's important to note that not all SEO firms are the same. Here's some advice about outsourcing SEO:
Do your research beforehand
There's no need to become an SEO expert, after all, that's why you are hiring one, however it's in your best interest to learn the basic ins and outs of the industry before outsourcing SEO. This Google guide to hiring an SEO professional is a great place to start. Taking some time to do some research before interviewing SEO providers means that you'll be able to answer the right questions, and also know what the correct responses to those questions are. You'll also want to decide which SEO outsourcing route is best, hiring a consultant for a full-service firm. Consider what your marketing team's bandwidth is (can they take on SEO duties once they learn what to do from a consultant?). If the tasks won't get done in- house, a full-service SEO firm is the better option.
Stay in touch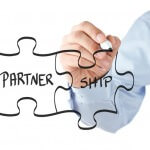 Once you sign a contract with an SEO provider, it doesn't mean that your work is totally done. Sorry, but SEO is not a "hands-off" function for a client. The outsourced SEO partner should be viewed as a member of the team and kept in the loop to all company changes. At the beginning of a relationship, determine what "staying in touch" means and establish a solution that works for both parties. An SEO provider doesn't have the time for weekly check-in calls, but monthly or quarterly calls shouldn't be a problem. The SEO provider should also be sending regular deliverables, so you know what they're doing and when they're doing it. There's no excuse for having no idea what your SEO provider is doing.
Keep track of everything
Stay organized! Keep track of everything the outsourced SEO provider does and make sure that you always have up to date passwords to all accounts that they're using (such as CMS log ins, social media log ins, Google log ins, etc.) These log ins should all be owned by you, not set up under their accounts meaning that you'll never have access if the relationship is severed for any reason (amicable or not).
Outsourcing SEO makes sense for the majority of business websites. However, the experience can be entirely different depending on which partner you choose to work with which is why it's advisable to do your research and ensure that the relationship is a positive one.
Categorized in: SEO
LIKE AND SHARE THIS ARTICLE:
READ OTHER DIGITAL MARKETING RELATED ARTICLES FROM THE BRICK MARKETING BLOG: