Outsourced or In House Social Media: Why Not Both?
Written by Nick Stamoulis
When it comes to social media marketing and the decision to do the work in house or outsource to an agency, it doesn't have to be one or the other. Have you ever considered taking a joint-effort approach? Combining your in house strengths with the strengths of an outsourced agency?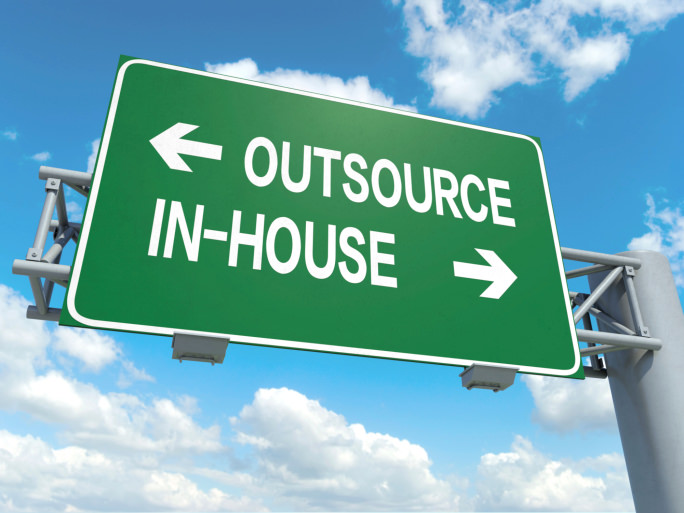 Here are 4 outsourced agency strengths:
They know what works (and what doesn't)
A primary reason to work with a social media agency is to take advantage of their expertise. Social media is always changing and there's much more to social media marketing than just posting your status. Unlike your business, a social agency focuses on social media for a living. It's their "thing". Hopefully they have an impressive portfolio of clients and they've learned what works for certain businesses and what doesn't. Of course, all businesses are different but there are some things that are universal.
They understand social media tools
Social media tools keep a strategy streamlined and organized. Just like social media itself, these tools evolve and there are always new ones on the market. If the thought of keeping up with it all is too daunting, let an agency do this work for you!
They make sure the work gets done
If social media is just one of many responsibilities of your marketing team, there's a good chance that it will take a back seat when things get busy. The key to social media is consistency. If company social media pages are abandoned, even for a short period of time, you can lose credibility that you've established. You may find that when you start posting again, the posts have even less visibility in the News Feed. If you outsource social media, it is the job of the agency to get things done! They can't let things slip through the cracks or else they know they will be fired.
They give an outsider's perspective
An in house marketing team is great. They understand the product and are familiar with the industry. However, sometimes it can result in a sort of "close mindedness". Sometimes it can be good to get a fresh set of eyes on your marketing strategy and to get recommendations from other marketers.
And one important in house strength:
Full understanding of product and customer
This is the primary reason we recommend that not ALL of social media should be outsourced to an agency. Social media is increasingly being used as a customer service tool. People will post questions, inquiries, complaints, etc. on social media pages rather than calling, emailing, or filling out a form on the website. They expect answers soon. Usually, your outsourced social media agency just doesn't have the answers. They can alert you to the question, but certainly shouldn't answer it. You don't want to run the risk that the question is answered incorrectly. Someone from the in house customer service team that is properly trained needs to be the one to actually communicate back and forth with customers.
If you decide to take this joint-effort approach, you get the best of both worlds. It's just important for both parties to be organized and on the same page in terms of who is responsible for what so that work isn't repeated or ignored.
Categorized in: Social Media
Like what you've read? Please share this article