Organic Recovery Takes Time
Written by Brick Marketing
When we first started working with this new client back in July 2013, one of the first things we uncovered was that the site had been hit with a partial manual penalty for unnatural links. Turns out, their old SEO provider was building links like it was the Wild West (and not telling them what kind of links were being built for "proprietary reasons") and Google finally caught on to what he was doing. The client hadn't even realized they were hit until we caught it! Thus began a 5 month long recovery process, which involved no less than 5 reconsideration requests to Google's Webspam team. After a lot of manual link removal labor, plenty of late night calls, and more than a few frustrated emails between them and us Google lifted the manual penalty just in time for the New Year.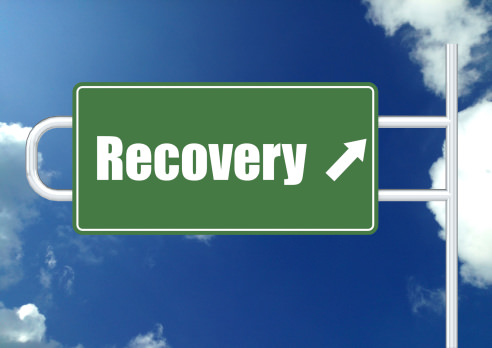 Once the manual penalty was lifted organic traffic starting trending back upwards. From December to January organic traffic jumped 54.68%. Granted, some part of that could be attributed to December being a slow month for most B2B brands, but I think that some of the growth is due to the fact that the manual penalty was lifted and my client's site was repositioned back into the SERPs. Maybe their site isn't ranking as high as it was before they were penalized (which could have been an inflated rank anyway), but at least they are back on the right track.
But even with this manual penalty lifted, the site is not back to exactly where it was before they were flagged for unnatural link building and I think that's an important point that site owners take note of. Once you suffer through the reconsideration process (or worse, wait for an algorithm update to come your way) that is still no guarantee that your organic recovery is complete. Think about it like this–imagine you had 100 links and 50 of them needed to be removed in order to recover organically. You just sliced your link profile in half and eliminated whatever SEO value, however little it may be, those links had. Maybe in the course of your recovery process you removed some links that were actually valuable, knocking your link profile down another notch.
Links that used to be valuable have since been added to Google's "no fly" link list, so tactics that once boosted your site can now hurt it. Earning high-quality and relevant links is harder than ever so it could take months, if not longer; to rebuild those links you had to destroy in order to recover organically. In a perfect SEO world, Google would have no site actively building or asking for links; you'd just create great content and links would come naturally over time. That's another reason recovering organically can take so long. As you try to build more links you have to be extra careful to not cross the line and find yourself back where you started when the penalty first hit.
If you are one of the lucky sites to recover from a manual or algorithmic penalty don't expect your numbers to immediately jump back to where they were pre-penalty. The organic landscape could have changed dramatically while you were stuck in the weeds–are there new competitors to contend with? Who else was penalized and have they bounced back? The algorithm is constantly tweaking the SERPs so it might take a while for your site to settle back in.
Categorized in: SEO
Like what you've read? Please share this article