Why Nofollow Links Should Be a Part of Your SEO Program
Written by Nick Stamoulis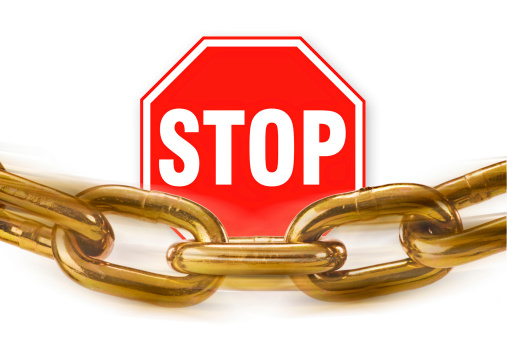 By adding the nofollow attribute to a link (rel="nofollow") you are essentially telling the search spiders to not follow that link or consider it when determining how trusted that web page that is being linked to is. Initially, from an SEO standpoint this type of link seems to have no value. "Why would I want to build links that aren't passing any link trust my way?" you might be wondering. Well, nofollow links have other benefits and can indirectly help your SEO campaign.
Here are the 2 primary reasons why nofollow links should be a part of your SEO program:
They keep your link portfolio natural
The search engines want to see that the number of links to your site grows at a natural pace. If too many links appear in a short span of time, it looks suspicious. A natural link portfolio also means that there are links from a variety of sources, which should include both followed, and nofollowed links. It also looks suspicious if the majority of links are followed. It could appear as if you are trying to manipulate your authority in order to improve your search presence. Remember, any link that is paid for is supposed to include the nofollow tag as a way to tell the search engines that the link is there to gain visibility and traffic from target audience members, not to influence search results. It shows the search engines that you are marketing your website in different ways.
To be on the safe side, a nofollow tag should be added whenever you are responsible for adding the link on another site. For example, if you upload a press release or share a guest blog post on another site that should be nofollowed. However, if someone else links to you within his or her content, it's OK for it to be followed since it occurred naturally. Utilizing the nofollow tag when you link out to other sources from your website is also a way to deter spammers from using your content. If they know that their comment on your blog is going to be nofollowed, they probably won't even bother with it. Keeping a well-rounded link portfolio will protect your SEO efforts and your followed links won't become a target.
They send traffic to your site
The primary purpose of a link is to send web users from one page of content to another page of content. Ultimately it's not really the search spiders that you care about. It's your target audience members. They are the ones that will buy your products or services. They have no clue whether a link is followed or nofollowed and probably don't even know what that terminology means. All they care about is if your company is the right fit and whether or not they should buy from you. Links should be in places where your target audience will see them, regardless of whether they are followed or nofollowed. For example, social sites like Facebook and Twitter nofollow any links that are published on the site. Should you not post there because of it? No way! Your target audience members are using those sites every day.
Categorized in: SEO
Like what you've read? Please share this article