Focus on One Niche to Succeed with SEO
Written by Nick Stamoulis
There are many factors that contribute towards SEO success. You need to have a quality site with great content that's going to generate inbound links, the site needs to become trusted, the right keywords need to be used etc. There's one more thing that isn't talked about as much, but from years of experience working with SEO, the clients that often have the most success are the ones that focus specifically within one niche. They aim to be great at one thing as opposed to being OK at lots of different things. When you land on the site you know exactly what they offer and aren't left scratching your head wondering what the point of the site is.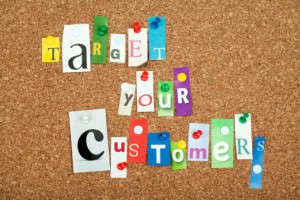 It seems obvious, that a business website should have a clear focus, but it's not always the case. Often this is true when the business itself isn't focused on one particular niche. They aren't quite sure what product or service will be the most successful so they take the "throw everything at the wall to see what sticks" approach. In business, and in SEO, that's not going to work out too well for you.
Sure, there are sites like Amazon that can get away with selling anything that you could ever need, but they have the brand recognition to be able to do that. If you're not Amazon, it's better to focus on one thing and do it well. To make a point, think about dining out at a restaurant. There are some restaurants that serve all types of food; they might have Asian dishes, Mexican dishes, and Italian dishes all on the menu. But it's doubtful to specialize in all of these types of food. If you really want good Mexican food, you'd be much better off going to a Mexican restaurant. All they serve is Mexican, so they better be good at it.
All businesses need to take this approach with their website. If you are focused on one niche you will be much more likely to create trust around this particular niche which will result in SEO success. A primary component of SEO is keyword research and implementing relevant keywords into the content of a website. If your website is offering many different things, it means that many different keywords (that are unrelated to each other) are going to be targeted which means that it will be much harder to generate SEO success, especially since a more broad scope also means higher competition.
For example, say you are an attorney that is setting up your own firm and creating a web presence for that firm. You could go after the more competitive "lawyer" term, or you can niche it down to your specialty. If you primarily handle personal injury cases, it makes much more sense to target "personal injury lawyer" on your site and then write content that pertains to personal injury law. There is a higher chance that you can gain SEO success for that term as opposed to the broad "lawyer" term. It also helps visitors to the site understand what your specialty is. If you don't outline a specialty, it makes it seem like you might have less experience in the area that they need help with and you could lose out on the business.
For business and SEO success, it's better to focus on one area of expertise and "make it yours". If what you offer is too scattered it can just lead to confusion, for target audience members and the search engines.
Categorized in: SEO
Like what you've read? Please share this article