Interview with Local SEO Expert Myles Anderson
Written by Nick Stamoulis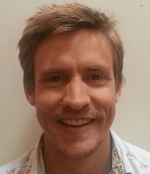 Recently I had the chance to interview Myles Anderson, local SEO expert and Founder & CEO of BrightLocal.com. BrightLocal has it's own set of local SEO automation tools including the Google+ Local Wizard, CitationTracker, Local SEO Check-up, and three others, with 2 more tools in the pipeline! Myles is also frequent contributor to Search Engine Land
Thanks so much to Myles Anderson for spending the time to answer all of my questions!
Question: Most local businesses are relatively small. How can a one or two man team make the best use of their time when it comes to local SEO?
Answer from Myles Anderson: Local search marketing is a complex and ever changing beast. There are so many angles and opportunities to be considered that it's confusing to know what's important and where to start. This is where a lot of small businesses struggle. They start looking into it and realize that they don't have the time &/or energy to invest in truly understanding local search marketing so they give up or outsource to a marketing consultant.
I think the important question for a small business owner to ask themselves is: is my time best spent learning about local search or best spent focused on other business critical tasks? If the answer is NO then they should find a reputable consultant or agent and let them manage their marketing.
That said if a small business goes it alone then I would always advise them to focus on where the biggest returns will be. That is Google (now & for the foreseeable future) so they should make sure that they learn as much about Google & Google+ and devise a strategy, which they can follow and implement. The planning phase of any local marketing or local search campaign is the most important. Knowing what you need to do, how to do and in what priority will keep you on right path and avoid the pitfalls and distractions of chasing unknown goals.  There is a mountain of great advice; articles and research to help you get started. If reading doesn't do it for you then attend a 1 day course and jump start your knowledge – this in money & time well spent.
Question: Can a local business ever hope to out-perform a big brand that has a store in their town? For instance, could a boutique clothing store do better than the Gap with their local SEO?
Answer from Myles Anderson: Yes absolutely. Many independent businesses rank very well in search – particularly in the Google Places/Google+ Local results (these are the results which have a map pin next to them). Larger brands often have an advantage because their reputation and authority (aka Page Rank) is far greater than a local business which gives them a boost in general, organic rankings.
But where small businesses have an advantage is being 'hyper local'. A big brand with lots of outlets in different places needs to be all things to all people. But a small, local business can put all it's emphasis on a specific location. Location is such a key factor in local search that being able to concentrate website content, messaging, directory listings, reviews etc on just 1 or 2 locations can be a real advantage.
Google also counter balances the potential dominance of large brands when it comes to search. They tweak their algorithm to ensure that smaller, local businesses have the ability to achieve decent page 1 rankings. These small businesses need to be well optimized of course – the opportunity is theirs for the taking!
Question: What kind of influence do consumers' reviews have on local search?
Answer from Myles Anderson: Reviews influence local search in influence on 2 levels –
Visibility (aka 'findability') – reviews are one of the key ranking factors for local search – both quantity of reviews but also the rating – (positive reviews the more reviews a business has with positive star rating & sentiment the more positive
Conversion – consumers use reviews & star ratings to help them select which local business to use. A page of search results gives searchers a shortlist of businesses to choose from, but it doesn't tell them which businesses are good and which are bad. Reviews tell users more about a business and what other customers think of them. Consumers are more likely to contact a business with lots of positive reviews than a business with no reviews or a negative rating.
So for a business owner, reviews help them to get higher up the search rankings and then to stand out from their competitors when potential customers are selecting which business to use.
We recently published our annual Local Consumer Review Survey 2013. This looks at how local consumers use reviews and how they influence their opinions & actions when selecting which local businesses to use.
Question: Bad reviews might keep some of the foot traffic away, but could they actually have a negative impact on your local SEO performance as well?
Answer from Myles Anderson: Yes they do. Negative ratings will hold back your performance (i.e. ranking) within local search results. This is the case on Google but also important local directories such as Yelp, Citysearch etc.…
Question: Aside from claiming their local listings and business profiles, what kind of local link should a business be on the lookout for?
Answer from Myles Anderson: In the past local search & organic search used to be 2 separate and distinct entities with different algorithms. This is not the case anymore as search engines blend both their results and blend the factors which influence those results.
Links are a huge factor in organic ranking and now play a big part in local ranking. So building good quality, natural links on reputable sites is an important factor in local search. A local business should look to get links from related websites (i.e. related to their industry – vertical sector blogs, publishers, niche directories, trade bodies, partners & clients) & from sites about their locality (e.g. local directories, local newspaper sites, local councils, chamber of commerce type sites and websites for other local businesses).
But just because a business serves a local audience doesn't mean all their links need to be local. More general link building practices such as blogging for links, guest blogging, press releases etc…will all have a positive impact on their rankings.
Local business owners should also be aware of the growing power of social media. Social signals (e.g. Facebook Likes, tweets, followers) have an increasing impact on actual search rankings.  So business owners need to ramp up their social activity and engage with their customers on Facebook, twitter, Google+ etc…. Consumers love to shop locally these days and will support genuine local businesses. Business owners need to take advantage of this and actively use social networks to connect with local consumers.
Question: BrightLocal's citation tracker tool tracks active, pending, and potential citations. Is there any difference between a link and a citation?
Answer from Myles Anderson: Yes there is. This is how we define a citation:
A 'citation' is a listing for your business on another website. Typically a listing includes your business name, postal address & phone number. It is not a link, but it can include a link. And Google needs to know about know about this listing for it to impact your Google+ ranking.
The most important factor with citations is ensuring that your business name, address and phone number (N.A.P.) are exactly the same on each listing. This is important because Google looks at these sites to verify that the N.A.P. details it holds about your business are accurate and correct. The more times Google can confirm that the data they hold about you is correct & that you are a well established local business, the better the impact on your local search rankings.
A crucial step in local search optimization is to identify any incorrect or old listings a business has on the web and then claim & update those listings with correct information. An error, which many businesses and SEOs make, is to focus purely on building new citations to try and drown out the old citations but this simply doesn't work. Claim & fix existing listings and then build new!
Question: 5-10 years ago it seems like there were a lot more local search sites so if you weren't at the top in one you could still do well in another, but now it a Google game. How can a local business owner compete in an increasingly competitive (and shrinking) search space?
Answer from Myles Anderson: Google is the dominant online force and drives the majority of clicks and leads for local businesses.  Yahoo & Bing still have a sizeable user base and shouldn't be entirely dismissed – but you should focus effort on where it will deliver returns – Google!
Actually local businesses have more opportunity for success than non-local. They have the chance to rank on page for both organic results and local results. And they also have the ability to piggy back of the high domain authority of local directories like Yelp & citysearch. By optimizing their profiles on the these sites, building links into their directory profile pages and adding extra content to their profiles they can get their Yelp listing to appear on page 1 also.
On top of this we have map results and mobile. As smart phone adoption hits even greater levels, mobile will become the platform of the future for local search – over 50% of searches on mobile devices are local in nature (vs. 30% on desktop) and by 2015 mobile local search volumes will surpass desktop searches.
Research from BIA Kelsey predicts that there will be 13bn locally orientated searches in 2016.
Wow, that is a huge opportunity, which local business owners can't ignore. So yes the field is getting narrower but it's also getting a whole lot longer.
Question: Google+ Local—like it, love it, hate it?
Answer from Myles Anderson: Like it, love it or hate it you absolutely cannot avoid it. I think Google are making some good strides to improving the way that local businesses can manage and enhance their local profiles. The speed of updates is getting faster and their customer support is more helpful and responsive – which is not hard given that it used to be appalling and hugely frustrating.
But even though things are getting better, I believe that Google+ and the new places dashboard it is still too confusing for most local businesses to manage on their own. Which is good news for consultants and agencies!
Question: How can business optimize their website for multiple cities (ex., Boston, Allston, Brighton, etc) without getting too spammy?
Answer from Myles Anderson: It's pretty simple really. You need to create relevant pages for each location and make sure the content on those pages is relevant to that city without being spammy. By 'spammy' I mean not having the same content and just changing the location names.
If the business has an office/premises in each city then make sure the address of that office is displayed clearly on the location-landing page. And when you create a Google+ listing and citations for that location (remember that citations are location specific – they include your address) then point these links to that landing page.
Linking between your homepage and each landing page is important, as in interlinking between location pages.
Question: Would you suggest a business physically pack up and move their office if they wanted to target a new, bigger, and more competitive city with their local SEO? (And yes, I've been asked that one before!)
Answer from Myles Anderson: Having an office with a physical location close to the center of the city is an important factor in ranking for searches in that city. Moving office is a little drastic but there are some other options available depending on the type of business you are.
If you take walk in trade then you're a bit stuck – you can't create a 'fictional' location, without it causing you some obvious problems.
But if you run what's know as a 'service area business' where you serve customers at their homes/workplace then you can do a few of the following
a) Create a virtual office in the city you want to rank for – rent some virtual desk space and then use their address for creating Google+ listings and other citations
b) Adapt your service on your Google+ listing so that it covers the key town/city you want to rank for
Connect with Myles Anderson on Twitter
*****
This non-paid interview is designed to give the Brick Marketing audience insights and different perspectives of SEO, link building, social media and web marketing. Past expert interviews include: Ann Handley, Eric Ward, Mike Moran, Andy Beal, and Jordan Kasteler to name a few.
If you would like to be interviewed by the Brick Marketing team please contact Brick Marketing here:
https://www.brickmarketing.com/contact
Categorized in: Expert Interviews
Like what you've read? Please share this article