Interview with Monica Wright, Director of Audience Engagement for Search Engine Land
Written by Nick Stamoulis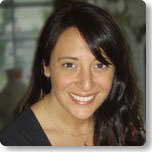 Recently I had the chance to interview Monica Wright, the Director of Audience Engagement for Search Engine Land and Marketing Land. Monica is a veteran online marketer with over 15 years of media and content marketing experience, building audiences and visibility using search, social marketing and diagnostic SEO. She is also a regular speaker at industry events such as SMX, SMX Advanced, PubCon and Social Media Breakfast Maine.
Question: What are your primary responsibilities as the Director of Audience Engagement for Marketing Land and Search Engine Land?
Answer from Monica Wright: It's a new position – my job is to ensure we are growing engagement with Marketing Land and Search Engine Land on site and via external channels, primarily via social and email. We want our audiences to read and share our content, and connect with us one way or another. My job is to improve that. It has only been a month, and people may haven't seen big changes yet, we're just extremely methodical in our process.
Question: What are some of your favorite SMX sessions that you've moderated over the years?
Answer from Monica Wright: One of my favorites was a Google+ session from SMX Social Media December 2012 with Mark Traphagen, Adam Audette and Bob Stanke from the Minnesota Timberwolves. The presenters were extremely relaxed and knew their stuff, and it was one of those great panels where the flow just happens. It was fun, but you can tell the panelists worked hard and were extremely prepared. Bob also threw little basketballs into the audience. Everyone was just into it.
Question: You come from the land of offline print media—did you have to change anything about the way you approached content creation once you moved online?
Answer from Monica Wright: There was always a sense of urgency, but now quality and accuracy seems more important than ever. The tools to create content now offer a lot of sourcing and listening mechanisms, which is supposed to make things easier and speed up the publishing process. But that's the problem – it's too easy to hit that "publish" button. There's also that challenge of creating content for different kinds of consumption; you need a headline that's search friendly, a different headline to tweet, a really good image to show up in a feed, and think about how your content will show up on Facebook, LinkedIn, Google+ and everywhere else.
Question: Do you find it's easier or harder to create content for the online reader versus the "paper people"?
Answer from Monica Wright: In the spirit of transparency, I wasn't a content creator at the publishing companies I worked for – I actually started in circulation, which morphed into audience development.  But to answer your question, to create good content takes just as much skill and talent online as it does in print. If anything, some different technical skills or understanding of social platforms help tell good stories online.
Question: Many studies argue that our attention span is getting shorter and shorter; does long form content still have any appeal to the average reader?
Answer from Monica Wright: Oh absolutely.  If that were the case nobody would read books. But seriously, there's quite a long form movement online with longform.org and longreads.com. Tumblr has a featured tag dedicated to long reads.  Just reading on an iPad changes that behavior. There was a recent article on Forbes.com about how short form and long form can work together, it's pretty revealing. 
Question: Do you think social engagement, social signals, and author authority will become more important than traditional link building when it comes to building your organic search presence?
Answer from Monica Wright: This is going to sound a bit off-putting for hardcore search professionals, but I 've stopped thinking about "traditional link building" a long time ago. To me, link building is outreach, getting your content visible to the right people at the right place at the right time, and getting people to share it. So yes, it's important. It's just not about getting links, it's about being a quality source. Does it matter for search? Yes, just look at the impact on Google+, specifically.
Question: Is Google+ a "real" competitor to Facebook?
Answer from Monica Wright: Google+ is a totally different platform than Facebook.  Sure it competes for attention, just as Twitter, LinkedIn or any other social platform does. The advantage Google+ offers is that tie in to Google's ubiquitous go-to for searching people, places and brands.  You just can't get away from that Knowledge Box or authorship.  So it has this almost "passive" importance whereas Facebook users are right there in the Facebook eco-system. Just different.
Question: What are some of the biggest mistakes you think marketers make when it comes to social media marketing?
Answer from Monica Wright: Consistency, thoughtfulness and demonstrating value. You don't demonstrate value by explaining what you did. You demonstrate value by showing what happened.
Question: What are some of your favorite social media and SEO-minded tools?
Answer from Monica Wright: I have so many for so many reasons.  Some more advanced, under the radar ones I really like digging into include Social Crawlytics, Twitalytics (both free), Simply Measured, and Chartbeat. I'm really excited to try out this new tool called Spinnakr, which allows you to change your site messaging on the fly based on where your traffic is coming from.  Haven't dug into it yet, but I'm hoping to soon.
*****
This non-paid interview is designed to give the Brick Marketing audience insights and different perspectives of SEO, link building, social media and web marketing. Past expert interviews include: Ann Handley, Eric Ward, Mike Moran, Andy Beal, and Jordan Kasteler to name a few.
If you would like to be interviewed by the Brick Marketing team please contact Brick Marketing here:
https://www.brickmarketing.com/contact
Categorized in: Expert Interviews
Like what you've read? Please share this article