Mobile Devices Have Changed Our Search Habits
Written by Nick Stamoulis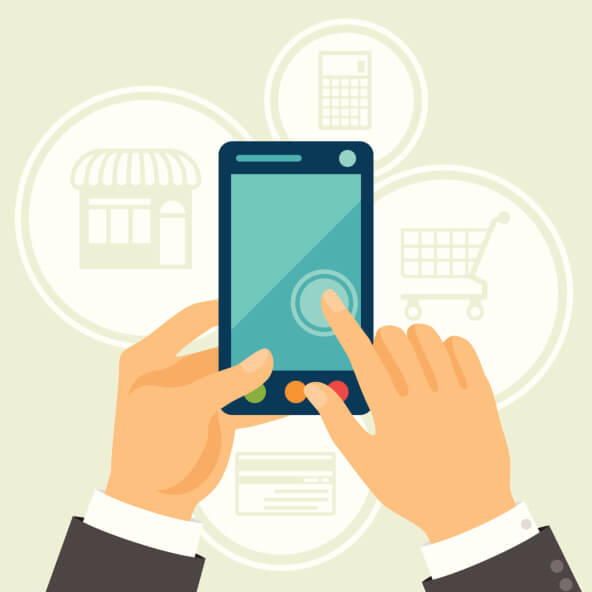 Even though smartphone technology was around well before the iPhone came onto the scene, Apple's invention not only changed the mobile phone industry, but it also had a widespread impact on our search habits.  (Along with Google Android of course!!) Back in 2007, websites would often load slowly and it was also difficult to read the content on such a small screen. Over time, marketing executives realized that if they didn't optimize their company's websites for mobile use, they would lose traffic, leads, and even customers. If your company still hasn't considered mobile usage an important factor in your sales cycle, it's time to reconsider your stance!
Mobile Industry Changes Have Altered Search Habits
Fast-forward to April  21, 2015 and Google officially announced that mobile-friendliness is now a ranking signal. This means that if your b2b website isn't mobile friendly, customers and leads won't see your website in the search results unless it's optimized for mobile devices. You can test to see if your website is designed properly using Google's Mobile-Friendly Test Tool. What this really means as a marketing manager at your company is that if the website isn't mobile-friendly, it's not reaching as many people as it should.
Because of all this, if you want to reach as many customers as possible, your website needs to be optimized across multiple platforms, including tablets, smartphones, and desktop computers. In fact, the time people spend using digital media has also increased, which means that people spend more time interacting with b2b companies like yours on their mobile devices.
Why You Need to Adapt to These Changes
What this really means is that if you want to reach as many people as possible with your company's unique brand, you absolutely need to make sure that the website is optimized across multiple platforms. This will help increase your users' experiences with your brand and reach as many people with your brand's unique message as possible.
It's also important to make sure your website is mobile friendly from an SEO perspective. Since mobile-friendliness is now a ranking signal, this means that it is part of Google's algorithm. The goal of any b2b SEO program is to optimize the website to optimize search results. That's why, as part of our method when working with our b2b clients, we always analyze the website to make sure the design itself is optimized across all devices. If it isn't optimized for mobile use, that should be one of your biggest priorities.
Think about how you search for information. If you're like many people, you may even have multiple devices open in front of you while you work. While typing an email, you could reach for your smartphone to do a simple search. As a b2b company, you need to be prepared to accommodate whichever type of search your leads and customers may perform.
Categorized in: Search Engines
Like what you've read? Please share this article