Interview with Michelle Stinson Ross of Digital Always Media, Inc.
Written by Nick Stamoulis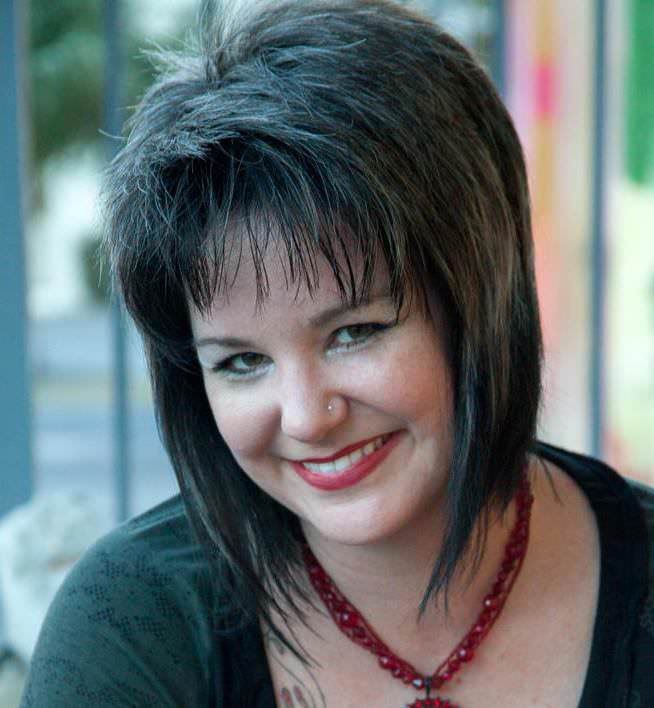 Recently I had the chance to interview Michelle Stinson Ross, the Director of Social Media Marketing at Digital Always Media, Inc. Michelle is the co-host of the popular Social Media discussion group #SocialChat, a popular and respected industry blogger for writer for Search News Central and  Search Engine Journal, and  is the founder of Firestarter Social Media.
Question: Could social signals ever replace traditional link building when it comes to the search algorithm?
Answer from Michelle Stinson Ross: As an indicator of short-term hot topic influence, yes. Take breaking news, for example. If lots of people are tweeting out a link to the same article, adding links on G+, Facebook, StumpleUpon etc., the search engines know something is up and will index that page and rank it high extremely quickly. However, it is unlikely these social indicators will replace high quality long lasting links. Consider your link strategy carefully, are you looking to build short-term buzz or rank for evergreen terms.
Question: In your experience, who converts better for most sites—search traffic or social traffic?
Answer from Michelle Stinson Ross: Organic search traffic generally converts better as it catches people at the end or near to the end of their purchase cycle (investigation and make a purchase). Social, on the other hand, allows brands to connect with people even before they know they need or want the brands product. A response to a social question (i.e. Do you know of a high quality reasonably price home painter?) with a link generally garners a similar if not higher conversion rate than organic search. It's wise to maximize both search and social traffic with realistic expectations of the traffic.
Question: How can a business owner tie social media marketing and engagement to ROI?
Answer from Michelle Stinson Ross: Tying social media marketing to ROI is all about defining the goals of social marketing. Does the business need to reach a specific local or otherwise targeted audience? Is social media being used for customer service? What about real time market research? Each of these options has a different sets of goals, and defining them leads to what metrics will be the most meaningful to the business owner. For instance, if the goal of social marketing is to develop a highly focused target audience, then business owners need to break down their overall number of fans/followers by location or topic affinity, and track what kinds of social media posts drive that audience to specific landing pages on their website. Metrics to pay attention to if the goal is customer service, are response time, amount of customer questions addressed via social over time, customer sentiment regarding service via social, and reduction in customer service call volume over time. Social media is such a flexible communication tool, that its use must be well defined in order to determine real ROI.
Question: The Facebook News Feed algorithm changed dramatically recently. How can companies ensure their updates are showing up in their fans' feeds?
Answer from Michelle Stinson Ross: To ensure that branded updates continue to show up in fan feeds, it is necessary to spend money on promotion in Facebook. By using the advertising and targeting tools offered to business pages, the promotional spend can be far more affective than most business owners realize. Start by building a highly focused fan base with psychographically targeted ads, this way every fan fits the profile of a qualified customer. Then pay to promote the posts that have proven to perform well with those fans for maximum amplification. There is an option to encourage fans to take an extra step and request a subscription, but brands can gain more certainty of the reach of their messaging with paid promotion.
Question: How can a business keep their employees from going rouge with the corporate social accounts?
Answer from Michelle Stinson Ross: The key to protecting the integrity of the brand accounts as well as employee communication about a brand online is the development of a company social media policy. By defining what online behavior is encouraged and what behavior will not be acceptable, a company has the means to take the necessary action when a disgruntled employee is tempted to tarnish the corporate reputation.
Question: Should professional and personal social accounts be kept totally separate or can there be spillover?
Answer from Michelle Stinson Ross: There can be valuable spillover for social employees that are very savvy about personal branding. That bit of a personal touch goes a long way to making professional accounts far more approachable. The key is to strike the proper balance between the genuine personal voice and too much personal information.
Question: What are some of the biggest mistakes site owners make when it comes to social media marketing?
Answer from Michelle Stinson Ross: The biggest mistakes are made when site owners jump into social without goals or strategy. There is a difference between exploring the possibilities of a platform and blindly wandering the social space without a plan. Even with a plan, site owners need to take the time and test their social communication habits, what they think might work may be 180 degrees out of phase with their customer base online.
The other mistake business owners tend to make is not keeping the customer experience consistent online and offline. There is nothing more frustrating to a social customer than to walk into a store or restaurant and find that the employees have no idea how to handle the redemption of an online offer.  Customer service disconnect can also happen when internal training and communication are lacking. Make sure that onsite employees and online brand representative maintain a consistent level of service excellence.
Question: Are there any hard and fast "rules" for social media marketing you think brands need to follow?
Answer from Michelle Stinson Ross: The only hard and fast rule is participation. As Internet marketing continues to evolve, the companies that continue to avoid social media will find it more and more difficult to do business. The other rules to follow are the ones your mother taught you as a child, you must be a friend in order to make a friend and treat others as you wish to be treated. In a way social media has taken how we do business back in time. Rather than mass messaging, it's the relationships that really matter to the customers. Their individual opinions are valuable and they want to do business with the brands that can communicate directly with them.
Question: If a small business cannot afford to hire a full-time social media or community manager, who really "owns" the company's social presence?
Answer from Michelle Stinson Ross: Ownership of a company's presence is the responsibility of the business owner. Even when they outsource the day-to-day social media management, it is up to the company leadership to guide the brand standards and voice of the public facing side of the business. Seek out the guidance of experts to optimize the social presence, and combine it with your expertise about your business.
Question: It's not hard to lose hours every day to social media management, something many smaller companies can't afford to do. Do you have any time management tips?
Answer from Michelle Stinson Ross: Well-defined goals help to keep social media managers from wandering off track. Plan and schedule important posts to your social media accounts, and set aside regular intervals to quickly check for audience engagement throughout the day. Respond quickly to customer questions and engagement, and then get back to your other duties. For smaller companies, the investment of time could realistically be just a few hours per week when there is a well-developed strategy in place.
Question: What are some of your favorite social media management tools?
Answer from Michelle Stinson Ross: Personally, I like TweetDeck, Hootsuite, Sprout Social, and Hashtracking. Those are the tools I use on a regular basis. I also spend a lot of time in the on platform analytics for Facebook, Pinterest, and LinkedIn. The tools that will prove to be most effective also depend on the goals you've set for your business. You use a chainsaw for taking down trees not making precision cuts for fine cabinetry. The right tool depends on what you're trying to accomplish.
Question: In your experience, do certain industries get better results than others when it comes to social advertising?
Answer from Michelle Stinson Ross: Social advertising success depends more on the sophistication of the targeting than what industry you represent. B2B companies can create great success on Facebook with deadeye targeting, just as high-end consumer goods can find a qualified audience on LinkedIn. The more you can focus your ad creative and landing pages on a well defined audience segment, the better your results are going to be.
Connect with Michelle Stinson Ross on LinkedIn and Twitter, and Google+.
*****
This non-paid interview is designed to give the Brick Marketing audience insights and different perspectives of SEO, link building, social media and web marketing. Past expert interviews include: Ann Handley, Eric Ward, Mike Moran, Andy Beal, and Jordan Kasteler to name a few.
If you would like to be interviewed by the Brick Marketing team please contact Brick Marketing here:
https://www.brickmarketing.com/contact
Categorized in: Expert Interviews
Like what you've read? Please share this article