Interview with B2B Marketing Expert Michael Brenner
Written by Nick Stamoulis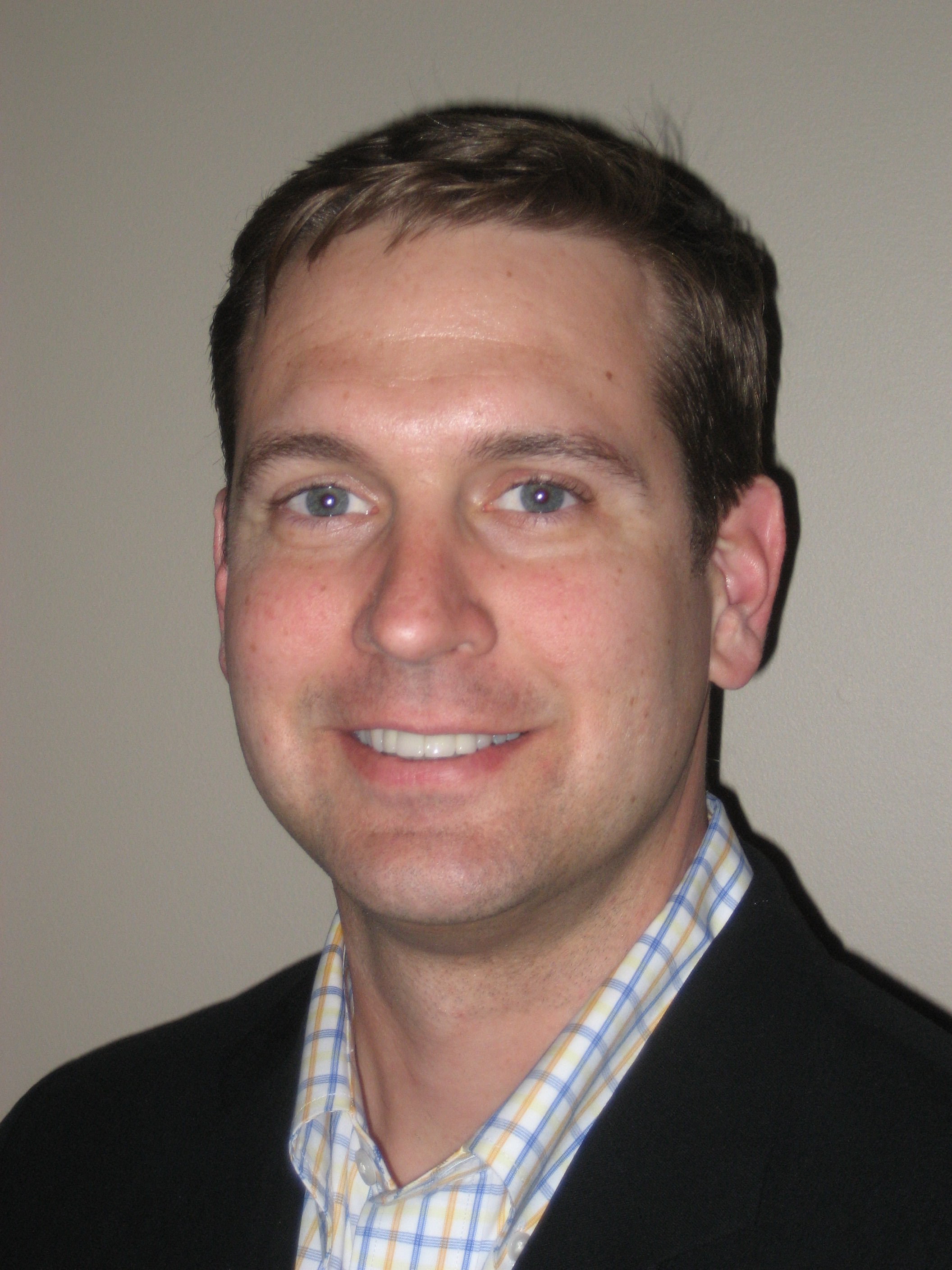 Recently I had the chance to interview B2B marketing expert Michael Brenner. Michael is the author of B2B Marketing Insider, co-founder of the social news site Business 2 Community (both of which are great sites for B2B business owners and marketers looking to stay on top of their game) and currently serves as Senior Director of Global Marketing for SAP. Michael been working in leadership, marketing and sales roles for nearly 20 years serving a diverse group of industries, so I think it's safe to say that he's seen just about all there is to see when it comes to B2B marketing.  B2B marketing has undergone a lot of changes in the last few years and Michael has done a tremendous job of staying at the forefront and being an industry leader.
This interview is rather long, but is worth the time to read through all of it! Thanks so much to Michael Brenner for spending the time to answer all of my questions! 🙂
Question: B2B Marketing Insider has only been active for a few years but in that time you've built up a powerful online brand, a loyal audience and a pretty impressive social presence—how did you accomplish so much in such a relatively short amount of time?
Answer from Michael Brenner: I know it sounds a little cliché but it has come mainly from a lot of trial and error and by simply committing myself to spending about an hour a day. When I started blogging, I had no idea what I was doing and I had only been active on Twitter for less than a year. But once I started blogging I immediately saw the power of combining great content with social reach. So I committed to 2 blog posts a week and to using Twitter every day to share great content, and to connect and engage with new people. I have made similar commitments to facebook, Linkedin, Google + and a few other sites like Slideshare, StumbleUpon and Pinterest that seem to drive effective engagement for me. But I test new approaches every day to see what works on each platform
Question: Did you ever expect Business 2 Community to grow as large (4,000+ contributors) as it has? When and how did it shift from a personal blog to a massive online marketing community?
Answer from Michael Brenner: Many people might not know the full story but Business 2 Community started as Brian Rice's personal blog (B2C Marketing Insider) at the same time I started B2B Marketing Insider. After a few months, Brian outsourced the content contribution to colleagues and social connections. Then he was able to gain inclusion as a news source for Google News. That's when the site really took off. We agreed to combine forces – Brian, myself and our technical Dan Criel, to re-brand as Business 2 Community. We've seen rapid and steady growth ever since. We basically try to offer our contributors the largest possible platform we can to reach an audience they would struggle to reach on their own. The model seems to be working pretty well.
Question: As the editor-in-chief of SAP's "innovation" blog how do you keep fresh content rolling out on a consistent basis?
Answer from Michael Brenner: We use what I call the "author curation" model. We find the most distinguished and trusted authors that we can in each of our topical areas and we ask them to contribute to the site. It's a win-win because we get the content we need to deliver value on how to innovate inside your company. And the authors gain access to our audience. Right now we have about 50% of our content coming from internal bloggers and the other half from external thought leaders. We realize that we don't know everything at SAP but we certainly want to help bring the latest and greatest insights, content and information around business innovation to our readers.
Question: What advice do you have for smaller B2B brands that have a hard time keeping their content marketing efforts consistent?
Answer from Michael Brenner: My advice is to stop thinking that getting a steady flow if content is too hard or too expensive. The first step needs to come from support at the executive level and then recruitment of internal thought leaders. Every employee inside your company has knowledge, experience and a story to tell. A single person could "interview" those employees, even through simple email questions, to create the kind of content that answers key customer questions. That's what it all comes down to: finding the most effective way to answer your customers' questions. And the answers are sitting in the cube next to you or down the hall.
Question: A company as large SAP must have an immense amount of red tape and dozens of chains of command you have to get onboard in order to push through new initiatives—how can a B2B marketing manager in a similar situation push through the red tape in their own organization and make things happen?
Answer from Michael Brenner: I'm gonna borrow a line from Steve Jobs: "JFDI" which stands for Just F-ing Do It! And I think this is the approach you have to take when you know you are doing something that will help your company achieve its business objectives, will help your employees to grow their personal brands and will help your customers gain value from your organization. So it takes courage but you also have to put together all the business justifications that support those 3 constituencies above. I honestly think the most under-estimated skill of corporate professionals is the ability to sell your ideas and to influence your peers and those in positions above you.
Question: A lot of smaller businesses feel like a bigger budget would solve all their online marketing woes but that's not always the case. What are some of the unique SEO and content marketing challenges facing a large enterprise with a big budget like SAP?
Answer from Michael Brenner: The biggest challenge is in figuring out a way to integrate your efforts across a diverse portfolio of products, people, countries and roles. For example, one of the biggest differences between average and best-in-class content marketers is in the creation of content for each buying stage. So every big company should audit their content resources to see where they fall. Chances are, if you are like most big companies, you will find that you produce too much late stage conversion content (product and feature details) and not enough early-stage trust-building and engagement-based content. That's why social media is so important. Social communities will tell you which content is effective and valuable based on how much it gets shared.
Question: Why is it important for a business to create content for every stage of the buyer's journey through their sales cycle?
Answer from Michael Brenner: Ha. See I wrote my last answer before even seeing this question. I should have scanned ahead! The reason is that not every buyer is ready to marry you the first time they "meet" you. Buyers, have to go through a process of learning, absorbing, sharing and deciding. This is compounded by the fact that there are many people playing a part in the decision process. So effective content marketing will map to the number of people and their questions in the early, middle and late-stages of the buying process. There are many more people looking to understand "Big Data" for example, than are looking to buy it tomorrow. So your content production should map to the volume and types of questions your customers are asking. If you don't they will get their information from other sources – like your competition. And that puts them in a better position to win the business later on down the line.
Question: The Google Panda update definitely had an impact on how many sites go about their content marketing campaigns. Do you think the update has made things easier or harder for content marketers?
Answer from Michael Brenner: I honestly do not think Panda hurt effective content marketers. It really only hurt those who played too many SEO games with their content. If you create effective content that your customers are looking for, and they share it with others, you will gain authority on that topic and you will rank eventually for those terms.
Question: What do you think Google has in store for 2013 with regards to content?
Answer from Michael Brenner: I think it will be more of the same – gradual improvements in their algorithm to weed out the tricks. I do think author rank will continue to play a larger role in SEO and this puts a lot of pressure on corporate websites that don't have a blog or that don't publish under author names.
Question: Many B2B businesses suffer because their online marketing efforts are siloed. How can they tear down these silos to ensure that SEO, social media, content marketing, and digital marketing are all working together towards the same goal?
Answer from Michael Brenner: I think it takes leadership to stop thinking of online marketing as a channel and to think of it as "integrated marketing communications." We should not be putting our websites at the center of our ecosystem of digital channels. We need to put the customer at the center. It flips the paradigm for many so-called online marketers who think of themselves as owners of a channel. They define their channel objectives and the silo'd behavior continues. It takes some courage from marketing leadership to lay out the vision and to lay the framework for a cultural shift to customer-first or audience-centric thinking and objectives. This is not easy and many organizations and their CMOs are struggling with this still.
Question: Your blog is dedicated to B2B, yet you have Pinterest on your site. Isn't Pinterest really a B2C social network? 🙂 How can a B2B company make Pinterest work for them?
Answer from Michael Brenner: Ahh! You did not just ask me that? At least you didn't ask me if Pinterest is just for women! OK, fine: Most people I know work at companies. The line between who we are at home and at work has blurred greatly. Business people use Pinterest, and Facebook, and Instagram. I think these channels represent the shift we are seeing to a much more visually-driven marketing ecosystem. I have found tremendous engagement on Pinterest. One of my best posts ever was "8 Great Infographics" which was mostly curated from Pinterest.
Question: "But our customers aren't on [insert social network here]!" What do you have to say to those businesses?
Answer from Michael Brenner: I think this is complete crap and a total cop out. EVERY business has customers that are on every major social channel. Now it is fine to say that your resources are stretched and you need to focus on the sites where you can reach the largest number of your customers for the lowest cost. That's just basic prioritization.  But to ignore a social site because you aren't on it, or your CEO isn't on it is simple naïve.
Question: How can someone's personal online brand and social presence (such as the CEO) impact their company's long term success?
Answer from Michael Brenner: I have been writing a lot lately about what I call the Social Business Imperative that I believe every company is facing today. What I mean by this is that the companies that survive and win in today's competitive digital-social-mobile world are the ones who put the needs of their employees and customers at the same level as those of the business. This is where content marketing, social media strategy , personal branding and social selling (and support) all move out of marketing and come together with a singular purpose of creating the most value for everyone. It's what happens when you accept that your employees and customers are better at creating effective content and distributing it through their social networks than the master brand is. And it requires tremendous transparency, that many leaders just aren't prepared for. So I believe you will continue to see the rise of social CEOs all the way down to social sales people and social support desks.
*****
This non-paid interview is designed to give the Brick Marketing audience insights and different perspectives of SEO, link building, social media and web marketing. Past expert interviews include: Ann Handley, Eric Ward, Mike Moran, Andy Beal, and Jordan Kasteler to name a few.
If you would like to be interviewed by the Brick Marketing team please contact Brick Marketing here:
https://www.brickmarketing.com/contact
Categorized in: Expert Interviews
Like what you've read? Please share this article