What to Look at to Measure SEO Success
Written by Nick Stamoulis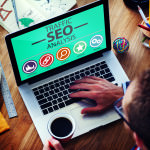 The first thing you should do as you embark on an SEO campaign is ensure that you have Google Analytics and Search Console set up on the website. After all, you don't want to invest in a campaign that you can't measure the results of.
If you've never optimized your website and you're completely starting from scratch, you don't need to begin reporting right away. As frustrating as it can be, it takes time to see SEO results. It can even take months for the search engines to index your site after making optimizations or to "see" the new links you've been building to the site. That's why we always recommend waiting 3 months before diving into Analytics and Search Console.
After this initial period, the website should start to see some modest traffic improvements. Of course, no two websites are the same and seasonality needs to be taken into account. Also, if the website has received a search engine penalty in the past it's going to take even longer to see results. While the increase in traffic probably won't be a straight line upwards, the overall trend should be up over a period of time. This is why it's so important to get Analytics and Search Console up and running ASAP. In addition to comparing data month over month it also makes sense (and might make even more sense in some cases) to compare year over year.
So what should you be measuring? Here's a high-level overview:
Organic traffic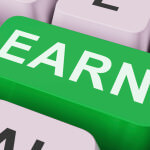 This is obvious. The primary goal of a search engine optimization campaign is to achieve an increase in organic search traffic over time. The key phrase here is "over time." SEO takes time, especially in a competitive niche.
Pages receiving organic traffic
The homepage will likely achieve the lion's share of organic search traffic, but ideally you want the organic traffic to be directed to other pages, too. Every page of a website has the opportunity to rank in the search engines, which is why every page needs to be properly optimized with carefully selected keywords. When multiple pages are ranking prominently it's the sign of a well optimized site.
Non-branded search traffic
The focus of an SEO campaign is on non-branded search traffic, bringing visitors to your site that are looking for what you offer but maybe haven't heard of your brand or company name before.
Branded search traffic
There's a misconception that if the majority of organic traffic is branded, it means that the SEO campaign isn't working. The truth is that the SEO campaign could be working just fine, along with all of your other marketing efforts. While an SEO campaign isn't focused on branded traffic, it can impact branded traffic due to the increased exposure of the brand from SEO efforts.
Referral traffic
Link building is important for SEO because it conveys trust to the search engines, but the links created should also be generating some traffic to the site. When referral traffic increases from link building activities it confirms that the links are being built on relevant sites.
Organic conversions
Organic traffic is great, but ultimately a website owner wants to see more conversions, whether it is leads or sales. If traffic is up but conversions aren't improving, the SEO strategy could use some tweaking or the website might need to be re-designed to improve conversion rate.
Depending on the website, additional metrics might need to be reported on, but this list is a great start, especially for anyone new to SEO reporting.
Categorized in: Search Engine Optimization (SEO)
Like what you've read? Please share this article