Interview with Marios Alexandrou of STEAK's Search Marketing
Written by Nick Stamoulis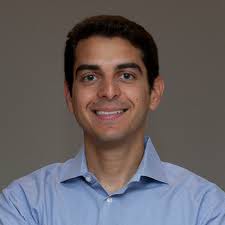 Recently I had the chance to interview Marios Alexandrou, the East Coast Director of SEO for Steak's Search Marketing team. Marios has spent 20 years in technology in numerous roles including network administration, web development, and project management and got into SEO 10 years ago when he built his first business-related website. Marios writes about SEO for ClickZ, as well as focusing on the broader area of Internet marketing for Infolific.
Question: What do you think of Google's recent announcement that online press releases and guest blog posts can't use keyword-rich anchor text?
Answer from Marios Alexandrou: I think these sorts of announcements fall under the same broader guidance from Google to not seek out links that are acquired specifically to improve performance in organic search results. If you've got something interesting to say or announce, guest posts and press releases remain valid activities with which to gain awareness.
I discounted press releases (for link building) a while back. After all they often have the characteristics of low quality content –too short and duplicated all over the place. Luckily, with many of the press release distributions sites putting nofollow on links, there's less to worry about.
Guest posts still seem like a good idea, in theory. The problem is that most are poorly written and add nothing new to the conversation. Even if you write a stellar piece, you have no control over what a site accepts from other authors. I think if you find a site with high editorial standards then the implication is that they'll review content before posting it and also evaluate links before allowing them to be published. This sort of editorial scrutiny is what Google wants and therefore shouldn't result in a penalty regardless of the anchor text used.
Question: While not in the guidelines, John Mueller of Google suggested guest blog posts should only have nofollow links. What can a blogger do if they can't get a site to add nofollow tags to their guest posts?
Answer from Marios Alexandrou: In the case where you're worried about old guest posts that you'd now like to have a nofollow added, I'd only worry about them if you've actually experienced a penalty. If not, move on. Getting links adjusted on guest posts isn't going to be much different than getting links adjusted in any other context – ask nicely and hope for the best. You can always include a quote from John Mueller in your e-mail implying that nofollows would help the publishing site avoid a penalty.
As for future posts, you probably need to flip what you were doing in the research phase i.e. rather than look for sites that don't nofollow links you'll be looking for sites that do nofollow links.
Question: Content marketing as a way to earn links is only becoming more important, but how can a newer website build up their online authority to the point where people trust them enough to link?
Answer from Marios Alexandrou: The rules for marketing haven't really changed despite Google. A site or site owner earns trust by providing a good product or service. Increasing awareness of that product or service is done by interacting with potential customers and those that influence potential customers. The interaction can take place online in the obvious places like Twitter or Google+, but the opportunities to engage with people in-person at industry conferences, meet-ups, or other gatherings shouldn't be ignored. Consistency also plays a role here. A new affiliate marketer pushing a product with a one-page site is going to have a hard time, but that same affiliate who has established trust with the people on his mailing list will be able to launch a new site with less effort.
The days of "if you build it they will come" are long gone so even great content needs a bit of boost. If you've got a big budget, there are plenty of ways to pay for such a boost assuming you're willing to take the risk. You just need to balance paid efforts with organic ones e.g. some big brands failed to find the right balance, but I have no doubt that this sort of thing continues. For those without deep pockets, you can still get good content noticed using services like StumbleUpon (used to be much more popular) or Zemanta (links are reviewed by site owners before they appear on posts).
I'd also look at using social proof. People are more generous giving a Like or +1 to content. If you can get enough of these, then display the counts. The counts could then act as reassurance to anyone considering a link.
Question: Can a link spike, even if it's completely natural, somehow trigger a search penalty?
Answer from Marios Alexandrou: I have to admit that I'm at a disadvantage here compared to many others. None of my clients or my team's clients have been hit with a penalty so any commentary on what can cause a penalty would be based purely on secondhand knowledge.
Question: Do you think social signals will ever replace traditional links in the search algorithm?
I'm not sure if social signals will replace links entirely, but I can see how social signals could become a major factor that outweigh links. Google's attempts to identify people via Google+ is a significant step to establishing trust with an action. In addition, all of the +1 buttons out there are capable of feeding Google information about what a person is looking at and whether they are engaging with what they see. And Google could conceivably look at another layer of information that informs them about a user i.e. a "fake" Google+ user may be used to promote content, but if no one engages with that fake account that might make it easy for Google to discount the impact of that fake account. All of this is more information than Google can obtain about a link.
Another consideration is that social signals, voting in particular, allow a broader set of people to weigh in on what is good content. This isn't a new concept and was actually described back in 2009 by Mike Grehan in New Signals To Search Engines, "Signals from end users who previously couldn't vote for content via links from web pages are now able to vote for content with their clicks, bookmarks, tags and ratings. These are very strong signals to search engines, and best of all, they don't rely on the elitism of one website owner linking to another or the often mediocre crawl of a dumb bot."
Question: How can a site owner protect themselves from negative SEO?
Answer from Marios Alexandrou: Monitoring is key here. Keeping tabs on mentions of your brand and links to your site should reveal if something is going on that you aren't initiating. What'll help is if you know what links are natural and that can be accomplished if you have a snapshot before the negative SEO efforts kicks in. Being able to filter out good links from your profile will allow you to more quickly disavow the bad ones. There's a recent negative SEO case study on Search Engine Watch that's worth reading.
Sites with established brands are in a class of their own. A little publicity calling out the mistake will likely get the attention of Google. And if all else fails, they can leverage their large AdWords budgets to expedite action. Note I'm not saying that Google biases in favor of those that spend a lot, but a large AdWords budget probably means there's a relationship that can be leveraged e.g. a name you can contact vs. an anonymous form submission.
Lesser known sites are really likely the only ones that have to worry about negative SEO. If you're monitoring regularly there's a chance you'll see unexpected activity that you can act on before a penalty is applied. For low-cost (free if you register) monitoring of your own site, you could use a tool like MajesticSEO which provides graphs making trend changes easier to spot as well as a filter to show newly discovered links.
Question: What do you say to site owners that only measure their success by a short list of priority keywords?
Answer from Marios Alexandrou: I don't promise keyword rankings and certainly not when the list is short. I'd much rather look at traffic to the site and conversions from that traffic. I've seen plenty of situations where traffic has increased and rankings haven't changed. I've also seen traffic go down with no change in rankings. If all I looked at were rankings, I'd be ignoring reality.
So if a site owner is focused purely on a few keyword rankings, I'll make the case for looking at traffic and conversions instead. If I'm not convincing enough then it's not a good fit. Sometimes you just need to walk away.
Question: How can a site drive more (yet still targeted) traffic to their site if their keywords have limited search volume?
Answer from Marios Alexandrou: I don't think I've worked on a site where traffic was completely exhausted due to keyword search volume. There's always some area you can expand to. The challenge is finding keyword targets that represent opportunities to get in front of people earlier in the sales cycle ideally before they're exposed to competing brands. For example, people that are looking for a new home may end up needing storage, but they don't know it yet so your site could be the one that helps with tips on staging their current home. Another example would be expectant mothers that don't need diapers just yet, but will soon enough so why not be the diaper-selling brand that gets in front of them during their pregnancy?
Question: What kind of SEO metrics do you think are the best/most important for site owners?
Answer from Marios Alexandrou: I distinguish between success metrics and diagnostic metrics. The best success metrics are those that are proxies for something meaningful to the site owner. For example, if you can confirm that on average a visitor has a value of X in sales then your SEO metric could be the number of visitors to the site (while keeping an eye that the value per visitor doesn't drop).
The list of diagnostic metrics is long. There are some that I look at regularly such as rankings. I put rankings into the diagnostic bucket because on their own they don't mean as much as they used i.e. you can't tell for certain if a change in rankings translates into a change in traffic. Two other diagnostic metrics I like to look at regular are the number of keywords driving organic traffic and the number of entry pages receiving traffic. On the keyword front I also like to group keywords and look at traffic for each group and in doing so I hope to smooth out natural fluctuations so that I don't rejoice (or panic) unnecessarily.
Other diagnostic metrics only come into play when something odd is happening. For example, if you hadn't read about the issue with iOS traffic being misclassified as direct, you could still detect that something was odd by comparing the ratio of direct vs. organic traffic.
Question: How do you evaluate if an SEO campaign is really working? How long do you test a certain tactic before changing directions?
Answer from Marios Alexandrou: It's important to establish success metrics before starting an SEO campaign. Only then can you argue that your SEO efforts worked. Of course, when determining those metrics both sides have to agree that they are achievable AND wouldn't be achievable without an active effort. For example, if overall web usage is growing 5% a year then your SEO success metrics would presumably be greater than 5% a year.
Testing individual tactics as part of an active SEO effort is difficult since clients are typically not willing to sit and wait while you measure. As a result, tactics roll out concurrently and muddy the waters when it comes to attributing success to a particular effort. While a bit of an exaggeration, SEO mirrors what John Wanamaker (allegedly) said, "Half the money I spend on advertising is wasted; the trouble is I don't know which half." In the end, what matters for SEO is that the ROI is positive.
Question: What are some of the biggest difference between working as an in-house SEO expert versus in an SEO agency? Which do you prefer?
Answer from Marios Alexandrou: First off, I don't think one is necessarily better than the other. I do, however, think that different people will excel in different environments. From my experience, the biggest difference stems from the reality that a lot of agency engagements are relatively short e.g. a year. So someone at an agency is more likely to be exposed to a broader set of challenges over a shorter period of time. On the other hand, an in-house SEO is going to have the opportunity to understand the business at a deeper level and will have the advantage of developing relationships with other staff that can be leveraged into any number of initiatives that could help the SEO effort.
Question: How can an SEO agency ensure that SEO is part of their client's corporate marketing strategy overall?
Answer from Marios Alexandrou:
The best approaches I've seen are ones that highlights the value of SEO. The challenge is defining what value means to whoever it is that is making the decisions. If the person responsible for marketing has a goal of 25% YoY growth across the board and you can show that an improvement in organic search visibility can contribute to that growth then you shouldn't have much trouble. Sometimes the definition of value is harder to quantify and you have to be a little creative. For example, if your client is looking to redesign his site with one of the primary goals being improved usability, you can piggyback on that objective and present many SEO tasks as being directly tied to that usability goal.
However, we all have to recognize the reality that if you're an agency providing services you can't really ensure anything. We're like doctors telling patients they need to exercise more and reduce their fat intake. The final decision is the patient's to make.
Connect with Marios Alexandrou on Google+
*****
This non-paid interview is designed to give the Brick Marketing audience insights and different perspectives of SEO, link building, social media and web marketing. Past expert interviews include: Ann Handley, Eric Ward, Mike Moran, Andy Beal, and Jordan Kasteler to name a few.
If you would like to be interviewed by the Brick Marketing team please contact Brick Marketing here:
https://www.brickmarketing.com/contact
Categorized in: Expert Interviews
Like what you've read? Please share this article