The Low-Hanging Fruit of Link Building
Written by Nick Stamoulis
Link building has changed drastically over the years. It used to be, get as many links as you can from wherever you can. Then the Google Penguin update came around and slapped websites for doing exactly that. Now, the focus is on quality, not quantity. It's true that finding quality links can be challenging, which is why it's important for website owners to capitalize on the "low-hanging fruit" of link building, or the links that are fairly easy to attain such as:
Existing website mentions
Ideally, when another website mentions your company, brand, products, employees, etc. they will include a link over to your website, but that's not always the case. Sometimes they have a reason for leaving the link out, but other times they simply forget or don't even think to do it. Closely monitor the web for any mentions, specifically after any big PR push, and reach out to the website owner if you find that a brand mention doesn't include a link and simply ask for one.
Event websites
Many industry events have websites and a social media presence today. If you're presenting at an event, check to make sure that your company is listed on the website and that there is a link to your website so that event attendees can find out more about you. Again, if you don't see a link, reach out to the website administrator and ask them to add one.
Sponsorship websites
Similar to event websites, organizations that rely on sponsorships also typically have an online presence. If you're sponsoring an event or organization, check to see if you are listed and if a link to your website can be found. If not, you guessed it, ask for one! Remember, the worst any website owner can say is no. But in most cases, they'll gladly oblige since you are sponsoring them!
Partnership websites
We're not talking about link exchanges here: "I'll link to you if you link to me." Nope, those can get you into trouble. However, if you have a legitimate business relationship with another company/website outside of the online space (think distributor/supplier) then it certainly makes sense for them to mention your company on their site and also to link over.
Local directories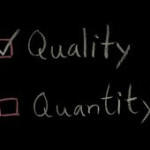 Despite what you might think, local directories aren't just for local businesses. Every website owner should claim their local search engine listings. The verification process is simple and ensures that all of the information is accurate and up to date. In addition to the local Chamber of Commerce, check to see if there are any other active local business directories that accept submissions.
Niche directories
Depending on what industry you're in, there might be relevant, up to date directories to submit your site to. The key is to ensure that they're human edited and relevant to what you do.
Finding relevant link building opportunities from high-quality websites should be an ongoing part of an SEO campaign. But don't forget about some of these low-hanging fruit links. They're easy to obtain and will help build up a link portfolio.
Categorized in: Link Building
Like what you've read? Please share this article