Interview with Lisa Raehsler of Big Click Co.
Written by Nick Stamoulis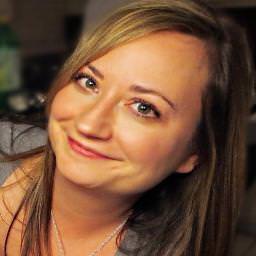 Recently I had the chance to interview Lisa Raehsler, the founder and principal strategist at Big Click Co. , an online advertising company and Google AdWords Certified Partner. In addition to agency work, she has led successful online marketing programs at Thomson Reuters in search marketing, merchandising, and e-commerce strategies at the enterprise level. She has written for both ClickZ and Search Engine Watch about paid search. Lisa is a Google AdWords Certified Partner.
Question: What should a site owner do to increase their AdWords quality score?
Answer from Lisa Raehsler: The Quality Score in Adwords looks at rating an advertiser's ad to determine how relevant they are to the searcher. This is grounded in ensuring the quality of ads in search results are good—so searchers will continue to click on them with confidence. Google's systems are looking at ads, keywords, and landing page relevancy. The best way to optimize for quality score is simple: be sure that keywords match up tightly to search queries, then to the ad copy, and finally to the content on the landing page. This requires that each campaign and ad be highly customized to the keyword theme. While it seems simple, many advertisers can overlook it.
Can you briefly explain what makes Google AdWords enhanced campaigns different?
Answer from Lisa Raehsler: The new enhanced campaigns include a number of feature upgrades from Google. The most notable and controversial is the inclusion of tablets—not allowing advertisers to opt-out of advertising on tablets. People don't like this because it makes the assumption that tablet behavior is the same as desktop behavior. The only way to know for sure is to look at the results for each advertiser. Besides, this several great enhancements include bid strategy capability, bid modifiers for location, and upgraded site links. I've been writing on the topic and recommend this article for the basics on why it was launched.
Question: The holiday shopping season is still months away, but when should e-commerce site owners start ramping up their holiday PPC campaigns?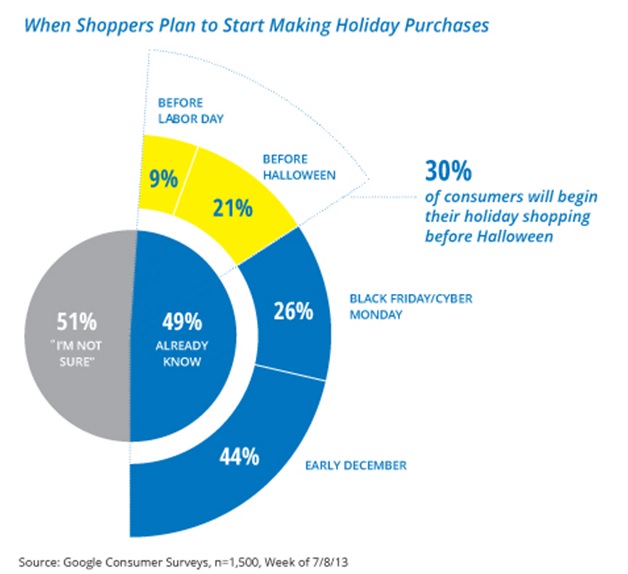 Answer from Lisa Raehsler: Right now! It's never too early to start planning and early birds are already starting to think about their online shop 'til you drop list. This post by Google Insights shows survey data that 30% of consumers plan to begin shopping before Halloween! How crazy is that?  Right now, advertisers should be planning out their promotional schedules for the season and getting this set-up in Adwords or Bing. Timing is everything; so matching up key consumer shopping days to messaging and promotions will can give one advertiser an advantage over another. Budget management will be very critical to capture available searches but not lose efficiencies in the process. Considering up to 40% of annual sales can be due to the holidays, according to the National Retail Federation, can advertisers afford to wait?
Question: Many small business owners have to go-it-alone when it comes to PPC campaign management. What advice do you have for someone trying to get his or her first PPC campaign off the ground?
Answer from Lisa Raehsler: Small business owners should research search behavior to determine how customers search for the business. What keywords do they use and what does that tell you about intent? Bidding on keywords that are descriptive of what you sell is not necessarily the way to get the best results. Also think about how they do not search so those keywords can be used as negatives. Let's take the example of an auto repair shop. For one, customers are likely to be searching for a shop that is close by so a geo-targeted approach will be key for them. On the other hand, anyone who searches for "how to buff out a scratch" is likely a DIYer and a less qualified search.
Question: Do you think mobile is a good platform for PPC?
Answer from Lisa Raehsler: Mobile is a platform that will be proving itself to us over time. Right now, it depends on the audience (demos) and the ability of the website to be mobile friendly. We also know that consumers are device jumping and completing transactions on desktops that began on mobile phones. This creates a huge challenge for attribution, so the poor mobile phone is deemed too inefficient for PPC. When the attribution issues can be resolved and advertisers spiff up the mobile conversion experience, we'll see this device come alive in PPC.
Question: In your experience, are there any industries that never seem to do well with PPC?
Answer from Lisa Raehsler: I have seen PPC fail because of websites, landing pages, internal processes, legal issues, human resources, etc. but not because of the PPC itself. Even for products that have challenges making the click-to-conversion model, branding in PPC is one of the most cost effective (in comparison to other branding marketing channels). I just wrote about branding for PPC.
Question: Just because someone clicks on an ad that doesn't mean they are ready to buy right then and there. How can a site owner connect the dots between a visitor that initially came to the site through a PPC ad and returned later via search, social, or direct?
Answer from Lisa Raehsler: Multi-channel attribution is holding us all back from being the best advertisers we can be. Right now this can't be done to the degree that most people want, but new reporting is surfacing that will give us additional clues to conversion behavior. Google recently released several reports that take us in this direction, such as multi-conversion types, integration of Google analytics data (including organic data), search funnels, conversions across multiple accounts. The most intriguing is a new online to offline capability that uses a "click ID" that can be associated with an offline sale then uploaded into Adwords to try to close the loop. Look for this tracking ability to get more advanced in time with useful insights for advertisers.
*****
This non-paid interview is designed to give the Brick Marketing audience insights and different perspectives of SEO, link building, social media and web marketing. Past expert interviews include: Ann Handley, Eric Ward, Mike Moran, Andy Beal, and Jordan Kasteler to name a few.
If you would like to be interviewed by the Brick Marketing team please contact Brick Marketing here:
https://www.brickmarketing.com/contact
Categorized in: Expert Interviews
Like what you've read? Please share this article