4 Types of Links to Pursue Right Now
Written by Nick Stamoulis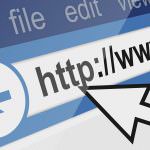 Inbound links remain an important search engine ranking factor. They help to convey how trusted a company/brand and its website are. Yet, many companies are missing out on some of the "easier" links. As long as an inbound link is relevant and coming from a legitimate website, it contributes positively to an overall link portfolio. With a little bit of research and some outreach efforts, website owners should be pursuing all of these link opportunities:
Mentions
Ideally, a company should be marketing their business in multiple ways. As more people learn about a company, there's a greater likelihood that it will be mentioned naturally across the web. Yet, not every mention is going to include a link over to the website, unfortunately. Some website owners don't link over on purpose, but many website owners just aren't thinking about it. When you see a brand/company/employee/branded product/branded service/etc. mentioned on another website, be sure to reach out to the webmaster, thank them for the mention, and ask if they could link over to the appropriate page on your website. Most webmasters will happily oblige. To find these mentions, use a tracking tool like Google Alerts for all of these important terms and conduct searches using these terms regularly.
Directories
"Directory" isn't necessarily a bad word in the SEO world. It's just a matter of finding legitimate directories that are created for users, generate traffic, and are manually reviewed by humans. Search for important keywords + directory and spend time browsing through the results. Pulling a list of competitor links can also provide you with relevant directory opportunities. Directories can be industry specific but don't forget about region specific, such as directories that pertain to a specific local area.
Partnerships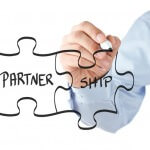 Most companies have professional partnerships with at least a few other businesses. If your company is mentioned on a partner's website or blog, ask them to include a link. You can return the favor by linking to their site. Since the relationship is legitimate, it makes sense to link to each other and it's not considered to be a spammy link exchange in the eyes of the search engines.
Sponsorships
If your company sponsors any local events, activities, teams, etc., these are prime link opportunities. They establish your company in a local area, promote brand awareness, and can drive traffic from a local audience. Of course, sponsorship decisions shouldn't be made for SEO or to generate links. Sponsorships should be in line with company values. The link is just an added benefit.
It might take some time to dig for a few of these opportunities, but overall these links should be considered the "low hanging fruit" of link building. All that is required is research and outreach. These types of links certainly shouldn't replace other link efforts, such as ongoing content marketing, but they serve as an important supplement.
Categorized in: Link Building
Like what you've read? Please share this article