Make the Most of Your LinkedIn Posts
Written by Nick Stamoulis
First things first, If you want to succeed in online marketing today, you need to be creating quality content on a regular basis and sharing that content with a social following that should steadily increase over time. In the B2B sector specifically, perhaps the most important social channel to be dedicating resources towards is LinkedIn. Whereas the other top social networks are used for a variety of reasons, LinkedIn is focused on business and business relationships and your business-focused content isn't going to be overshadowed by pictures of babies or cats.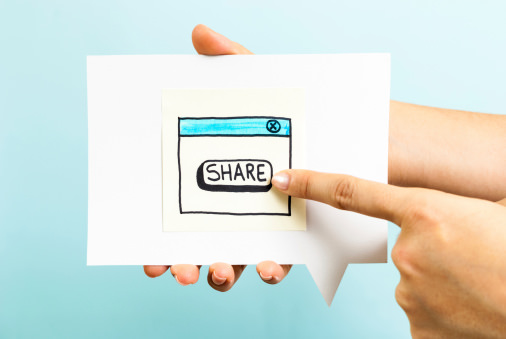 The first step towards LinkedIn marketing success is to set up your presence. The most important part is setting up your business page and including as much information as possible. This is the page that people will find when they conduct a branded search within LinkedIn, or via the search engines. However, your LinkedIn presence should ideally extend beyond the company page and branch out to employees that serve as brand advocates within the social network.
Once your presence is established it's time to start sharing content. Whenever you publish a new piece of content whether it's a blog post, article, white paper, press release, etc. it should be shared on the company LinkedIn page. It will show up in the feed of anyone following the company and be seen whenever anyone views the company page. Many companies make the mistake of thinking that this will suffice. They sign in, take 5 seconds to share the link, and sign out. Not so fast! If you really want to make the most of that post there are a few more things that should be done.
First, this is when it's time to start taking advantage of your employees that serve as your brand advocates. The company might have successfully shared the post with anyone following it, but think about all of the connections that your employees have. There's a good chance that they've made industry connections along the way that have chosen to connect to an individual at the company instead of following the company page. It's important to encourage employees at your company to share your content with their connections. Again, because LinkedIn has a business focus it's likely that they will be more receptive to the idea as opposed to asking them to post your content to say, their personal Facebook page where they mostly just like to share pictures of their children. The sales team specifically should be utilizing their LinkedIn accounts and sharing company content.
In addition to sharing with existing connections, content can be used to generate exposure among new people within LinkedIn Groups. People on LinkedIn join groups that are relevant to their interests. Group members can share content with other group members. Members need to be individuals, not companies, which is another reason why you need to have employees willing to advocate for your company in LinkedIn. Employees should join LinkedIn groups and share relevant content that you publish. Of course, employees should decide who shares to what groups so that there isn't any overlap. Once content is shared, monitor it for comments and be sure to respond. Remember, LinkedIn is a social network and at its core, it's about being social and communicating with one another.
Categorized in: Social Media
Like what you've read? Please share this article