Do Your LinkedIn Groups Research to Increase Visibility
Written by Nick Stamoulis
According to the 2014 edition of the Power Formula LinkedIn overview based on data from a survey of 896 active users from around the world, people are joining LinkedIn Groups, but they just aren't joining too many of them. The highest percentage (33.1%) of users is a member of 1-9 Groups. The second highest percentage (23.6%) of users is a member of 10-19 Groups. The full breakdown is the following: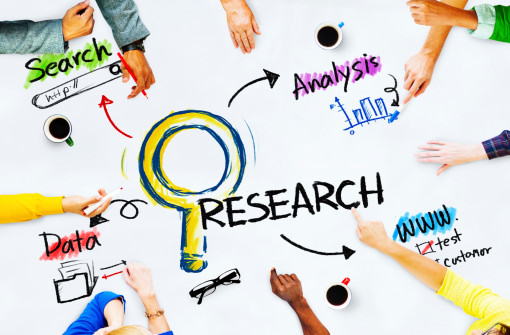 0 Groups: 2.3%
1-9 Groups: 33.1%
10-19 Groups: 23.6%
20-29 Groups: 9.9%
30-39 Groups: 5.1%
40-49 Groups: 8.5%
50 Groups: 16.2%
Not Sure: 1.6%
So what should a marketer using LinkedIn take from this information? First, the good news; Most people are using Groups and are a member of at least one Group. Yet, more than half of people using Groups (56.7% to be exact) are a member of 19 or less Groups. This means that you need to really seek out a large number of Groups to build a presence in in order to "hit" as many target audience members as possible. Unless your industry is extremely niche, there's a very good chance that there are way more than 19 Groups that are relevant to your target audience, and there's obviously no way to know which 19 (or less) Groups they are actually a member of. That's why you really need to cover all of your bases when it comes to LinkedIn Groups in order to gain the most visibility across the social network.
The first step towards increasing your LinkedIn Groups visibility is spending ample time conducting LinkedIn Groups research. There are many ways to search for relevant Groups. First, search for Groups using your targeted keywords. If your website has been optimized (which it has been, right?) you should have a keyword list at the ready. These are the keywords that you've determined people are using to search for your products or services in the search engines, so you can assume that they are also searched for in LinkedIn. Next, search for the industry Groups of the verticals that you target. For example, a manufacturing company that provides products to the Aerospace industry will want to look for Aerospace industry Groups. You can also spend some time browsing the Groups that your company connections are members of. As you're searching you'll find that LinkedIn will show you "Related Groups" in a box on the side of the screen that are likely to fit your needs too.
Because just joining these Groups isn't going to do much, the next step is sharing your informational content within these Groups. Of course not every piece of content is going to be relevant to every Group, so it's important to be careful about sharing. Sharing irrelevant content is a good way to get kicked out of the Groups (and get a bad reputation). Groups need to be joined by individuals and each person can only join 50 Groups, so you'll need to select company representatives that will be responsible for LinkedIn Group sharing.
Categorized in: Social Media
Like what you've read? Please share this article