Earning Real Links the Right Way
Written by Nick Stamoulis
In a Google Webmaster Central Office Hours hangout Google's John Mueller was asked whether or not link building is good for webmasters. Mueller's response was, "That is a good question. In general, I'd try to avoid that. So that you are really sure that your content kind of stands on its own and make it possible for other people of course to link to your content. Make it easy, maybe put a little widget on your page, if you like this, this is how you can link to it. Make sure that the URLs on your web site are easy to copy and paste. All of those things make it a little bit easier. We do use links as part of our algorithms but we use lots and lots of other factors as well. So only focusing on links is probably going to cause more problems for your web site that actually helps."
So it's not that you should never think about links, because they are still a valuable part of any SEO program, but rather that site owners need to fundamentally change the way they think about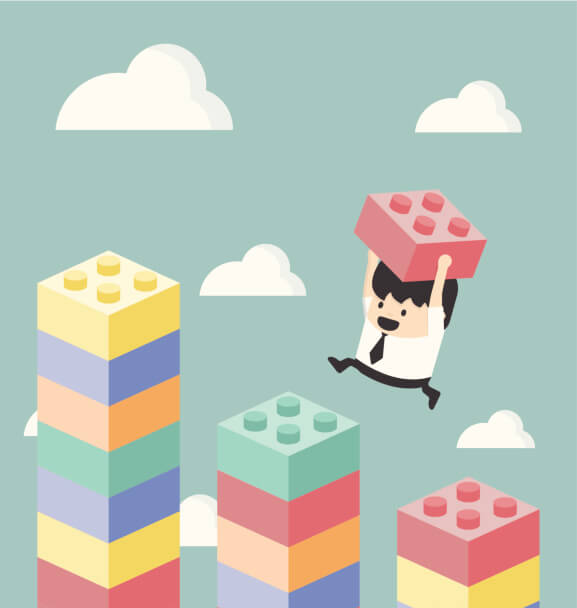 link earning. When Penguin came down a few years ago easy-win links and spammy link tactics went out the window. Not only were sites no-longer benefitting from previously earned/built links, but also they were actually being penalized for cutting corners and trying to trick the system. More than one site came to us in desperate need of penalty cleanup, hoping to undo their past bad behavior and rebound in the SERPs. And let's just say it's not a fun, easy, or quick process. You'd think with Penguin and manual action penalties looming on the horizon, site owners would get smart about how they approach link building. But with every iteration another wave of sites got whacked, so clearly plenty of sites were not getting the memo!
So how can a site owner build/earn links that actually help their SEO and don't put them on the wrong side of Google's Webmaster Tools? The answer is actually really simple: don't do it for the link! If you want to earn links the right way, stop fretting about earning more links and focus on marketing your business with great content. The content you create to connect with and educate your audience will naturally earn links over time as people share it. Great information doesn't stay a secret for long! Your social media efforts drive traffic back to your website and your blog, which helps expose your content to a wider audience and once again, increase the likelihood of earning links. Great content does still need a little push; so don't be afraid to promote it like crazy!
The mythical magical link should NOT be the end-goal of your content marketing efforts. The end-goal should be to create content that connects with your readers; content that educates them, impresses them and builds a rapport with them. You have a story to tell and information your customers and prospects need, so give it to them! The link comes when you take care of your audience. Focus on marketing your company the right way and the links will come.
Categorized in: Link Building
Like what you've read? Please share this article