Get Over Link Building Fears and Stop Making These Mistakes
Written by Nick Stamoulis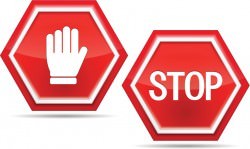 We know that inbound links are one of the top ranking signals. They establish relevancy in a niche and help to convey trust which is why link building has always been a part of an SEO program. However, after Google's continued crack down on spammy links and the sites they point to, website owners have become afraid of link building and recoil at the mere mention of it. What they don't realize is that as long as they are playing by the rules, they don't have anything to worry about. Here are 4 mistakes website owners are making due to their fear of link building:
Not pursuing link opportunities
Yes, it's true that the best inbound links are the ones that occur naturally. That's why it's in the best interest of website owners to create awesome, high-quality content that is worth linking to and promote that content via social media channels and email newsletters in order to increase its visibility and chances of being linked to. However, it isn't wrong to reach out to a website owner and ask them to consider linking to your site (as long as it makes sense to, of course). There's no way for the search engines to know whether the website owner decided to link on their own or after you asked, and it really doesn't matter. If you see an opportunity for a link, ask!
Using the Google disavow tool
Google created the disavow tool as a way for website owners to tell Google that they're aware of these bad links, know they're bad links, and don't want them to carry any weight. For some websites, it's helpful, but really the majority of websites don't need to use it. Google says:
This is an advanced feature and should only be used with caution. If used incorrectly, this feature can potentially harm your site's performance in Google's search results. We recommend that you disavow backlinks only if you believe you have a considerable number of spammy, artificial, or low-quality links pointing to your site, and if you are confident that the links are causing issues for you. In most cases, Google can assess which links to trust without additional guidance, so most normal or typical sites will not need to use this tool.
Not linking out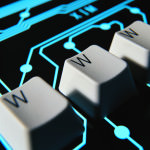 While inbound links are the most talked about in SEO circles, outbound links matter too. Website owners have become so scared of being associated with the "wrong sites" that they've cut down on their outbound linking. The problem with this approach is that it's harming the user-experience. If it makes sense to link to a source, link to the source!
Nofollowing everything
If websites haven't stopped linking out completely, they're likely adding the nofollow tag to links out of fear. The only reasons to use the nofollow tag is if it's a link that's against Google's guidelines, such as a link that was paid for. If no money was exchanged and it's a legitimate source that you used or a partner website, etc. there's really no reason to nofollow.
We get that tensions were running high after the Penguin update and subsequent algorithm updates that targeted low quality links. But the truth is, as long as you are being smart about your linking, there's nothing to worry about. And without a white hat link building campaign, SEO results will become stagnant.
Categorized in: Link Building
Like what you've read? Please share this article