Interview with Larry Kim of WordStream
Written by Nick Stamoulis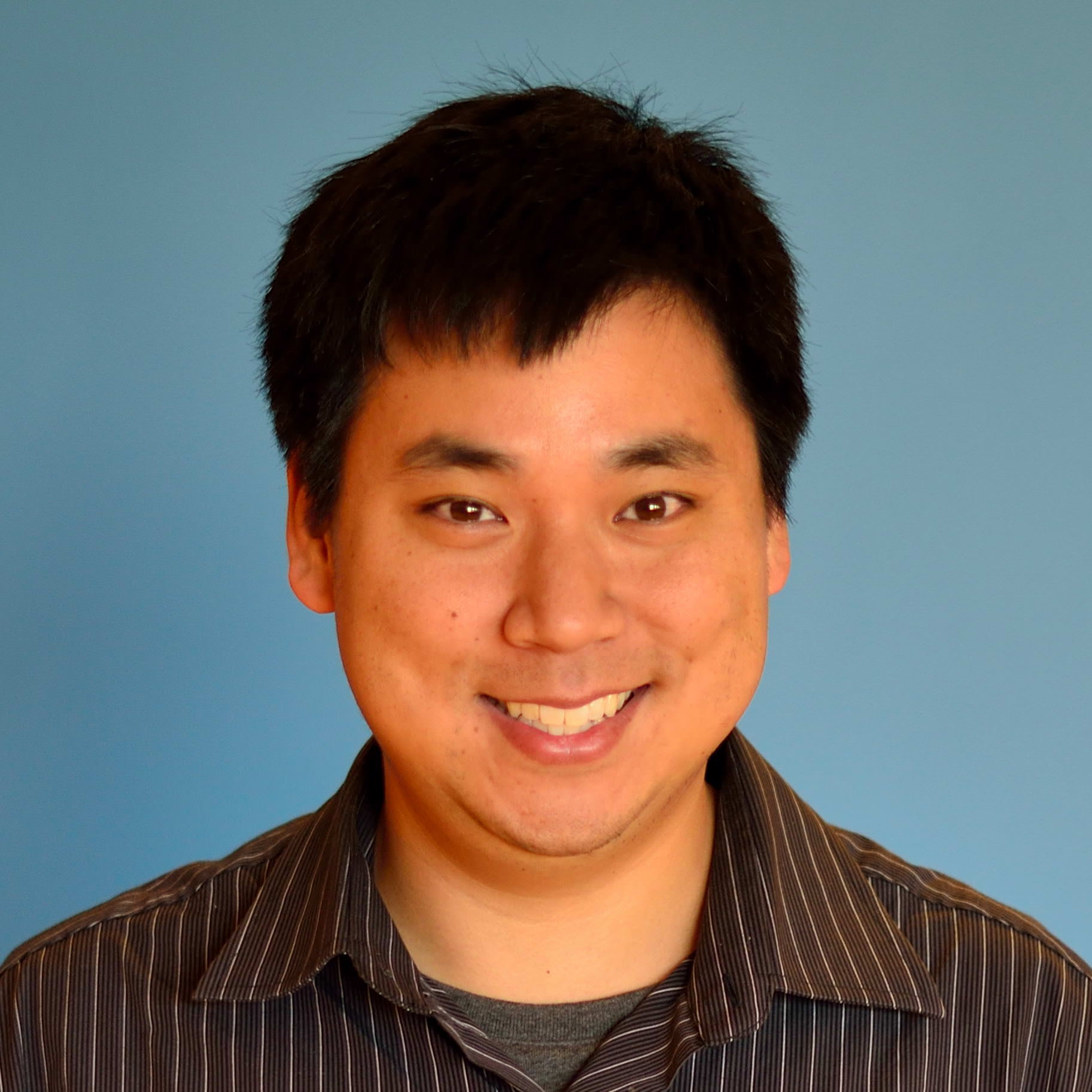 Recently I had the chance to interview PPC expert and WordStream Founder and CTO, Larry Kim. Larry writes for just about every top SEO and SEM blog out there including the Moz Blog, Search Engine Land, Forbes, Inc. Magazine, Marketing Land, Search Engine Watch, the WordStream blog and more. According to the PPC Hero Blog he is most influential PPC expert in 2013.
Thanks so much to Larry Kim for spending the time to answer all of my questions!
Question: How did you start WordStream back in 2007?
Answer from Larry Kim: WordStream started out as software I wrote for myself to automate PPC and keyword research tasks. In the last 6 years, the product has evolved to be a full PPC management solution for small and medium sized businesses. The company grew 300% last year, and today we're around 70 people helping a thousand customers. It's been a pretty exciting journey!
Question: How does PPC influence the SERP?
Answer from Larry Kim: PPC has a profound impact on the SERP in a few ways:
1. Sponsored ads occupy around 85% of about-the-fold browser space for commercial keyword searches
2. Rich ad formats like Product Listing Ads and Image Ad Extensions, which contain image and/or price information, have the effect of sucking all the sales out of the SERP and stealing all the leads out of the SERP, too.
Answer from Larry Kim: There are times when it makes more sense to use SEO and times when PPC is just a better fit; it's about finding a match between your different business goals and the intent of the searcher, depending where they are in the funnel. Overall I think PPC is an important skill to have for any Internet marketer, especially as Google evolves along with the way people search.
Question: What do you think of eBay's decision to pull the plug on their PPC program?
Answer from Larry Kim: eBay's PPC ads suck – They were the worst in the industry. Many of the issues they described are likely specific to them. Ironically, eBay's bizarre ad campaigns actually worked in that they successfully built a huge brand over the last decade, largely through SEM. It was as if they were using search ads like display ads (high numbers of impressions, low click-through rates). It was an interesting strategy 10 years ago but as AdWords has evolved, today there are much better ways to do this. eBay in some ways competes with Google, in that Google has been pushing Google Shopping and Product Listing Ads, so it's worth questioning their motives behind releasing the study.
If I was running eBay's SEM programs today, I'd be running more targeted remarketing campaigns (Product Remarketing like AdRoll) and Product Listing Ads – perhaps offering this as a feature to sellers.
Question: Have you ever come across a company and thought they were just wasting their money on PPC? Are there certain businesses that it just won't work well for?
Answer from Larry Kim: Yes. Companies engaged in reselling of un-differentiated products (e.g. stuff you can get for cheap at Wal-Mart) with razor-thin margins almost always struggle to make PPC work. There are also sites with terrible landing pages which can be a big problem.
Companies that naturally do great at PPC are the opposite of this, including those with:
-Longer customer lifetime value (e.g.: education, insurance, finance)
-Higher price points (e.g.: automotive, travel)
-Hard to find specialty items (e.g.: Home and Garden)
-Etc.
Question: Is there anything a website can do to keep the cost of clicks down?
Answer from Larry Kim: Yes! Here are 3 tips:
1. Raise your Click-Through-Rate – The way AdWords works is that it punishes ads with low CTRs with higher cost per click. Conversely, keywords/ads with high CTRs with reap huge discounts – as much as 50% savings. Raising CTR generally involves writing better ads and using all available ad extensions.
2. Be More Picky – There's around 3 Billion Google searches happening every day, so it's a buyer's market. Learn about user context and only bid for specific mid-tail keywords occurring at the right time, location and device. Use a negative keyword tool to weed out less relevant keyword searches.
3. Use Remarketing – This is the low hanging fruit of SEM – targeting people who already visited your site but didn't convert. Clicks from display remarketing campaigns on average cost half as much as searches yet can have similar or better conversion rates!
Question: What are some of the most common mistakes you see sites make when it comes to their AdWords campaigns?
Answer from Larry Kim: Too many to list out here but here are 3 of the big issues I'm seeing:
-52% of accounts do not have conversion tracking enabled
-Most advertisers and agencies are lazy and fail to take action and actually optimize their accounts.
-95% of keyword impressions are accrued to excessively broad keywords with 1-2 words (e.g.. "flash" or "weight loss").
An easy way to find and eliminate common AdWords mistakes is to run a free AdWords grader report.
Question: Are there any less-known factors that contribute to a low Quality Score? Any tips other than the obvious "Be More Relevant" platitudes for increasing Quality Scores?
Answer from Larry Kim: Sure. Here are 3:
1. Bid on Branded Keywords – These keywords get very high CTRs – often 10-40%! This will raise your account average CTR, which is a key factor in Quality Score.
2. Raise your Keyword Bids – We've found that ads in higher average positions are more likely to have higher quality score. Meaning, it's harder to achieve and maintain higher Quality Scores in lower average ad spots.
3. Quit Complaining and Get Stuff Done – We've done a bunch of interviews with dozens of advertisers with super high average quality scores and one thing they had in common was that they work really diligently every week to drive the results that they're getting.
Question: You write for so many of the top SEO and internet marketing blogs out there—how can someone just getting into this industry work their way up to even one guest blogging opportunity of that caliber?
Answer from Larry Kim: Write great content and I think you'll find that people will be interested in publishing it. Start out with smaller publications – demonstrate that you can blog regularly and that your articles drive engagement (shares, comments, etc.), then work your way up to more competitive publications over time.
Question: Your MarketingProfs post about the surge in searches for "buffalo chicken dip" around football season is great, but how can a site owner target trending or new keywords like that if they don't know what to search for in the first place?
Answer from Larry Kim: Try writing about new things that are likely to become highly trafficked keyword searches. For example, earlier this year, I noticed that Google had released a keyword planner tool that will replace the Google Keyword Tool this month.  So, I quickly wrote up the first in-depth review of the new keyword tool, so now my blog shows up on the first page for searches on "keyword planner." The article drives a few hundred visits per month!
Question: WordStream's blog post about Google revenues got picked up by the Wall Street Journal (and 600 more of the world's leading news sites). What made that particular post so special and how could your average site owners get even 1% of that link love for their own site?
Answer from Larry Kim: The article included original research that had never been done before that explained where Google makes their money from. There was a lot of content planning involved and I specifically designed the piece to be interesting for financial news publications. We timed the release of the study to coincide with Google's 2011 earnings call, so many reporters were able to work the data into stories they were already filing.
I wrote about this link building case study in greater detail at the Moz blog.
Question: What, if any, influence has Panda and Penguin had on the realm of PPC?
Answer from Larry Kim: I think it was a wake-up call. Millions of websites were impacted by the Panda and Penguin updates. Many were so badly impacted that they went out of business.
SEO is many things, but predictable and everlasting it is not. I use SEO but I'm not fully dependent on SEO and we don't think other businesses should be either; as always a healthy mix of marketing activity across different channels is the best way to ensure your funnel doesn't collapse overnight, and that includes PPC!
Connect with Larry Kim on Twitter, and Google+.
*****
This non-paid interview is designed to give the Brick Marketing audience insights and different perspectives of SEO, link building, social media and web marketing. Past expert interviews include: Ann Handley, Eric Ward, Mike Moran, Andy Beal, and Jordan Kasteler to name a few.
If you would like to be interviewed by the Brick Marketing team please contact Brick Marketing here:
https://www.brickmarketing.com/contact
Categorized in: Expert Interviews
Like what you've read? Please share this article