Select the Right Keywords to Focus On
Written by Nick Stamoulis
Yes, it's true that SEO has changed quite drastically even in just the last few years but one component of SEO that hasn't changed is the importance of keywords. People input a word or phrase into the search box and the search engines deliver a list of sites that are relevant to the query. In order for a website to be on that list (and towards the top of it), it must include the word or phrase (or something very similar) within its content. That's why selecting the right words or phrases (keywords) to include on your site remains an important part of an SEO campaign.
Throughout the keyword research and keyword selection process it's necessary to select keywords that fit the following criteria in order to get the best results:
Attainable
A website owner needs to be realistic about where they fit in online. The search engines take many different factors into account when ranking a website, but one of the important ones is the age of the domain and the level of trust that it has achieved. A relatively new website is going to have a difficult time trying to rank for competitive keywords compared to competitors that are more established. At the onset of an SEO campaign it's a smart idea to focus your attention on keywords that are less competitive, but still searched for. That way you can still drive relevant traffic to your site and gain visibility while you integrate the competitive keywords in over time.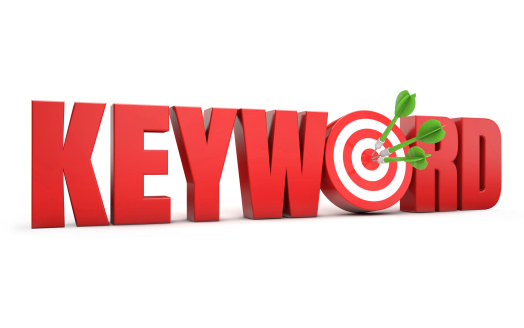 Valuable
When determining what keywords to focus on, take a look at your existing Analytics and Webmaster Tools data. What keywords have low bounce rates, long site visits, and conversions? Essentially that is the real goal of SEO, to get people to engage with your brand and attain conversions, it's not just about rank.
Niche
Broad keywords are often the most competitive which is why it's important to focus on niche keywords. Niche keywords are often long tail keywords, which means that they consist of three or more words. Focusing on long tail keywords means that you can attract an audience that is looking for something very specific. There might not be a high search volume, but there is often a better rate of conversion because the searcher knows exactly what they want.
Jargon-free
There might be certain terminology that is associated with your industry that you often use when speaking with your colleagues, but these aren't necessarily the keywords that you should target. Just because it's a common word or phrase in your circles doesn't mean that the people that actually might need your products or services are using that word or phrase. You need to understand the keywords that your target audience is likely to use when they search for what you offer.
Non-branded
Branded keywords should appear on your website but they shouldn't be the keyword focus. There's a good chance that you'll rank well for your brand, so put your efforts into the keywords that describe what you offer.
Categorized in: Keyword Research
Like what you've read? Please share this article