Keyword Tips for SEO Newbies
Written by Nick Stamoulis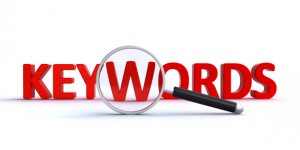 The search engine algorithms have become more complex, but what hasn't changed is the importance of keywords. The search engines still look at the words on a page of content to determine what that page is about and what that page should rank for. At the highest level, all website owners should approach keywords the same way for SEO purposes. Keywords should be implemented naturally into content so search spiders and searchers themselves understand the purpose of the page. However, website owners and companies that are just getting started with SEO have a few more hurdles than the companies that have been at it for a while.
Here are 3 keyword tips for website owners that are new to SEO:
Do keyword research
When any site gets started with SEO, keyword research should be the first step. Websites that have been at SEO for a while and conducted keyword research in the past can look at the data and see what's working and what's not and make keyword tweaks along the way. Websites just getting started don't have that luxury. It's impossible for these website owners to know what keywords will work and what keywords won't work. So many website owners believe that they are above this phase and think that they know what keywords to target. This usually results in lost opportunities.
Focus on long tail keywords first
If you are first launching a website, whether for a new company or finally getting around to launching a website for an existing company, it's important to understand the nature of how the search engines operate. A brand new website isn't going to automatically compete with other websites in the same niche for all of the same keywords.
It takes time to establish trust with the search engines and to start to appear for competitive keywords. If a brand new site goes after all of the broad, most competitive keywords it isn't going to have much organic search traffic going to the site. Instead, new websites should target long tail or niche keywords first. They might not have the high search volume, but they also don't have as many competitors so the website can start to drive traffic from people using these niche keywords.
Incorporate broad keywords over time
Focusing on long tail keywords to start doesn't mean that's all you can ever target. It's just a way to start to gain some organic search traction. Over time as your web presence increases and you start to gain search engine trust, the more competitive keywords can start to be incorporated into the strategy. Just don't ditch the long tail keywords that got you off the ground though. Those keywords are always going to be useful. In a competitive niche, you always want to cover all of your basis with the keywords that you target. Focusing on only a handful of "priority" keywords is very challenging and only the largest companies with the most trust can maybe get away with it.
Categorized in: Keyword Research
Like what you've read? Please share this article