Is Keyword Research Worth the Time?
Written by Nick Stamoulis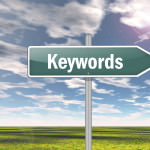 Keyword research has always been the foundation of a good SEO campaign. After all, it's the initial research that determines what keywords should be targeted on the website and across additional online content. Yet, there are plenty of website owners that resist spending the time on research. They think they know how people are searching and think it's OK to skip this step. In addition, search behavior has changed. People are now typing (or speaking) full sentence questions into their search device instead of one or two word keyword phrases. Has keyword research really lost its relevancy? Not in our opinion. It's still worth the time and effort for the following reasons:
It's best practice
If you want to be thorough with your SEO campaign, you need to take it step by step and cover all of your bases. Missing important steps (like keyword research) could throw the entire campaign off track. It's better to take your time and ensure that you're taking the right approach to the campaign. Part of this is doing keyword research and determining what the right keywords to target are. Sure, you can take a guess but what good marketing campaign is based off of guesses? Good decisions are based on data. In addition to SEO, this keyword research can be used for search engine PPC campaigns, where it's essential to make the most of your budget by targeting the best possible combinations of keywords.
To target the whole sales funnel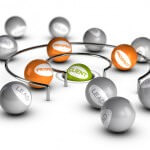 It's probably true that you'll know a majority of the keywords you should target, even without research. But the bulk of those keywords tend to be industry jargon, search terms that those familiar with the industry would be using. Don't forget that there are plenty of people searching who might have a need for your products/services but don't yet know what these terms are. Keyword research is a way to find out how these people at the top of the sales funnel are searching.
For blog topic inspiration
Blogging is an extremely important part of SEO. It's a way to keep the website active, generate inbound links, target additional keywords, and keep social profiles active. One of the hardest things about blogging is coming up with new blog topics on a regular basis. A keyword research document can be a great source of topic ideas – long tail keywords that don't have a high search volume, but also have low competition.
To find new business opportunities
During the keyword research process, you'll likely unveil search terms that are related to what you offer, but not quite exactly what you offer. This search volume data can be useful when it comes time to expand your offerings. It will tell you what people are searching for and where there is a product or service need.
Yes, keyword research takes time and effort. But that's all part of a strategic SEO campaign! Diving into website optimization, link building, and content marketing without keyword research data is creating a shaky foundation to the whole campaign.
Categorized in: Keyword Research
Like what you've read? Please share this article