Interview with SEM Expert Kevin Lee
Written by Nick Stamoulis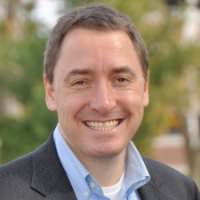 Recently I had the chance to interview search engine marketing (SEM) expert Kevin Lee. Kevin has been a part of the SEM world practically since its inception (long enough to earn the title of "godfather of SEM") and is a founding member of SEMPO. Kevin is also the Co-Founder & Executive Chairman of SEM agency Didit. He is also a frequent writer over at ClickZ and his "Paid Search Strategies" column is a great resource for anyone looking to further their own SEM and PPC management knowledge.
This interview is rather long, but is worth the time to read through all of it! Thanks so much to Kevin Lee  for spending the time to answer all of my questions! 🙂
Question: You've been introduced at several industry conferences as ""the godfather of SEM." Back in 1995 (when you began your SEM career) Google wasn't even a thought between Larry Page and Sergey Brin. What made you get involved in SEM so early on?
Answer from Kevin Lee: In 1995 my current business partner, David Pasternack (Didit President) was a client of mine at my previous agency, and asked about both search engine visibility and the process of search engine submission. I decided to brush up on SEO and got fascinated by it.  At my prior agency, we got his sites some more traffic using extremely basic SEO, and then learned about Submit-it.com (later owned by Tony Hsieh of Zappos fame) and Dave and I along with an earlier partner decided that we could do submission better than Submit-it (or at least as well).  From there we decided to get into SEO because in those days there weren't even rules about black hat or cloaking and we got pretty good at what would these days be called cloaking in addition to SEO services. But once the engines decided to define the concept of cloaking and start policing it we moved on to standard SEO and PPC.
Question: How did SEM change once Google entered the scene?
Answer from Kevin Lee: About the time Google entered the search engine scene the other engines decided cloaking wasn't acceptable so we pivoted the company and started offering email bid alert services for GoTo.com (which became Overture.com and then Yahoo Search Marketing) and moved into purely consultative SEO which at the time was exasperating.  Companies thought that the web presence should be manage by IT and the IT departments rarely let an external entity touch anything, and even if you just provided instructions in 9 times out of ten a year later the IT team would have ignored at least half of the recommendations.  Of course in the meantime SEO was getting harder as Google introduced PageRank simultaneously gaining ever increasing market share.  Didit recently got back into SEO with the purchase of Inceptor in August 2012 because finally IT teams are either out of the picture or listen to external SEO experts.
Question: What made you decide to get involved with SEMPO as a founding board member?
Answer from Kevin Lee: The industry needed a trade association, simple as that.  By that time, Didit  had put SEO on the back burner having become a leader in campaign automation technology yet having come from an SEO background I knew the challenges that the industry faced.  Barbara Coll and a few others felt that the industry could thrive better with an industry trade association to assist in education, clarification of terms, and also to help evangelize SEM/SEO to the press and to business owners. I also thought it would be fun because I respected all the other founding board members.
Question: Could a PPC campaign alone ever be enough to help a website survive? Maybe even thrive?
Answer from Kevin Lee: It's certainly possible for a website to survive and even thrive with PPC and other media if they have enough of a cost and profit advantage to be able to afford the high positions on high volume keywords for their industry sector.  However, its generally not advisable for a business to rely exclusively on any form of advertising (which PPC certainly is).  In the offline world businesses mix PR (earned media) with paid media.  So, in the online world, a balanced campaign generally contains both paid media (PPC search, Social and display media).  Earned media SEO and shared media Social are great if you can get them, and with the new flavors of paid social media, you need great earned media press mentions and shared media social messages because your paid social media is designed to amplify those social media messages.
Question: Some site owners think that SEO is "free" because the costs aren't quite as upfront as with a PPC campaign, but it takes a lot of time and energy to build an SEO campaign from scratch and a lot of money to run a powerful PPC campaign (especially when you're bidding on expensive keywords). When budgets are tight where should site owners cut back?
Answer from Kevin Lee: SEO is far from free; it's a form of earned media just like PR and shared Social Media.  A big challenge for all businesses is trying to decide how much to invest, especially if they are trailing the competition.  It's like starting a marathon late; you have to run even faster to get to the front.  However, in SEO, there may be some smaller "wins" in the long tail and therefore some level of investment is almost always appropriate if only to determine what wins are achievable.  Cutting investment in SEO (regardless if in house or outsourced) is a dangerous game because you'll need to over-invest to regain SEO momentum after the internal budget outlook improves.  A better solution might be to take half of any temporary paid media budget and invest in SEO and the form of social that generates inbound links.   The key is the have reasonable expectations given the competitive set (SEO competitors) and the level of current investment.  The great news these days is that within many industry categories, well executed social media can act as a form of link bait which means that marketing managers can now invest in SEO while putting many of the tactics under the currently-sexy social media initiative.
Question: How can a small business effectively compete with bigger brands if they just don't have the PPC budget?
Answer from Kevin Lee: PPC budget can be applied from the highest profit margin segments moving budget in steadily as the highest ROI and profit areas prove themselves.  That means that hyper-segmentation can often empower a business to swoop in and grab the most profitable clicks out from under the nose of competitors. To isolate the most profitable clicks often takes some combination of dayparting and hyper-geosegmetation on top of all the other standard best practices of keyword, match type and an awesome campaign structure (of course going forward that campaign structure will be under Google's new "Enhanced Campaigns" not what we are use to now.
In some cases and with some businesses a combined social media / SEO / PR initiative can work wonders.  They need to find a way to change the rules within their industry category and give themselves an advantage that over time will manifest itself into BOTH social and SEO success.
Question: In your experience, is there is a particular type of business that sees better conversions from PPC? Why do you think that is?
Answer from Kevin Lee: Actually conversions don't matter much in a vacuum.  It's conversions and predicted profit (taking CPC into account) in comparison to one's competition on a specific keyword.  So, sure any marketer could use promotional tactics to improve conversion rate, but the key is to improve conversion while holding projected profit per conversion steady (or even improving it).
Question: What value is there to be had, as a site owner, for bidding on my own branded keywords? Is ranking well organically not enough?
Answer from Kevin Lee: In almost every case that we've tested it the ability to increase click yield from a SERP, plus route more clicks to landing pages that convert better (since we can fully personalize PPC landing pages and use PPC site links to further tune user intent) the marginal profit from bidding on brand keywords (after removing cannibalization) has still been significantly positive. I urge every marketer to test it using a longitudinal test (turn paid search on and off).  Marketers that have competitors or channel partners bidding on brand terms do even better when they leave the bidding on.
Question: What are some of the most common mistakes you see sites make when it comes to managing their PPC campaigns?
Answer from Kevin Lee: A big mistake is thinking they can set it and forget it if a bid management platform is enabled. If your competition is improving and you aren't you'll soon find yourself unable to bid on any non-brand keywords.
Another common mistake is inheriting a campaign from someone else and failing to do a comprehensive audit of the campaign from the power-keywords down.
Question: How can a site owner tell if they are a victim of click fraud? Are there any 3rd party tools you'd recommend that site owners use to catch and stop click fraud before it gets out of hand?
Answer from Kevin Lee: Click Fraud and Invalid Clicks are related but click fraud is a subset of invalid clicks.  Within click fraud there are two types, publisher click fraud and competitive click fraud.  All forms of invalid clicks are really hard to catch and as marketers we have less information that the search engines or social media platforms.  Before one even gets started in understanding whether one has an invalid click problem of  click fraud problem one needs to look at the data between observed clicks and billed clicks for each engine.  Engines routinely filter out a big chunk of invalid clicks of all types so it's not unusual (depending on industry and traffic source) to see differences from 5% to 35%+ in clicks observed vs billed clicks.  Therefore, when starting any analysis on one's own data one would need to know which clicks had already been classified as invalid and we have no information on that.  Competitive click fraud when perpetrated by non-professionals is the easiest to catch because the IP addresses can often be traced back to the competition.
Most marketers have decided that unless something anomalous shows up in the data or they have a case against a competitor, that pursuing click fraud is a fruitless endeavor given the level of energy and cost required to claw back the value of those clicks from an engine. Also, setting your campaign to eliminate the sources of "bad" clicks can help a lot.
Question: Back in an interview you did in 2006 you predicted that the relevancy of paid listings would approach or even surpass the relevancy of organic listings. Do you feel that prediction has come true?
Answer from Kevin Lee: For searches with high commercial intent and in particular local searches I think many people would agree that we have reached the point where paid searches are in fact more relevant and useful than organic listings.
Question: What do you think the future of SEM holds?
Answer from Kevin Lee: That's probably an entirely separate interview 😉  However, when you think about the level of personalization that can be driven off of both social media data and voluntary profile data I expect to see some amazing improvements.   It's too early for Facebook's "Graph Search" this year, but it has potential.  Even more exciting to me is the idea that schema.org, rich snippets and microdata could allow a search engine to tune my search.  It could happen any day where I do an apparel search and I've told Google my size and the SERP only includes ads and organic search links that lead to landing pages that have my size.
Voice Search is also a fun area to explore, particularly within the hyper-local and mobile space.
Question: Can you explain how MAPS helps businesses better manage their SEM campaigns?
Answer from Kevin Lee: MAPS is actually quite simple because we are sculpting audiences using geography.  Every business has an optimal audience (demographically and/or psychographically) and that audience is often more likely to convert or converts at a higher value than an average audience self-selecting simply by keyword.  So why not use the fact that geographic accuracy has improved to clone a national campaign into thousands of child campaigns (only for the geographies where the likelihood of a profitable customer is higher) all synchronized to the parent campaign.  That way the child campaigns can bid more aggressively and generate significant volume increases on the keywords that advertisers could never afford top positions on before.  Geotargeting for audience profiles not perfect, but it doesn't have to be, it just has to move the average user in the right direction.  It's sort of fun having developed a system that has maps for just about anything from wealth and income to home ownership or body mass index (yes we have a FAT map).
Question: What makes the real-time bid management system of Maestro so valuable?
Answer from Kevin Lee: For high volume keywords in high volume campaigns a 24 hour batched process is too slow. Real-time data analysis and real-time decisions can make a material difference in some campaigns.
*****
This non-paid interview is designed to give the Brick Marketing audience insights and different perspectives of SEO, link building, social media and web marketing. Past expert interviews include: Ann Handley, Eric Ward, Mike Moran, Andy Beal, and Jordan Kasteler to name a few.
If you would like to be interviewed by the Brick Marketing team please contact Brick Marketing here:
https://www.brickmarketing.com/contact
Categorized in: Expert Interviews
Like what you've read? Please share this article