Interview with Kelsey Jones of MoxieDot.
Written by Nick Stamoulis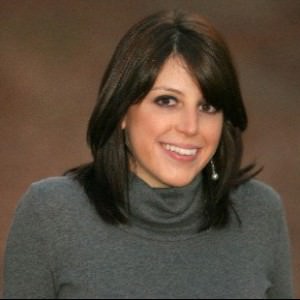 Recently I had the chance to interview writer and search/social media marketing consultant Kelsey Jones.  Kelsey runs her own social media and search marketing business, MoxieDot. She was featured in the 2010 edition of Who's Blogging What as one of the top Internet marketers of the year and was voted one of the top 100 marketers in 2009 by Invesp. Kelsey also writes for some top industry sites including Search Engine Land, Marketing Land, Business2Community.com and more.
Thanks to Kelsey for taking the time to answer my questions!
Question: Do you think social signals will one day replace traditional links when it comes to building online authority and search engine trust?
Answer from Kelsey Jones: No, I think there will always be a mixture of social signals and linking authority. The types of websites that other websites link to has always been a good indicator of its popularity, and I think search algorithms will just get better at identifying the websites that are attempting black hat linking practices. Social signals will become a more intuitive part of the process too; but just like with linking, eventually search engines will have to figure out ways to stop social spammers.
Question: True social engagement could be a full-time job. How can a small business stay active and involved with their audience on social networking sites if they don't have the time/resources to hire a social media manager?
Answer from Kelsey Jones: First off, you have to care. If you don't do social media because you like promoting your business or building a community, then don't do it. It will hurt your brand to have someone behind it that doesn't care. A good example of this is when businesses who make blogs or twitter profiles and then don't update them for months or years. To me, this has a more negative impact than not having anything at all. Because if a business doesn't care enough to be representing themselves well online, what else don't they care about?
I am also a huge believer in working smarter, not harder. You would be amazed at what you can accomplish with just 15-45 minutes a day of true, solid dedication to social media (and anything else). I love Eat That Frog by Brian Tracy and Getting Things Done by David Allen because both focus on truly working when you're at work (this means no lollygagging with coworkers or making that 4th trip to the vending machine). True work for even 4 hours a day is usually 200% more productive than the average person's workday.
Question: Since Facebook's EdgeRank algorithm limits the reach of each post a company publishes how can businesses get their content in front of their whole audience?
Answer from Kelsey Jones: Many companies I've worked with have had great results with promoting certain posts (so they are seen by more people). However, if you don't want to pay for that, stop depending on Facebook. Think of other digital platforms where you can engage the same audience without having to worry about EdgeRank. Maybe Pinterest or an active LinkedIn group is your golden ticket. Or a monthly e-newsletter, like The Digital Parley. It only takes about an hour once a month and we regularly get new subscribers every month, with no promotion, via a sign-up form on our home page (near the bottom). Many of our subscribers aren't liking us on Facebook or following us on Twitter. And I don't force them to. I just cast our net as far as I can and hope I produce the best method of content for each person. Making content accessible in a variety of different formats can only increase your chances of greater sales and traffic.
Question: What can a business do if they have rouge social media accounts (someone created and abandoned them, or lost the passwords) running around?
Answer from Kelsey Jones: Well I will spare you the long lecture but don't put employees in this position in the first place (to have full control over your accounts). Keep a master Google spreadsheet or excel sheet on a secure server and make it mandatory to keep track of ALL accounts any employee creates on behalf of the company. I wouldn't even go above signing a contract about it: after all, what if your sole account owner of your company twitter account of 120,000 followers suddenly feels scorned and leaves the company, deleting the Twitter account in the process?
However, if the damage has already been done, sometimes customer support behind social media is helpful (this isn't always a guarantee, as some privacy policies get in the way). Provide lots of information, explain why you need the account, and above all, be polite. Being nice goes a long way. 🙂
Question: The Google Authorship tag is undeniably valuable, especially for one-man blogs, but how can a blog with multiple authors be sure they are using it correctly? What about bloggers that write under the company name?
Answer from Kelsey Jones: I love Google Authorship for what it does for writers but hate it for the headache it gives developers. Using the rich snippet testing tool is a good way to make sure Google is recognizing the rel=author tag.
For bloggers writing under a company name, I would challenge the company to allow bloggers to write under their own name. Not only will it help with Google Authorship, it will also give the blogger more visibility (which is something you can use to promote vacant writing positions, but shouldn't be substituted for a fair rate of pay). Finally, the reason why Google is placing more importance on Authorship in the first place is because users like reading content from people, not companies. Users will naturally like content that is by "Barry Doe" with his smiling photo than from "Acme Gift Blogger" or even just "Acme Gift". Companies should trust their employees enough to be representing them publically online. And if they aren't, then they might have other problems besides Google Authorship.
(Note: for ghostwritten posts, it would still be better to have a figurehead, such as the department head for that topic or the CEO, than just the company name.)
Question: If it weren't for the fact that it's Google's social network, do you think Google+ would have as many users as it does? Could it stand on its own two feet the way Twitter and Pinterest have?
Answer from Kelsey Jones: Ha! NO. And I don't think Google built it to be a standalone product. The reason why it works so well is because it intertwines with all of Google's other awesome products.
The reason why Google+ has such a large user base, in my opinion, is because Google is forcing us to use it, in a way. They moved all local business-listing pages from Maps to Google+ and forced people to have accounts to use it. To take advantage of Authorship Rich Snippets, you have to create a Google+ account. To use Google Hangout chat in Gmail (which rocks by the way), you have to create a Google+ account. Is this a bit annoying? Sure. But we have to remember we choose to use Google. And for me, I'd rather just create a Google+ profile and keep it updated than not use Google's products.
Question: Speaking of Pinterest, how could a B2B brand that isn't as image friendly as some B2C niches (food, art, fashion, design, etc) make their company more visual?
Answer from Kelsey Jones: Focus on what you're providing instead of your products: meaning how you want your customers to feel or live like when they buy your products. For instance, a window installer shouldn't pin all 150 models of windows he offers. Instead, he should create a Pinterest profile with homes that happen to have beautiful windows. Or have a pin board with photos of sunny kitchens and recipes for making your own natural glass cleaners. Be a resource, not just a seller.
Question: Social media marketing very rarely converts 1-to-1 (one Tweet turns into one lead) but I think we can all agree that it does influence the sales cycle in some way. How can a business effectively measure social media ROI?
Answer from Kelsey Jones: Track everything. Ask all new customers (even walk-ins) how they heard about you. Ask for specifics: "Have you seen our Facebook or twitter page?" Have Analytics for your website (Google Analytics is my favorite) and track social media referrals. Use UTM tags and/or link shorteners to track all links sent out via social media.
On a specific sale, use unique codes for each social media medium to track sales. That way you can directly attribute sales to a specific social media platform.
Overall website traffic, even though it may not translate into greater sales right away, is also a good indicator of social media success.
Question: What are some of the most common mistakes you see companies making when it comes to social media marketing?
Answer from Kelsey Jones: Not caring. Just wanting to hand it off to someone and move on. Only doing social media because "everyone else is." Trusting shady people who promise to get you 1000 twitter followers.
Don't trust numbers. Trust people have fire in their bellies. Passion can make or break your social media presence. If the marketing intern is telling you to do something, and she is your target demographic, listen. Sometimes the newest or youngest employees have the greatest ideas because they are seeing your company in a new way. The worst thing you can do is make your employees afraid to tell you when something sucks.
Question: Should business owners, marketers and the other "faces" for a company keep their personal and professional social profiles completely separate?
Answer from Kelsey Jones: No.  This goes back to the Google Authorship question. Customers like seeing the people they are buying from. I do believe in private accounts (e.g. not accepting all friend requests on your personal LinkedIn, Twitter, or Facebook accounts), but if you are representing the company in any way online, your customers deserve transparency.  Don't you want to know whom you are talking to?
Question: What are your favorite social media monitoring and analytics tools?
Answer from Kelsey Jones: I'm obsessed with Buffer. It's the best I've found. SocialMention.com is also a great free resource. To stay on top of content, check out BlogLovin' for an RSS reader (read blogs in your industry every day makes you a better business person).
Question: What do you think the future of social media marketing holds?
Answer from Kelsey Jones: Social media marketing has shifted our society. If someone says, "I tagged him" you automatically know what she means. Businesses shouldn't ignore this. Social media will continue to become more mobile (which is why Snapchat has exploded and why LinkedIn now allows you to apply for jobs from its mobile app), as well as intuitive.
Personal assistant apps (like Cue) will probably become mainstays for all of us, as well as apps predicting what we want. I can't wait for an app that automatically shows me it is "Free Ice Cream Cone Day" at Dairy Queen because it saw that I had "Accounting Catch-Up" booked on my calendar from 8am-12pm. And if it shows me that my best friend happens to be nearby and had to sit in a budget meeting all morning (so she needs ice cream too), even better.
*****
This non-paid interview is designed to give the Brick Marketing audience insights and different perspectives of SEO, link building, social media and web marketing. Past expert interviews include: Ann Handley, Eric Ward, Mike Moran, Andy Beal, and Jordan Kasteler to name a few.
If you would like to be interviewed by the Brick Marketing team please contact Brick Marketing here:
https://www.brickmarketing.com/contact
Categorized in: Expert Interviews
Like what you've read? Please share this article