Interview with Internet Marketing Expert Jordan Kasteler
Written by Nick Stamoulis
Recently I had the chance to interview Internet marketing expert Jordan Kasteler. Jordan  has been involved in Internet marketing and SEO since 2001 and has worked as the in-house SEO expert for Overstock.com, was the co-founder of an Internet marketing agency, SVP of Content Development and Managing Partner at BlueGlass Interactive, Inc., and is currently the online marketing strategist for PETA. I think it's safe to say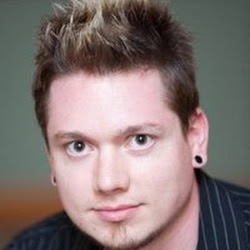 that Jordan has worked on SEO campaigns from just about every angle (in-house, consultant, non-profit, for-profit) that you could during an SEO's career! He's seen all the Internet marketing struggles that small businesses, start ups, and large enterprises face and has great insights into what makes SEO different and the same for companies across the board. Jordan is also a regular contributor to the SEO industry site SearchEngineLand and had two of the site's top 10 articles (#1 and #6) for 2012!
This interview is rather long, but is worth the time to read through all of it! Thanks so much to Jordan Kesteler for spending the time to answer all of my questions! 🙂
Question: You received the Social Media Club's Best Social Media Content Guru award back in 2009, long before the phrase "content is king" became a cliché in the SEO industry. What made you jump on the content bandwagon before there even was a bandwagon to jump on?
Answer from Jordan Kasteler: I was in the business of creating stand-out content (visual or textual) and promoting that content on social media (e.g. Digg, Reddit, StumbleUpon) to get lots of links and exposure. This concept was to leverage social media to aid SEO.
People had a harder time getting behind it then but now call it "content marketing" and it's all the rage. I find it funny that relabeling something gets marketers to pay attention more. Granted there's more to content marketing than just creating some viral content, but it's the same concept. Create something of value, promote it, and get exposure, sharing, and links.
Question: How was it transitioning from life as in-house SEO to working in a digital agency to now working for a non-profit? Did your approach to content development and social media marketing change along the way?
Answer from Jordan Kasteler: I feel very well-rounded as I've been an owner of a mid-sized agency, built startups, worked for a smaller agency, freelanced, and been in-house for both an enterprise e-commerce site and now a non-profit. I've experienced every type of issue and the pros and cons of it all.
When I left the agency world to go in-house it was a total shock to me. I was naïve to how different things would be. I was so used to doing everything myself from A to Z and fast then realized I would spend more time trying to sell ideas and concepts to people, do lots of paperwork, and wait on development for ages. Again, there are pros and cons to both as agency work can be very stressful and exhausting.
Transitioning is tough, and I take a while to adjust each time, but I recommend every marketer get experience from all angles. You learn things that help you in any form of work you do.
At this point, I feel I've found the perfect fit with PETA. It doesn't get better than working in-house with the ability to focus on just one objective for a social cause you can believe in.
Question: Obviously People for the Ethical Treatment of Animals (PETA) is a huge non-profit organization with the kind of budget most non-profits (and some for-profit small businesses) will never see—how can smaller business hope to compete with larger brands online?
Answer from Jordan Kasteler: Well actually our Marketing budget isn't very big and we're still a non-profit. I've had more resources to work with at bootstrapped startups in some ways. But I'm fortunate PETA is a larger non-profit with way more to work with than most non-profits have. We do really a lot on creativity and emotional connections to get us the spread and buzz most other non-profits or businesses would have to pay a pretty penny for.
That should shed some light on how smaller businesses can attempt to compete with larger brands. Be sensational, versatile, flexible and have personality. Often, large companies are afraid of that as they feel it'll hurt their brand. Smaller companies have the advantage of doing it to gain a brand. Either way, build a solid brand!
Question: Social media marketing is free, right?
Answer from Jordan Kasteler: Hah! I've heard executives say that before. It's not free as labor, resources/tools, and time are not free. Also, with so many social media sites, like Facebook, are trying to monetize they move toward ad models which cost money obviously. And I think we're seeing a trend of sites starting to prohibit exposure without paying for it. For example, Facebook Promoted Posts to show up in your own audience's News Feeds.
Question: What are some ways that a brand can connect and interact with social media influencers?
Answer from Jordan Kasteler: Get an individual within your organization to create a relationship with them. Make that personal connection, engage with the influencers, and then go for the "ask" later on at that point. This is much easier to do as a non-profit as it is for a commercial business though.
Finding influencers is getting easier and easier with tools that score influence and activity of individuals or listen to social streams and separate out influencers.
Question: A small business owner (or busy marketing manager with a small team) has to wear many hats and time is always tight. What are some social media time management tips you have to help them stick with their social media campaign but not lose hours a day to it?
Answer from Jordan Kasteler: I deal with this a lot. I've come to find some productivity tips that help in general. For starters, schedule everything in your calendar (including brainstorming time) and set reminders to let you know it's upcoming so you can prepare for it. Use Evernote to create to-do lists that you check and prioritize daily. Evernote accessible from the app, Web, and on mobile. And if you need to send a reminder to it, there's an email address they provide where you can email yourself a note.
For streamlining social media management, there are plenty of tools like Hootsuite, IFTTT, and Buffer that allow you to streamline and schedule things like updates. I find this helpful but also dangerous if it's all automated and there's no personal authenticity or engagement added in. But definitely check out IFTTT as you can automate a lot processes in social media.
Question: Who is the best person within a company to "own" social media if there is no one with the title "social media marketing manager?" Should it be someone who knows PR? SEO? Copywriting? Maybe even the sales or customer service teams?
Answer from Jordan Kasteler: I think this highly depends on the company and its structure. Ideally there would be a social media marketing manager with well-rounded experience in communications, PR, search, writing, etc. This person should work closely with other departments to make sure they have a variety of input. But it's easy to spread yourself thin so it helps to have a team of people to manage different social portals but one person to oversee it all to make sure there's cohesion.
Question: What are some of the biggest misconceptions site owners have about social media marketing?
Answer from Jordan Kasteler: Well we addressed one earlier…that it's "free". Another big misconception would be that if you start a Facebook Page and start posting then people will come. Site owners often underestimate the time and effort it takes to build an audience. They also have a hard time creating valuable content to share that's not highly commercialized with a goal to sell. It takes educating them on different elements of sales funnels and how social media fits in to a path and process to alleviate those misconceptions.
Question: In the description for your book, A to Z: Social Media Marketing,it reads "…it teaches promotion [t]o social media holistically and not a channel-by-channel basis." What typically happens when companies silo their social media? What happens when they un-silo it?
Answer from Jordan Kasteler: Far too often marketers or organizations focus too much on the social network itself and not the cohesive strategy of using social. Often times, they don't consider the unique audience the content or message will resonate with the most. When people hear "social media" a lot default to Facebook and Twitter. But the reality is there's a whole world of other social media out there where you can prevail. It's best to predetermine the appropriate way you are going to distribute and promote messaging and content on social media than just default to "post on Facebook and Twitter" every time you want to push something out there. By doing so you'll have a more uniquely engage and targeted audience visit, and you won't be boring or annoying other audiences that are less interested.
Question: What do you wish traditional SEOs understood better about social media marketing?
Answer from Jordan Kasteler: That, while social signals (i.e. endorsement from sharing on social media), will be highly important and are somewhat important now, don't go around selling "100 Facebook Likes or +1s" in lieu of link building. Traditional SEO is still important and social media helps the exposure of content but still aim for getting the traditional link. Social media can help find those great links too.
I have a post I wrote about how I achieved the most popular article on Search Engine Land. Using these social media marketing strategies will ensure ultimate visibility and therefore links.
Question: What does 2013 hold for "social SEO?"
Answer from Jordan Kasteler: A hard push on retraining searchers to search socially. With Facebook Open Graph search, Bing's social integrations, and Google integrating Google+ networking we're going to see a highly social environment for SEO. But the question remains whether or not this helps or hinders search. In my opinion, this may open up a window for traditional search engines that keep things simple (i.e. how Google started and got popular) to rise up.
People don't like change or to be retrained. I'd argue most people today aren't even trained on how to search properly as-is. I do envision some sort of resistant from the masses that aren't as technically inclined.
Question: How much content is "enough" content to succeed online? Is there such as thing as too much content?
Answer from Jordan Kasteler: Google has always valued freshness but it's not mandatory. However, if you want visitors to keep coming back then keep coming out with fresh content. Google has really been pushing all sites and businesses to be publishers of quality content. Doing so ensures you'll get links which means you'll get rankings which means you'll get targeted visitors.
A mistake I see is focusing on quantity over quality. Instead of writing a new short and crappy post every day, because you only have a half hour daily, try to combine those half-hours into 2.5 hours in a week. Do a more well-researched, quality, and relevant piece of content. It'll be much more worthwhile doing so in terms of your brand, traffic, and rankings. But don't leave readers hanging too long if they're coming back daily. Having filler content, even if it's just quick commentary on a curated and relevant story, can help keep readers pleased.
Question: Like most SEO tactics, when something is given the thumbs up by Google and the SEO community it is ultimately abused. There has been some grumblings amongst members of the SEO community about the fear of a "guest blogging penalty." Do you think there is ever a chance that Google would go after guest blogging (in some way) as a black hat SEO tactic?
Answer from Jordan Kasteler: There are definitely things that "go viral" within the SEO community like Content Marketing (discussed above) and Pinterest for SEO. Google definitely perpetuates such things. In general, the SEO community is very reactive to what Google or Matt Cutts says or does. I feel like that's exactly what Google wants too.
For example, Page Speed has been important for a long time. Anything that affects quality score of PPC landing pages is likely something to affect SEO too. But as soon as Google says it's a factor then everyone goes nuts over it when it's really a minor part of your rankings.
I'm sure that Google will crack down on low quality guest blogging as that's essentially part of the crackdown on low quality content and link building overall. This would be a good mix of Panda and Penguin. But if you're doing low quality posts on irrelevant sites now anyway you have bigger problems. Tons of patents have indicated that Google will look at the value of a link based on page popularity and link CTR so if you're still building links on pages that don't get traffic and aren't quality you are doomed to lose value of those links at some point.
Some SEOs out there fail to realize that no individual algorithm metric or tactic works alone. There are many signals that all interact together with varying levels of importance based on your mix of signals. There's no one size fits and gone are the days of trying to fool search engines with an array of tactics. I mean, it still works, you can still spam but it's just not sustainable. So unless you're a spammer trying to make a buck, focus on building quality content and a quality brand.
Question: Speaking of penalties, what do you think Google has in store for 2013? Are we in for more Pandas and Penguin or will this be a quieter year for SEO?
Answer from Jordan Kasteler: I think we'll see more reinforcement of Panda and Penguin which will really weed out the agencies providing low-quality services. We've already seen this but those companies can only sustain for so long and 2013 will make it even harder to hang on. I feel like there's a large reluctance to change and adapt, and instead figure out a new way to cheat the system.
This will also be a huge year for mobile search as this is evolving rapidly now in so many ways from app search, Siri and S Voice, local portals, to search engines. Sites are finally waking up in regards to their mobile user experience and the important role mobile search plays for them.
Also, social search will highly evolve as I touched on earlier. Again, it remains to be seen if it turns out add relevancy to our searches and lives.
*****
This non-paid interview is designed to give the Brick Marketing audience insights and different perspectives of SEO, link building, social media and web marketing. Past expert interviews include: Ann Handley, Eric Ward, Mike Moran, Andy Beal, and Jordan Kasteler to name a few.
If you would like to be interviewed by the Brick Marketing team please contact Brick Marketing here:
https://www.brickmarketing.com/contact
Categorized in: Expert Interviews
Like what you've read? Please share this article