Interview with Jon Henshaw of Raven Tools
Written by Nick Stamoulis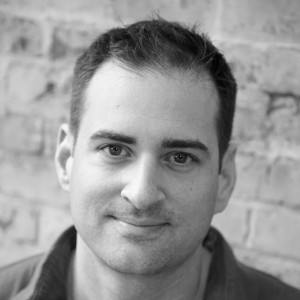 Recently I had the chance to interview Jon Henshaw, Co-Founder & CMO of Raven Internet Marketing Tools. He also speaks a lot about online marketing at major industry conferences like PubCon, SMX, SearchFest, SES and others.
Question: How did someone with a bachelor's degree in Human Development and Family Studies end up in the world of search?
Answer from Jon Henshaw: I've always been fascinated by the Internet. My first experience with the Internet was in college while I was getting my bachelor's degree. I saw it as this amazing technology that would revolutionize how we communicate, globally. I still think it's incredible that I can publish content on my site and it's technically accessible to anyone in the world with unfettered Internet access.
I created my first website after I graduated, which focused primarily on family life articles. I continued my interest in human behavior and the Internet by pursuing a master's degree in counseling psychology while also designing and hosting websites for small businesses on the side. After getting my master's, I worked full-time for startups and eventually Visa, all while maintaining a small counseling private practice in the evenings and weekends. Needless to say, I did not get a lot of sleep for about 10 years, which is quite indicative of my entrepreneurial drive and never-ending curiosity.
Ultimately, counseling wasn't my thing. I found it to be somewhat boring, especially compared to the ever-changing world of the Internet and online marketing. I gave it up and moved from Denver to Nashville to start over and do something new. That something new turned into Raven, so I feel pretty good about that decision 🙂
Question: If you could go back in time what advice would you give to yourself when you first started Raven Tools?
Answer from Jon Henshaw: I don't think I would change anything about the early years of Raven. Those years are some of the most difficult and best times of my life. There's a great deal of satisfaction and pride that comes from bootstrapping. Experiencing the birth and evolution of an idea, and then watching it start to thrive because of your sweat and tears is an extraordinary thing. Raven wouldn't be what it is today if it weren't for the struggles, mistakes and wins we experienced (and still experience) along the way.
Regardless, if I were to give myself any advice, it would be "always listen to your customers." As we grew, it became more and more difficult to have one-on-one relationships with our customers. I think for a couple years the product actually suffered from that disconnect. We've been trying to return to that, and our customers are once again helping to drive our roadmap, and that's a very good thing.
Question: What is your opinion of the growing amount of "Not Provided" data showing up in Google Analytics? How can site owners compensate for this missing data?
Answer from Jon Henshaw: I think for a lot of people it's a paradigm shift they'll just need to adjust to. Fortunately, there are still plenty of analytics that are useful and insightful. For example, there's plenty to glean from referral, landing page and conversion data.
If marketers still need keyword insights, there are still methods for that. They can also combine data from disparate sources, like combining keyword and landing page data from Google Webmaster Tools with landing page and conversion data from Google Analytics.
Question: In your opinion, what are the most important search metrics to track? Are there any metrics you think site owners should move on from?
Answer from Jon Henshaw: Aside from page views for sites that make money from ad impressions, I think the most important metrics to track are the ones that report performance. Modern online marketing is based on events and goals, because that translates into real value – money for their clients or themselves.
There are certainly metrics that are important to practitioners, because they use them for insights and tactics. However, those data items vary greatly based on methodology. That's one of the reasons we created our Custom Score tool in Raven, to allow people to pick and choose the signals that matter the most to them when evaluating sites.
Personally, I've never been one of those people that pretend to reverse engineer Google by crunching a bunch of data items together into a giant spreadsheet. I know it works well enough for a select few marketers, but I've always been successful by simply evaluating trends, observing various signals and using best practices. I also like to test out theories, and then implement the ones that work.
Question: You seem to really like schema.org microdata, so much so that Raven created a site called Schema Creator and a WordPress Plugin. What about schema data intrigues you so much?
Answer from Jon Henshaw: One of the biggest problems for SEOs and webmasters has been the ability to correctly communicate page content to search engines. RDFa and micro formats attempted to fix that problem with the creation of structured data. Schema.org is a more robust and diverse version of those two, and it was actually created by the search engines.
Living Standard HTML (aka HTML5), which includes the micro data standard used by schema.org and new semantic block level elements, is both the present and future of correctly communicating content to search engines. Using structured data and semantic markup also opens up the possibility for future apps and services – beyond Google – to pick up your content and provide more brand and site visibility.
Question: Do you think that Penguin and Panda and the subsequent updates have done a good job of cleaning up the SERPs?
Answer from Jon Henshaw: As a consumer, yes. I think the changes Google has been making have improved the results they deliver. That includes the addition of other enhancements, like their use of the Knowledge Graph. Regardless, it still seems like an impossible task for them. For example, it still depends on the type of search you make. There's still plenty of spammy and low quality pages in the top results. Of course, if you're an online marketer, that can be a very good thing 😉
Question: What do you think the future of link building holds? Will social signals one day be more important than traditional link building?
Answer from Jon Henshaw: Links will continue to be very important. The only thing that's slightly changed is how you get them and what they look like. Google has done a good job, algorithmically, forcing link builders to look and act a lot more like traditional PR. While that makes it harder for SEOs, I think it's a good thing overall for the industry.
Social signals already play a role, just indirectly. I doubt we'll ever see a +1 being a direct signal. However, I do see social interactions becoming part of an overall formula that bottles up into one of many signals that are used as a ranking factor.
Question: Raven, as a well-known and respected company, earns a ton of great links naturally. How can a smaller or start-up business earn links like that?
Answer from Jon Henshaw: The majority of links we get are based on two things, relationships and content. When I say relationships, I don't mean active link building and outreach. Instead, I mean authentically connecting with people online and in real life. That can be a friend in the industry or a customer who is delighted with your product.
Building relationships is key for getting natural links. We did it when we were smaller and just starting out, and continue to do it. However, the second part is just as important. You also need to create something your friends and fans want to talk about.
Question: What tool are you the most proud of in the Raven suite?
Answer from Jon Henshaw: Aside from Raven's ability to report ALL THE THINGS, my favorite tools are the Social Stream and the Site Auditor.
I love the Social Stream because I can make any kind of custom stream I want. For example, I can create and save a view that incorporates Twitter mentions for my brand and also include search results from the Social Monitor. I can also click to view any mention or reply to a tweet directly from the stream. It's basically my dream social media management tool. It's also about to get even better with our upcoming support for LinkedIn, followed by Google+.
The Site Auditor was something I worked on personally, from conception to implementation. It's a tool I dreamed about for many years and I'm still excited we finally built it. While I geek out over the large-scale automation of the tool, I really love how it takes a ton of data and then presents it into meaningful, actionable insights.
Question: What do you think differentiates Raven from the other SEO/internet marketing tools on the market?
Answer from Jon Henshaw: When I think about what makes Raven different from other tools, experience, vision and independence come to mind.
Experience, in that we we're one of the first SEO platforms to be successful. We were using AWS before many people had ever heard of it, and we've already tackled most of the difficult scaling and database issues that plague new software companies.
Vision, because we were also one of the first SEO platforms to realize that the future of online marketing was going to be a convergence of SEO, social and paid. We made that transition several years ago. It was a risky move, because we had to sacrifice resources away from core features to build out the rest of the platform. While that enabled niche competitors to enter the market and thrive, we're now able to refocus our efforts back on those areas and are confident that we'll ultimately be the best all-in-one solution for the vast majority of agencies and in-house marketing departments.
Finally, independence, because we're one of the only marketing platforms that has continually rejected VC funding. As a successful bootstrapped company, we don't lose sleep worrying about paying back bankers or sit around dreaming about selling the company. Instead, we simply build what our customers want and need, and try to have fun doing it.
Question: Aside from Raven of course, what other marketing tools/software do you think are valuable for site owners and marketers? What makes them worthwhile?
Answer from Jon Henshaw: Site intelligence tools that crawl the web like a search engine – tools like Majestic SEO – are incredibly valuable. If you know how to use them well, you can do some incredible competitor research, site analysis and link prospecting. That's one of the reasons we incorporate the Mozscape and Majestic SEO APIs into our platform. I'm also a big fan of what Zemanta is doing in regards to content marketing. They're a company to keep your eye on.
*****
This non-paid interview is designed to give the Brick Marketing audience insights and different perspectives of SEO, link building, social media and web marketing. Past expert interviews include: Ann Handley, Eric Ward, Mike Moran, Andy Beal, and Jordan Kasteler to name a few.
If you would like to be interviewed by the Brick Marketing team please contact Brick Marketing here:
https://www.brickmarketing.com/contact
Categorized in: Expert Interviews
Like what you've read? Please share this article