Interview with Jessica Lee of bizbuzzcontent
Written by Nick Stamoulis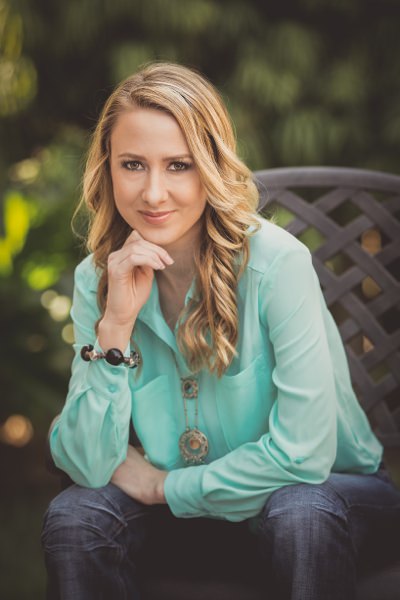 Recently I had the chance to interview Jessica Lee, the Founder and chief creative of bizbuzzcontent. Before launching bizbuzzcontent Jessica earned her SEO stripes at Bruce Clay Inc., where she was responsible for content strategy, development and marketing. She also contributed to the book "Search Engine Optimization All-in-One For Dummies" 2nd edition.
Question: What do you think of Google's recent changes to the Webmaster Guidelines about anchor text usage in online PR and guest blogging?
Answer from Jessica Lee: Rule No. 1: content first.
Before I got involved in Web marketing, my professional background included both public relations and journalism, so I've been on both sides. It was striking to me when I first entered into the SEO world that people were using press releases for links, not news.
It completely devalued the original intent of press releases and communicating something of worth that mattered to the audience. It's obvious Google is trying to preserve that value and bring certain SEO tactics into a more traditional content and communications role on the Web.
So we're seeing a major shift happening in the SEO world for SEOs to think more like content creators, traditional marketers and professional communicators. And if they themselves don't have the savvy to create great content (for example, if they are more technical), that's OK – just don't fake it.
Partner with someone who puts the writing and communications first, and then you can optimize it and market it based on current Web guidelines and your knowledge of SEO best practices. Because we still need that, too.
Question: Since Google wants links in guest posts to be nofollowed, do you think social signals will become more important?
Answer from Jessica Lee: As a content creator, you can't ignore the impact that social can have on the success of your content. Referring back to the last answer, putting the integrity of the content first is Step 1 – but you still have to go market that content.
Social is a key factor in getting content in front of the right people at the right time and driving traffic back to your site. Whether it's within the network itself, or in the search results (we see both Bing and Google integrating social into the SERPs), it's essential.
Nofollows aside, guest posting builds your brand authority and keeps you top of mind to your audience. This value can't be dismissed.
Question: Why do you think so many businesses struggle with content creation?
Answer from Jessica Lee: Marketers who have the skill set to think strategically and creatively have no shortage of how to come up with content for a marketing plan. These types of skills are second nature to many people in our industry. But content creation is a whole other animal.
The truth is, you're either a writer or you're not. You either know what makes great content and how to manifest that or you don't. You can certainly learn and strengthen this craft over time, but it's not something everyone can inherently do.
I think businesses struggle with content creation because they lack the talent and guidance to create content that's not only quality, but also creates a connection with their audience.
Businesses need to understand that in order to produce quality content, you need talented content creators backed by strategic marketing research and ideas.
Question: Where can a site owner/marketer turn to for content inspiration and ideas?
Answer from Jessica Lee: More places than you may think. There is a treasure trove of ideas right within their organization, their teams and their day-to-day interactions. Internally, you can find great ideas for content from:
1. Your sales team: What questions come up again and again?
2. You account managers: What problems did they tackle this week?
3. Your meetings: What important topics are being discussed?
4. Your inbox: What questions are you answering?
5. Your team: What are your team members up to and how can you leverage that into something interesting for your audience? (For example, a human interest story or the content from a recent presentation.)
6. Your customers: What matters most to your customers? What are they talking about?
7. Your mailing list: What do people who already subscribe to your newsletter, for example, want to hear more about?
Online, you can get ideas for content from:
Social media networks: What are people in your field talking about today? Mine LinkedIn, Twitter, Google+ and any niche social network where your audience resides and is talking about the ideas surrounding your business. Alternatively, ask your social community what they want to hear about or what burning questions they have that you could answer.
Publications: What publications do you read that center on your industry? Glean inspiration from the articles you've read or perhaps a comment someone left on one of them.
Your website: What does your top-performing content look like? Take stock in your Google Analytics by seeing which pages drive the most traffic and consider "ever greening" those pages (making sure they are up-to-date) and then thinking about a new angle (or several) for the topic.
Question: What advice do you have for a site owner that knows 8 pages of content for $3 is a bad idea, but they don't have the budget to hire a great copywriter?
Answer from Jessica Lee: If content is integral to a marketing and communications plan, and then people need to stop viewing it as a commodity and appreciate the value it can bring. The question should not be how much does it cost, but how much is it worth to your business?
We're all in this Web thing together, so it's important for businesses to think about the big picture of content including how the search engines work and how to communicate on behalf of a brand to an audience.
How much do you care about your user? When you put that first, you stop thinking in terms of expensive and start thinking in terms of useful.
I used to work in traditional marketing-communications in a corporate setting. Back then, there was never a question that the copy on a brochure needed to be top notch in order to have a great marketing piece. The Web is no different.
Unfortunately (and fortunately), you usually get what you pay for. I think quality content should be accessible to everyone, but I also think the Tesla should be, too. The difference between quality and crap content is what goes into it. And in the end, you can see and feel the difference.
If you have a limited budget, a good marketer should be able to help you prioritize the highest impact content in support of your goals. Hiring an in-house content creator (versus agency or contractor) can be a cost-effective option and pay dividends in terms of brand and topic knowledge over time.
Question: How do you measure the ROI of content marketing to show your clients its value?
Answer from Jessica Lee: Tie your content to your business goals. If you are launching a new product, want to improve customer service, repair your brand online generate new leads, all of these initiatives will be supported through your content and communications.
What comes next is deciding which formats you'll be communicating through, for example, Web content on your site, a downloadable eBook, email marketing, social content and so on.
Then ask, how do we know we've been successful in each one of these types of content? Set metrics for each that you want to track. A metric for a Web page will be different than tracking an eBook download or measuring engagement on a social post.
The point is, each type of content can be measured and from a bird's eye view, you can begin to see how all the pieces come together to support the goal and which types of content proved to be most successful.
Question: Should sites place a higher priority on creating fresh content for their own blog or looking for more guest blogging opportunities?
Answer from Jessica Lee: That's an excellent question and one that I think many businesses struggle with. There is inherent value to having consistent content on your own site for many reasons – SEO purposes as well as keeping a captive audience where your brand resides online.
On the other hand, guest authorship presents an opportunity to build brand, be more visible in more places and offers another way to drive traffic. So really, it's a balance and depends on your unique situation.
For example, if you're a fairly new business, you want to make sure you have enough engaging content on your site to keep people busy when they come to it, but you might consider doing more outreach in terms of guest authoring (in the right places, of course) and slowly building the content on your site on the side.
If you're in a situation where your site has been around for a while, but the quality of your site is poor (or even if you think you've been hit by Panda), then your website needs to be your primary focus in terms of content creation and refresh before you start driving traffic to it through guest authoring.
Question: With the rise of content marketing more and more websites are investing in blogging to help build their online brand. With that much content out there how much of a chance does one blog post have to rise above the noise?
Answer from Jessica Lee: I'm going to answer this question and the following question together because I think they yield a similar answer. And that answer is: build an ecosystem around your brand.
It's not always about being the loudest and trying to be heard above all the rest; it's about people choosing to have a conversation with you over another because you're interesting, and your brand has built an experience.
There are best practices you can take to help your content become more visible, but in the end, it will be about your brand experience on the Web.
Question: If a website is lucky enough to have multiple writers, should each author create their own Google+ profile and use the rel="author" tag? What about sites with writers that don't have personal profiles and just write under the company name?
Answer from Jessica Lee: Every author should get credit for what they've written for a website (if we're talking about its blog pages), and that can be attributed through Google+ and rel="author".
Unfortunately, not everyone has a Google+ profile, and forcing someone to engage with Google products in order to get this attribution is a bit of a dilemma. But those are Google's rules to reap the benefits of playing in its sandbox.
To pre-qualify authors who are willing to do this, it can be as easy as baking it into the guest authorship guidelines for contributing. I don't think many people will have a problem with it if they understand the value.
Question: It seems like everyone's attention span is getting shorter and shorter—does long form content stand a chance?
Answer from Jessica Lee: I think it has its place. For example, if you have an extremely thorough how-to guide that resides on your site and you keep it evergreen, it has the potential to attract a lot of attention over time because people will go back to it again and again as a resource.
When thinking about blog posts or pages on a website, formatting and layout can help tremendously in making it more "digestible." I think a lot of news sites have attempted to battle waning attention spans by implementing pagination for longer pieces.
You can apply different tactics to break up long walls of text to combat overwhelming Web pages by doing things like using short sentences, using bullet points and numbered lists, adding lots of imagery or video and keeping paragraphs to a maximum length.
When I worked at Bruce Clay, Inc., I used to crank out 1,500-word posts daily. We asked ourselves if the time it took to write an in-depth piece actually paid more dividends than a shorter piece. Unfortunately, we never found a definitive answer, but we did see positive metrics when we put more time into something versus not.
It really depends on the topic and audience. For example, I write news for Search Engine Watch, and with news announcements, people expect it to be straightforward and give them the information they need as quickly as possible.
Then, think about publishers like Mashable that typically write only a few paragraphs on a topic and get massive engagement. This is because it has an established brand and its audience generally accepts the format.
But if you own a site that teaches people how to use blue widgets, your content may need to be more thorough to satisfy the needs of your audience.
In the end, you experiment. You can track page metrics that matter to you to see what content performs best over time and make decisions about the best format for the topic at hand.
Question: Do you think the Google Panda update has done a good job of cleaning up content in the SERPs?
Answer from Jessica Lee: I think it's a work in progress … no algorithm is perfect. But what I do think Panda did a good job of is waking people up to the reality that users need quality results to have a good experience online. And you can't have quality results without quality content. Do you want the best results coming from your brand, or your competitor's?
*****
This non-paid interview is designed to give the Brick Marketing audience insights and different perspectives of SEO, link building, social media and web marketing. Past expert interviews include: Ann Handley, Eric Ward, Mike Moran, Andy Beal, and Jordan Kasteler to name a few.
If you would like to be interviewed by the Brick Marketing team please contact Brick Marketing here:
https://www.brickmarketing.com/contact
Categorized in: Expert Interviews
Like what you've read? Please share this article