Interview with Jeffrey Rohrs of ExactTarget
Written by Nick Stamoulis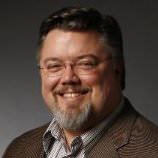 Recently I had the chance to interview Jeffrey Rohrs, VP of ExactTarget's Marketing Insights Team. His first book, AUDIENCE: Marketing In the Age of Subscribers, Fans & Followers, will be published by Wiley this December (2013). He also co-created and produces the award-winning SUBSCRIBERS, FANS & FOLLOWERS Research Series
Question: How exactly does a lawyer turn into a digital media marketer?
Answer from Jeffrey Rohrs: You go into practice to learn that being a litigator is reliving the worst moments of other people's lives and that "being creative" is a criticism.  After those discoveries, I quickly planned my route toward marketing and technology.
Question: Did you learn anything from your time at LexisNexis that influences how you approach digital marketing and search today?
Answer from Jeffrey Rohrs: Tons.  The biggest was probably that audiences are renewable resources.  When I first joined LexisNexis, I was in charge of our efforts at a number of law schools.  At the time, our preference with law students had plummeted due to neglect.  However, in three short years, we had turned the tide and we're seeing higher preference numbers than our competitors.  Why?  Certainly improved products and the mid-1990's move to web-based researched was a big help, but it was also due to the fact that every year, there was a new group of students to win—students who had zero preference for us or our competitors.  You certainly would rather be in the market-leading position all the time, but when you aren't, take a deep breath and go win the hearts and minds of those new to the industry.
Question: There is no denying that content marketing is crucial to long term organic success. But even great content can go unnoticed and unlinked. How can a website get their content the attention it deserves?
Answer from Jeffrey Rohrs: Content marketers need to understand that publication does not equal distribution.  "Build it and they will come" strategies are a path to failure for websites, mobile apps, videos, and content of every shape and size.  Accordingly, content marketers need to take a greater interest in helping their companies build what I call proprietary audiences—the subscribers, fans, followers, and other direct audiences that you can reach with the push of a button & instantly supercharge the distribution of a new piece of relevant content.  The Web has always built content Marketing on the notion that "we're all publishers/broadcasters now" thanks to the instantaneous, worldwide distribution afforded.  However, publishers/broadcasters don't just have Editorial Teams; they also have Audience Development Departments whose job it is to make sure circulation/viewership/readership/listenership is growing.
Right now, I don't know of any marketing organizations outside of broadcast/publishing/entertainment with a person or team dedicated to proprietary audience development.  I think that's going to change—and content marketers will be a force driving that initiative so their content always has an initial audience upon which to build greater distribution and social amplification.
Question: Since everyone is jumping on the content marketing bandwagon (for better or worse) what does a brand need to do to make itself and its content really stand out?
Answer from Jeffrey Rohrs: I'm a big believer in Jay Baer's Youtility concept—the best content marketing is content that helps or provides a service to consumers.  That said, I also think that the best content marketing isn't focused on volume but rather value.  Thus, brands need to identify the various personas they wish to serve with their content, develop accordingly, and survey to see if they're satisfying their target market's needs.
Question: How can a website tie their content marketing efforts to sales?
Answer from Jeffrey Rohrs: In the B2B space, it's a matter of tracking leads, opptys, direct sales, and influenced sales.  But as my book suggests, it's also a matter of tracking audience development.  If a piece of content doesn't generate sales but it generates 100 email subscribers for my future content, that's a measurable return on investment because the next time out, I have 100 people I can reach directly and easily—and track via my CRM system.
In B2C, it can be a bit more difficult, but in thinking like a publisher/broadcaster as well as a direct marketer, you have to think of how you can drive your audience into a trackable conversion funnel.  That could be a bar-coded coupon, discount code or individualized landing page.  Whatever the case, it's clear that the lines between the B2B and B2C objectives of content marketing are blurring thanks to evolution of CRM.
Question: How much content is enough? Can you ever have too much content?
Answer from Jeffrey Rohrs: This is really more a question about your capacity to produce content and the performance of that content.  Producing more content in hopes of flooding the market with your brand is a fool's errand.  Consumer attention is a precious resource—and not one won over by sheer volume.  You need to find a balance of content production both in terms of subject matter and quality that best serves your brand.   You also need to work to make your content relevant to your target audience because our mission isn't just to attract attention—it's to attract positive attention and convert that into a sale, a new audience member, brand affinity or whatever goal your content marketing serves.
Question: Paid, owned, or earned media—which one is the most important?
Answer from Jeffrey Rohrs: This is an unanswerable Sophie's Choice.  Each serves an important role in today's marketing efforts.  I will say this, however: "Earned Media" is not media but a process whereby the audience for your paid or owned media promotes you to their own audiences.  To put it another way, Earned Media is the process of inspiring audiences with audiences of their own to talk about you.  This is a critical distinction from Paid and Owned Media which are tangible channels of distribution that are bought, built, and sold.  Earned Media can't be bought—it truly has to be earned via the caliber of your content, the quality of your products or services, and the loyalty/interest of your audiences.
Question: How frequently should websites perform content audits and what should they really be looking for?
Answer from Jeffrey Rohrs: You should constantly be evaluating what works and what doesn't on your website.  But in order to do that, you need to establish success metrics up front.  Is 100 downloads of a whitepaper success or failure?  If you're selling $1 million pieces of industrial equipment that could be a wild success.  On the other hand, if you're selling a software as a service with a $29.99/month price point, 100 downloads is probably a dismal failure.
Whatever the case, you need to set goals for your content and evaluate those in a periodic fashion that makes sense based on your industry, staffing, and brand.  Sorry, there's no single answer this this questions.
Question: What do you think are the biggest mistakes site owners and marketers make when it comes to email marketing?
Answer from Jeffrey Rohrs: They treat is as an afterthought instead of the lifeblood of any business today.  Look at retail, there's millions of dollars of consulting poured into mapping, designing, and optimizing the physical, in-store customer journey.  What is email if not a piece of the customer journey?  And yet, I think many companies would be embarrassed with the disconnect between their in-person customer relations and their digital ones.
If you are to become a customer company—one intensely focused on customer satisfaction and success, then you need to embrace email as an intensely personal channel where your best knowledge of your customers and prospects is leveraged to provide the content, service, and value of greatest relevance to them individually and at that moment.  That's the promise of the one-to-one future that Peppers & Rogers wrote about 20 years ago.  The cool thing is that we now live at a time where we can deliver on that vision through email, mobile, and social media channels.
Question: In your experience, do certain industries see better results with email marketing than others?
Answer from Jeffrey Rohrs: Certainly, but success is relative to your industry.  What does it matter what kind of email engagement rate Coca-Cola gets if you're a retailer?  None.  What matters is how are you doing relative to your direct competition.  Increasingly, companies like ReturnPath and others are developing products that allow you to see "over the fence" if you will, to better understand your competitive standing in email.  This is also happening in social media channels as well.  And while direct competitive benchmarking is great, my personal opinion is you first need to benchmark against yourself.  Are your email engagements, conversions, and overall performance improving quarter over quarter or year over year?  If not, you have bigger issues than your competition.
Question: How do you feel about Google's announcement that search data will now be 100% encrypted or "not provided" in Google Analytics? What can site owners do to fill in the gaps?
Answer from Jeffrey Rohrs: I'll defer to today's SEO experts on this one, but I will say that it's an intriguing development which underscores that it has never been more important to build and diversity your own audiences across a variety of channels.  Search—and particularly Google Search—will continue to be a key cog in most every marketer's machine.  My gut is that now, however, we may see less focus on gaming the system and more on providing valuable content.
Answer from Jeffrey Rohrs: The key takeaway is this: proprietary audience development is now a core marketing responsibility.  It is not enough to think about the audience you need to reach after you publish your latest, greatest content.  You must be building and engaging your audiences constantly as a permanent, long-term marketing effort.  Audiences are assets with a far longer shelf life and much larger bottom-line impact than any one piece of content.
Accordingly, it's time for content marketers to reach across the aisle to their email, mobile, social, search, and traditional advertising brethren to help develop an ongoing proprietary audience development strategy.  Personally, I think this will eventually give rise to people in our marketing departments with titles like "Director of Audience Development" whose job it is to look across all of our channels and improve our Paid, Owned, and Earned Media efforts such that they are constantly helping to increase the size, engagement, and value of our audiences.  Call me crazy, but I'd much rather be the company with the engaged audience of 1 million subscribers than the one who calls in "the email guy" last minute to discuss "blasting their list" about some new content marketing piece.  How about you?
Connect with Jeffrey Rohrs on LinkedIn and Twitter.
*****
This non-paid interview is designed to give the Brick Marketing audience insights and different perspectives of SEO, link building, social media and web marketing. Past expert interviews include: Ann Handley, Eric Ward, Mike Moran, Andy Beal, and Jordan Kasteler to name a few.
If you would like to be interviewed by the Brick Marketing team please contact Brick Marketing here:
https://www.brickmarketing.com/contact
Categorized in: Expert Interviews
Like what you've read? Please share this article