Is Your SEO Firm Transparent?
Written by Danielle Bachini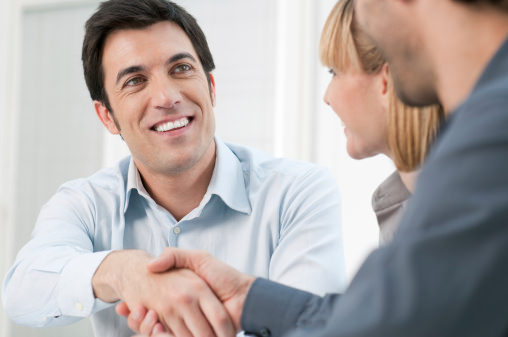 If you're working with an SEO firm, but aren't quite sure exactly what the SEO firm is doing for you, it's time to reevaluate the relationship! Even if everything seems to be going well on the surface (traffic and conversions are improving) it's still important to know what's going on "behind the curtain". The SEO rules continue to evolve and change and unfortunately, not all SEO providers are adapting their strategies accordingly. Some continue to use outdated tactics that could end up hurting a website's search presence in the long run. It's important to only work with an SEO firm that is transparent and communicates every step of the process to you.
Here are 6 items that you, as the client, should always know:
Keywords targeted
Keyword research is the first step in the SEO process. Keywords are the foundation of the campaign. The SEO firm should send you a list of proposed keywords for you to approve. Remember, SEO providers are experts at SEO- not your business! There may be some keywords listed that are slightly off the mark. Without your input, targeting these keywords can attract the wrong types of visitors.
Content changes
Once keywords have been approved, the next step is to incorporate them naturally into existing content on the site. Before any changes are made, the SEO firm should simply make recommendations. Remember, you are the topic expert. Sometimes a keyword insertion doesn't quite look right and it's OK to veto any proposed changes.
Content created
In some cases your SEO firm might also be creating content on behalf of your company. Any SEO content that is created should be approved before it's published anywhere on the web.
Links earned
Link building is an area of SEO that has undergone some drastic changes in recent years. It's no longer about getting a link to your site from as many sites as possible. The focus is on the quality of the link and whether the link is on a site that is highly relevant to the industry and target audience. This is where many SEO clients have been burned recently. Their SEO firm was building links just to build them, not telling the client where the links were coming from, and the site ended up getting hit by one of the Penguin updates or even handed a manual link spam penalty. Any and all links that are earned through SEO efforts should be reported.
Social activity
Social media and SEO are tied together, now that social signals are a ranking factor. If you give your log in and password information to your SEO firm, you better know what they are using it for! An SEO firm should typically only be using social media to share content. It's advisable to leave the conversations with followers up to the client themselves.
Results
You should be receiving reports from your SEO firm on a regular basis, typically either monthly or quarterly. There might not be huge changes month to month since the nature of SEO is slow moving, but clients should still be aware of what's happening.
Categorized in: SEO
Like what you've read? Please share this article