Incorporate Long Tail Keywords into the Mix
Written by Nick Stamoulis
Perhaps one of the biggest indicators of SEO success is whether or not the correct keywords are chosen to target throughout the campaign. These keywords will be used throughout on site content and within every additional piece of content that is published on the web (press releases, blog posts, etc.) If you target the wrong keywords, it will attract the wrong audience, and won't improve your conversion rate. That's why the keyword research process is so essential. It's important to understand a user's intent when they are searching online for what you have to offer.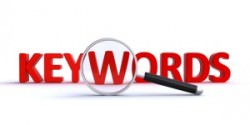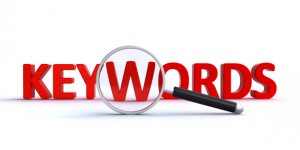 When selecting keywords, there are two types to choose from. Broad keywords are the ones that have the highest search volume, but are also the most competitive. Niche keywords are more specific, and therefore have less competition. These niche keywords are also referred to in the SEO community as long tail keywords because they include two or more words within the keyword phrase.
When selecting keywords, it's important to incorporate broad and long tail keywords into the mix, as well as a few keywords that are somewhere in between the two. When first getting started with a search marketing campaign, some businesses are drawn to the broad keywords because they are tempted by the search volume. But what needs to be understood is that it doesn't mean that their site will receive that search volume, or even a fraction of it. For example, it doesn't make sense for a company that specializes in a very niche small business accounting software suite to target the more broad "accounting software" keywords. That's why the long tail keyword is so important.
Long tail keywords are important to target because they attract a searcher that is farther along in the buying cycle. Broad keywords are often used by a searcher that is still in the beginning stages of decision making. They are in research mode. Long tail keywords are used by searchers that are transitioning from research mode to purchase mode in the buying cycle, which is why long tail keywords produce more conversions than broad keywords.
Long tail keywords are also important because search behavior has changed, prompting the search engine algorithms to change along with it. People are now using so many devices to search (PCs, laptops, smartphones, tablets, etc.) and different input methods. It's not even necessary to type in a search query anymore, you can speak it directly into many devices. For this reason, search queries became more conversational and, per Search Engine Journal, "search engines understood identifying keywords alone was not enough, instead, they needed to understand how the data was related, both with within the same site and through out the web. This is where the most important change within the search landscape occurs: a progression from the ubiquitous keywords to the increasingly important entities. Words become concepts and search engines evolve into genuine learning machines." This shift in search behavior prompted the arrival of the Google Hummingbird update which focused on the intent and context of a long tail search.
Now that the search engines are more focused on semantics and are much better at understanding the true purpose of a search, it's actually a better strategy to widen your net and focus on multiple keywords, specifically long tail keywords, that can be used naturally throughout the content.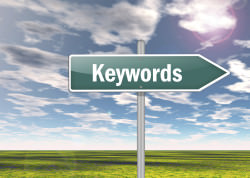 One form of long tail keywords to focus on today are the full sentence questions that people are searching for. In fact, titling a blog post in the form of a searched for question is a great way to generate traffic for these long tail keyword searches. If you aren't quite sure what questions people are searching for, start typing a question into a Google search and see what Google suggests. Crafting a post around these popular questions is a smart SEO tactic today.
Keyword research is still an important part of SEO, but it's no longer about choosing only a handful of prime keywords to focus on. People have grown accustomed to searching in a more conversational way, and the content that you post should reflect this. Don't be afraid of long tail keywords because the search volume seems low. Instead, embrace them. It doesn't mean that nobody is searching for it, and if you can be found and have the most relevant page for that long tail keyword there's a better chance for conversion.
Categorized in: SEO
LIKE AND SHARE THIS ARTICLE:
READ OTHER DIGITAL MARKETING RELATED ARTICLES FROM THE BRICK MARKETING BLOG: