Interview with SEO Expert Ian Lurie
Written by Nick Stamoulis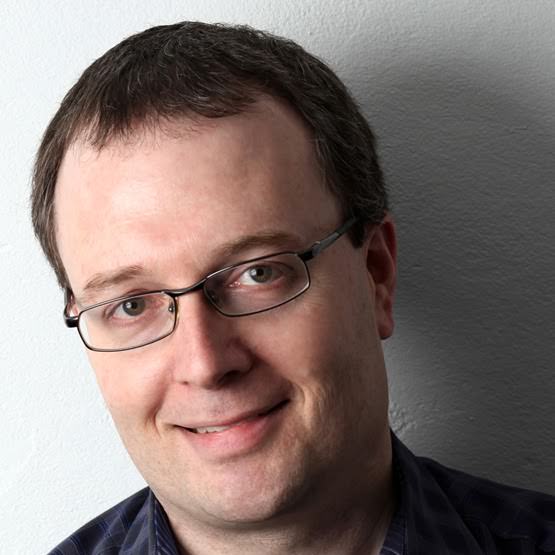 Recently I had the chance to interview SEO expert Ian Lurie. Ian is the founder and CEO of Internet Marketing agency Portent Inc.  He co-published Web Marketing All-In-One for Dummies and wrote the sections on SEO, blogging, social media and web analytics. He also wrote Conversation Marketing: Internet Marketing Strategies. Ian is also a frequent contributor to Search Engine Land and was recently elected to the Board of Directors of the Search Engine Marketing Professionals Organization (SEMPO).
Thanks so much to Ian Lurie for spending the time to answer all of my questions! 🙂
You've been working in the online world since 1995 when Google was still a far off dream. What made you jump online so early?
Answer from Ian Lurie: I grew up around computers. Even in the very early 1980s, we had a Heathkit in the house. So I was very, very comfortable with computers as tools. When the internet really caught on in the early 1990s, I didn't really feel like I was jumping on. I wish I had a better answer like "I knew the scalability and synergies would add up to revenue multipliers," but it really boils down to this: It felt like I was just following the trend and doing the natural thing, rather than trying something new and different.
Why do you love marketing so much?
Answer from Ian Lurie: I love communications. The best and worst things that have happened in recent history are driven by communications. Marketing is the most pervasive form of mass communications we have. Done right, I think it can do great, great things. Marketing got us to the moon, for heaven's sake. What's not to love? 🙂
What are some of the more ridiculous requests Portent gets from new clients with regards to their SEO campaigns?
Answer from Ian Lurie: Most revolve around quantity: "How many links can you get me?" "How many articles will it take before I'm #1?" And, of course: "Will you guarantee results?" I'll stop listing them now, because it's already making my stomach hurt.
What makes enterprise SEO unique?
Answer from Ian Lurie: I'm going to turn that one around on you: Why do people think enterprise SEO is unique? I'm not sure it is, except for the scale. You've got more pages, more technical complexity and more bureaucracy to deal with. The scale is the difference, of course. If you jump from 3,000 to 3,000,000 URLs, you need to change your approach. For us, enterprise SEO means being super-smart about scalable tactics and automation. It also means navigating much bigger political obstacles.
What does an in-house marketing director need to do to make sure enterprise SEO isn't seen as just another line item?
Answer from Ian Lurie: Oye. There's not one thing. It's ongoing education: "Enterprise" SEO, like all SEO, is driven by significance to your audience, visibility to crawlers and authority to the internet at large. Everything an enterprise does impacts those three things. So it's not about some damned links in the footer or editing a title tag or two. It's about building your site, your business and your brand in the best way possible from every perspective.
Cough. I'll stop ranting. The short version: Always remind your colleagues how their work on content, infrastructure and merchandising all impact SEO, which impacts the entire business.
What are some of the biggest misconceptions site owners and marketers (both enterprise and small business level) have about SEO?
Answer from Ian Lurie: That it's a tactic. It's not. It's a strategic approach to marketing online.
And, that it involves some kind of magic trick. But we all know this trap.
In an interview you gave in 2012 you said "…becoming so data-driven, we've created the impression that we can measure everything. And you can't." What can and what should we measure when it comes to SEO?
Answer from Ian Lurie: Well, measure everything you can! Traffic from search, conversions, and yes, rankings. But also look at the stuff your audience cares about: Page load time, where folks click on the page, language reading ease, words per page. Everything. Track it over time. Watch what correlates. Test it.
I have to admit, your tactic for stopping plagiarism is pretty ingenious. Have you heard stories about other site owners/bloggers that have followed your example and caught scrappers "in the act?"
Answer from Ian Lurie: I'm afraid that trick wasn't original when I wrote about it, although I might have made it more popular. I don't know of any specific sites that have caught thieves with this technique, but I do know Cracked Magazine has no qualms outing article-stealing morons. I highly recommend them.
If a site owner/blogger finds another site that has clearly plagiarized their content (and didn't invest in your method) what course of action should they take to ensure they are seen as the original author by search spiders and humans alike?
Answer from Ian Lurie: Be sure you have authorship markup set up. I know folks can just steal that, too, but unless they copy everything, including your 'about' page, it's going to be hard to match.
Also, send a note to the guilty site. You can word it fairly strongly. I'll usually say, "You've stolen an article from my site and now it's on your site . You have 24 hours to take it down. If you don't, I will [list actions – usually out them on my blog, contact their web host, start weighing a DMCA takedown]. If the site's human-edited and not scraped, they'll probably respond to protest they had NO IDEA and some mean freelancer did it. Then they'll take it down.
If it's a scraper site, you can't do much, except make sure your site has stronger signals that you published first. You can get folks yelling at the site, but a sudden burst of comments may actually help them rank, where simply copying your article probably won't do much.
Weigh what's the best use of your time: If the scraper isn't ranking, then you've got bigger fish to fry. If it is ranking, and outranking you, then it's time to get serious and look at things like DMCA takedown requests.
Do you think Panda has done a good job of cleaning up the SERPs or is there work that still needs to be done?
Answer from Ian Lurie: Yes 🙂 Panda is a pretty amazing technology upgrade, no matter how much we complain. It did a nice cleanup job, but there's so much more to be done. Until I can rank a site #1 by making it the best information source, there's still work to be done.
What algorithm updates do you hope for or expect to see coming from Google in the future?
Answer from Ian Lurie: I expect to see a crackdown coming on another level of link 'spam.' Stuff that's a lot less obvious is going to get dinged – things like links from legitimate PR sites, or over-optimized anchor text from just a few sources.
I'd like to see an algorithm update that gets rid of blatant spam. I still see far too many top-ranking sites with over-optimized word vomit at the bottom of every page, or godawful stuff like this:
We strive to deliver the best online games experience on the internet, with thousands of free online games for kids, access to free mmorpg games, free online games for girls, online rpg games, fun online flash games, and more. We offer free flash games in many different genres: online shooting games, online puzzle games, online war games, free online car games, free online hidden object games and dozens more. This is the best place on the web to play online games for free… play on … No matter what game style you prefer, we've got it here
What the hell?
There's no denying the importance of content when it comes to SEO. But are all good writers automatically going to be good at SEO? And can you be good at SEO and still be a terrible writer?
Answer from Ian Lurie: No.
Even if you're ignoring content (!!), you still have to communicate with your client. Some of that has to be in writing. If you can't write, you can't do SEO.
Right on Portent's site you say "You may not always like us, but you'll always trust us!" Have you ever had to put your foot down with a client about what they expected you to do for them?
Answer from Ian Lurie: Oh, I do it a lot. I'm going to reveal more than I should here, I bet: I'm tired of having to always be the asshole in the room. It's always me, or one of my team, having to stamp their foot and say You cannot launch the web site like this or This is hurting your business. Just once, I'd like to be able to make a reasonable but far-reaching recommendation and have it followed without drama.
Examples include: Client-side-generated page content, navigation tracking URLs, gigantic canonicalization issues, improper server configuration… You name it.
Everyone expects us to show up with a few title tag edits and go away. They generally freak out if we say, "Your server needs to respond with a 404 for broken links."
What can a website do to avoid being taken in by an SEO snake oil salesman?
Answer from Ian Lurie: It's a lot easier now: If an SEO recommends anything just for rankings improvement, they're doing it wrong. For example: "We should get 500 more links. It'll help you rank higher." "Add 10 words at the bottom of the page for 'search food'." Or my new favorite, "Tweet at least 10x a day with a link back to your site."
The other way to tell: If they won't tell you what they're going to do. If an SEO tells you their method is a secret, don't hire them. Because they probably don't know the secret, either.
*****
This non-paid interview is designed to give the Brick Marketing audience insights and different perspectives of SEO, link building, social media and web marketing. Past expert interviews include: Ann Handley, Eric Ward, Mike Moran, Andy Beal, and Jordan Kasteler to name a few.
If you would like to be interviewed by the Brick Marketing team please contact Brick Marketing here:
https://www.brickmarketing.com/contact
Categorized in: Expert Interviews
Like what you've read? Please share this article