Ways You Could Inadvertently Be Hurting Your SEO Campaign
Written by Nick Stamoulis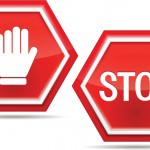 Educated website owners seem to finally be coming around to the reality of what SEO is and what it isn't. They understand what SEO best practices are and have the best of intentions. Yet, we still find that some website owners are making the following errors that could inadvertently be hurting their SEO campaign:
Not building links
There was a period of time when link building got a bad reputation. It was right around when Google released its Penguin algorithm update that targeted websites that had lots of low quality links. However, what people seem to have missed was that Google wasn't saying, "don't build links." They were saying, "don't build spammy, low-quality links that exist purely for SEO reasons." Inbound links remain a top-ranking factor, which is why traditional link building is still an important part of an SEO program. Natural links that are earned by publishing great content remain a top priority, but links from local/industry directories and blog comments still play an important role in building a well-rounded link portfolio.
Disavowing links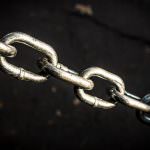 It's great that Google added the disavow feature, but it's caused a lot of headaches and confusion over the years. Essentially, it's an advanced tool that really should only be used when there is a severe issue affecting rank. Every website is going to have some bad links. It's just how the Internet works. And Google knows this. Using the disavow tool when you really don't have to, you might become "trigger happy" and end up disavowing some links that actually are helping you.
Not maintaining your website
Ideally, everything looks great and works well for visitors to your website. But what's going on in the back-end? Everything needs to be clean there, as well. For example, if you're running a CMS like WordPress, it's going to release updates every now and then. And plugins need to be updated, too. Ignoring these updates can make your website more prone to hackers. If you don't have the knowledge yourself, it's advisable to hire a web developer (ideally someone who has SEO knowledge) to maintain the back-end of your website for you.
Not investing in security
A business website is a crucial component of business success today. If your website was to get hacked, how would it affect sales and lead generation and ultimately your bottom line? Consider that and then consider how worthwhile it is to you to invest in an added layer of security by paying for a security monitoring service that will spot abnormalities and fix them before visitors (and the search engines) notice there is an issue. If your website does have a security issue, and Google notices it, it will alert potential visitors to this issue right in the search results and over time it will have an impact on rank.
Outside of basic SEO best practices, these are a few extra things for website owners to be thinking about and be proactive about to get the most out of an SEO campaign.
Categorized in: SEO
Like what you've read? Please share this article