3 Reasons To Hire an SEO Firm Instead of an In-House Employee
Written by Brick Marketing
When you do finally get the green light to really ramp up your SEO program you have one of two options; you can either hire an SEO firm to manage and guide your campaign, or you can pull it all in-house and hire a new SEO manager. There are pros and cons to both options, but here are three reasons why an SEO firm might be the better choice.
You're getting a team of support.
When you start working with an SEO firm, chances are you are assigned an account manager. They are the one you interact with on a daily basis; they answer your emails, conference call in during your marketing meetings, train your team,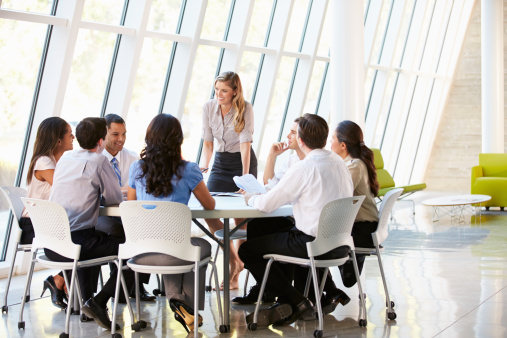 and execute your campaigns. But unless you are working with a one-person SEO consulting agency, that account manager is not working alone! They have a boss, coworkers, and assistants they can turn to when they need help executing your campaign, so unlike when you hire an in-house employee, there are actually multiple sets of hands working on your account at all times. An SEO firm could easily bring 20+ years of combined experience to your SEO campaign. They've seen it all, done it all, and know exactly how things have changed in the last few years.
They are paying for the advanced tools.
Every SEO firm has their favorite SEO tools. Here at Brick Marketing we use Moz for a lot of things, from high-level onsite SEO evaluations and recommendations, competitive link analysis, finding link opportunities, and more. It's a great, all-inclusive tool that makes our lives a lot easier and helps cut down on some of the manual aspects of SEO. It doesn't replace an actual SEO expert, but it certainly makes our jobs a little easier! But like most great tools, Moz doesn't come cheap. When you hire an SEO firm your SEO campaign gets to benefit from the tools they love to use without you actually having to pay for it! Consider that an added benefit of your retainer cost.
And if you ever have any questions about what kind of tools you should bring in-house so your whole team has access to it, not just your SEO firm, they can recommend the best ones in the market because chances are they've tested them all! For instance, we recently switched from HootSuite to SproutSocial for our social media management because we feel the reporting tools and customer service of SproutSocial are out of this world. We're happy to tell clients what tools we use so they know what their options are.
Your marketing staff has more time to worry about other things.
Even larger companies have a hard time opening up a new full-time position, and usually an in-house SEO manager is not at the top of the priority list. That means your marketing team is usually running lean and everyone is wearing multiple hats. When you hire an SEO firm you take one huge thing off of their to-do list, giving them more time to worry about and focus on other things. Your SEO firm should have your back, keeping an eye on your site, your link profile, your content creation calendar, even your social media, making sure everything you do online is working to help build your organic presence and keep you on the right side of Google! A good SEO firm is really an extension of your marketing team, and chances are they can do more for your brand than you even realize at first!
Categorized in: SEO
Like what you've read? Please share this article