Seek a Variety of Guest Author Opportunities
Written by Nick Stamoulis
If you want to succeed with SEO today it's necessary to be publishing quality content on behalf of your business on a regular basis. Optimized content is what appears on the search engine results page for related keyword searches and what will get shared across the web as a reference within content created by others and in social media. The top priority is to publish informational blog posts on your own website so that when the content is linked to, it is delivering traffic directly to your site. However, in order to be successful with SEO it's also recommended to look for additional outlets to share content. This could be in the form of guest blog posts, white papers, press releases, etc. This will help to improve your inbound link portfolio if you are able to get a link in the "about" or "author bio" section and will help to improve your visibility and generate traffic from target audience members.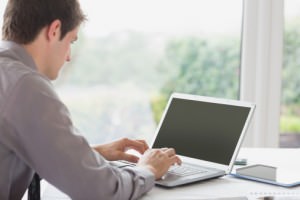 When it comes to guest posting opportunities, it's important to seek out a variety of websites that accept guest submissions. The search engines like to see a diverse inbound link portfolio. It shows that you are marketing your website in different ways. Of course, the sites that you contribute content to should be related in some way to the products or services that you offer but it doesn't need to be a direct correlation as long as the content is relevant in some way. This will also provide an opportunity to be seen by a much wider audience. If you are only submitting guest content to a handful of sites, it means that the same people are seeing for the most part your content over and over again. While this is OK in that it is establishing brand credibility, it's always good to get new eyes on what you have to offer.
Even though guest posting is highly recommended, there is always an element of risk involved too, which is why it's important to be proactive and post on a variety of sites. You essentially have no control over the sites where you contribute content. They might say that they will post your submission on a certain day, but they might not. They could at any time decide to change their guest posting guidelines and remove links from the post that were helping your SEO and delivering traffic back to your site. They could even decide to shut down the site entirely if they run into budget issues or decide to pursue something different. Basically, you never know what's going to happen to a site that you don't own. If you put all of your eggs in one basket (or a few baskets), and something like this happens you will be in trouble. By submitting content to more than a handful of sites you are less likely to lose all of your hard work.
There are many variables at play that are completely out of your control when it comes to guest submissions, which is why it's recommended to always keep your eye out for new opportunities.
Categorized in: Content Marketing
Like what you've read? Please share this article