No SEO Firm Can Guarantee Organic Results
Written by Brick Marketing
A few weeks ago we were having a call with a new client about getting their SEO up and running and one thing their Director of Sales kept hitting us for was a number; what kind of organic success could their site expect within our 6 month contract? Obviously sales guys live and die by numbers, so it's not all that surprising to have one hitting hard for a deliverable. But what we kept reiterating is that we simply couldn't give him a hard and fast number. There are too many variables at play; competition level of the industry, existing SEO "value" of the site, past link building activities, awareness of the brand, and more.
"Well, what does your average client see? I'm not going to hold you to that number, but I just want some idea of what we might see."
"How about this," I said. "We'll promise you somewhere between an 8% and a 345% increase in organic traffic. That's the lowest and the highest our clients have seen in a year."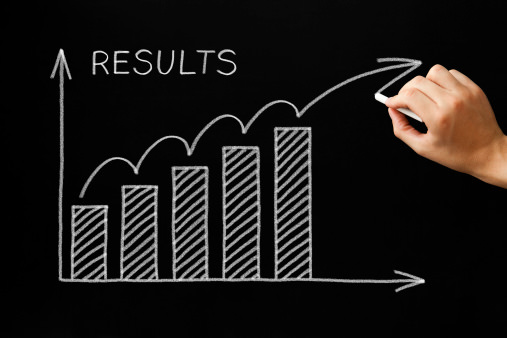 Everyone laughed and I think our point was made and received, but it brought up a very good lesson that site owners just beginning their SEO process need to know—no SEO firm can guarantee SEO results and anyone that does is either A) saying whatever it takes to close the deal or B) is going to use some black hat SEO tactics to hit those numbers, but those same tactics will come back to haunt you in the end. Google flat out says it in the Webmaster Tools Guidelines:
No one can guarantee a #1 ranking on Google.
Beware of SEOs that claim to guarantee rankings, allege a "special relationship" with Google, or advertise a "priority submit" to Google. There is no priority submit for Google. In fact, the only way to submit a site to Google directly is through our Add URL page or by submitting a Sitemap and you can do this yourself at no cost whatsoever.
…Google never sells better ranking in our search results, several other search engines combine pay-per-click or pay-for-inclusion results with their regular web search results. Some SEOs will promise to rank you highly in search engines, but place you in the advertising section rather than in the search results.
A good SEO firm can look at your existing website and be confident that their expertise and work will have some positive impact on your organic presence, but just how big or small that organic success will be no one can say for sure. For instance, Google doesn't crawl your website every day, so even though you make and publish a laundry list of changes today and you and your human visitors can see those changes, Google might not notice them for several days or even several weeks, depending on the crawl rate of your site. Until Google notices and accounts for those changes your organic presence can't change at all. The same factor holds true for content creation. Blog posts are wildly useful from an SEO perspective, but until Google finds and indexes those posts they can't send any organic traffic to your site.
The time delay of Google, among many other factors out of our control, are why no SEO firm can guarantee your organic results!
Categorized in: SEO
Like what you've read? Please share this article