Can't Google Just Not Count Those Bad Links?
Written by Brick Marketing
In the last few years Brick Marketing has helped several websites diagnose and work through their manual or algorithmic penalties. If you have never had to deal with a Google penalty consider yourself lucky! It's an absolutely miserable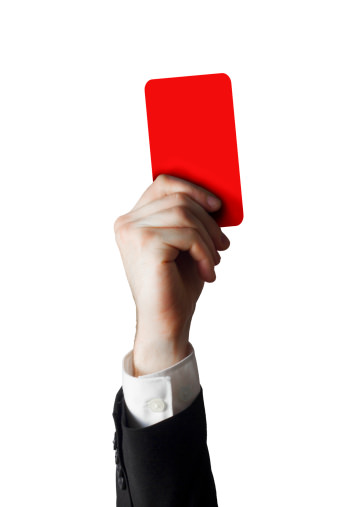 experience even when you do know exactly what went wrong. It's twice as bad when you're not certain and taking wild shots in the dark in hopes of recovery. One client (before they worked with us) spent two years trying to get a Penguin penalty lifted and it cost them millions of dollars in revenue in the interim. And while they admit they did some less than perfectly white hat things, only 500 of their fifteen thousand links or so were questionable, so where they hit so hard?
I understand that Google is trying to curtail spammers and by penalizing websites that used shortcuts to artificially boost their SEO value they are hoping to keep other site owners from trying the same thing. But in my opinion they've taken the penalty process too far and sites that shouldn't really be hit, or hit as hard anyway, are suffering unfairly. Instead of penalizing websites that have less than stellar link profiles, why can't Google just not count those links? If Google has the ability to crawl and rate your link profile anyway, can't they just draw a line in the proverbial sand and any links that fall below that line are treated as non-existent?
For instance, let's say a website had 1,000 links and 268 of them were irrelevant, came from spam blogs or blog networks, site-wide links, etc. All of those link schemes shouldn't help your website do better organically, but why can't Google just treat that website as if their link profile was only 732 links large and rank it accordingly? People would eventually stop wasting their time on those link scheme tactics because they wouldn't work.
If Google just stopped counting those bad links as links, as opposed to penalizing sites for having them, Google would actually be making for a better web and much less paranoid site owners. I've spoken with many site owners who are so afraid of building the wrong kind of link they won't build any at all! This keeps them for being successful in the long run almost as much as building the wrong links would. If you second-guess every single link you might build it's hard to get any real momentum going.
It's also important to remember that you can't control who links to you, and that means I could be unfairly penalized for links I had no hand in making! Even Brick Marketing has had to deal with junk links that we didn't ask for, don't want, and are worried Google might penalize us for. For instance, we used to syndicate our content on a B2B marketing site. It was a great source of traffic for us and helped build the Brick Marketing brand. But then we found that other scrapper sites were auto-posting all the content from that site, so overnight we had hundreds of links from junk sites that we didn't create, didn't want, and couldn't get rid of. Is Google going to penalize us for that? Are we going to get in trouble for creating good content that someone else steals? Instead, why can't Google just recognize those links are junk and treat them as if they didn't exist?
Categorized in: Search Engines
Like what you've read? Please share this article