Is Your Website Mobile Friendly Enough for Google?
Written by Nick Stamoulis
In a rare turn of events, Google announced way back in February that a major algorithm update was coming. Considering Google almost NEVER warns site owners ahead of time, and often doesn't even officially confirm an update until several days of panic have passed, giving site owners essentially two months warning shows just impactful Google thought this mobile algorithm update would be; At the time, Google's official statement was.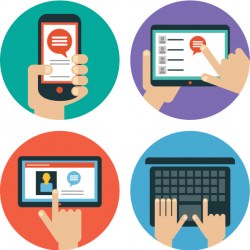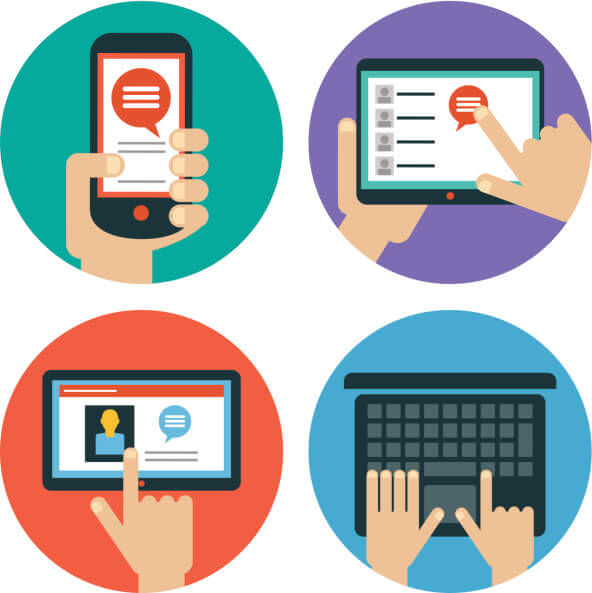 Starting April 21, we will be expanding our use of mobile-friendliness as a ranking signal. This change will affect mobile searches in all languages worldwide and will have a significant impact in our search results. Consequently, users will find it easier to get relevant, high quality search results that are optimized for their devices.
Basically, if your site wasn't mobile friendly it wasn't going to do well in mobile search. Plain and simple, But why does Google care so much about mobile?
The next time you are in your Google Analytics account take a lot at what devices visitors are coming to your site through. If you opened up the data range to the last 3 years chances are mobile has been growing steadily overtime. Desktop is still probably the leading device, but mobile and tablet traffic is only getting bigger. That's why Google cares about making mobile-friendly search results; their users (your visitors) are flocking to mobile search in droves. In many cases, our phones are equally as powerful as our desktops and since we carry our mobile phones everywhere we go it's not surprising to see search volume growing. We look for restaurants nearby when out driving, fact-check our friends mid-conversation, and search for recipes at the grocery store, price-check electronics and so much more. If you have an Android phone you automatically use Google every time you search, which is only driving the mobile search traffic up. Take a look at your search history and you'll see just how varied your behavior is—we look for everything on our phones!
At the end of the day Google cares about their searchers, not your website. They want to present a clean and mobile-friendly SERP for mobile users so that mobile users keep searching with Google. If you website delivers the kind of mobile experience Google wants for their users than you'll ultimately reap the benefits of this update. If not, chances are sooner or later your SEO will take a hit (at least in terms of mobile traffic). Depending on your website and industry mobile traffic might only account for 10% of your overall traffic. But it could very easily account for 60% one day, so why not make certain your website is ready for every visitor that lands on your site, regardless of how they got there?
On April 21st the mobile-friendliness update officially went live. In their official Webmaster Central blog post, Google states.
We're boosting the ranking of mobile-friendly pages on mobile search results. Now searchers can more easily find high-quality and relevant results where text is readable without tapping or zooming, tap targets are spaced appropriately, and the page avoids unplayable content or horizontal scrolling.
This update:
Affects only search rankings on mobile devices
Affects search results in all languages globally 
Applies to individual pages, not entire websites
 Hopefully your site was mobile-friendly long before this update went live, but if for some reason pieces of your site weren't up-to-snuff it doesn't automatically mean your website will fall out of the SERPs, provided everything else you do with your SEO is up to par.
While the mobile-friendly change is important, we still use a variety of signals to rank search results. The intent of the search query is still a very strong signal — so even if a page with high quality content is not mobile-friendly, it could still rank high if it has great content for the query. 
However, given the fact that Google warned site owners well in advance, and the increasing amount of search done on mobile, it's safe to assume that having a mobile-friendly site is only going to be more important, both for your SEO and your overall business, in the long run. If you haven't bothered to make your site mobile-friendly by now than you definitely want to put that on the top of your to-do list and get it done as soon as possible. Even if your SEO is never affected, think how much better of a user experience you'll create for your potential customers with a mobile-friendly site. We live in a mobile world, so you might as well get ready for it!
Categorized in: Search Engine Optimization (SEO)
LIKE AND SHARE THIS ARTICLE:
READ OTHER DIGITAL MARKETING RELATED ARTICLES FROM THE BRICK MARKETING BLOG: