Another One Bites the Dust as Google Kills Authorship
Written by Brick Marketing
John Mueller, Webmaster Trends Analyst at Google, announced last week that Google will be discontinuing its support for authorship in search results. Back in June, author photos were dropped from search results, supposedly to help reduce clutter and create a "better mobile experience and a more consistent design across devices." This latest announcement for authorship means that the rel=author markup will no longer be tracked on websites.
We've gotten lots of useful feedback from all kinds of webmasters and users, and we've tweaked, updated, and honed recognition and displaying of authorship information. Unfortunately, we've also observed that this information isn't as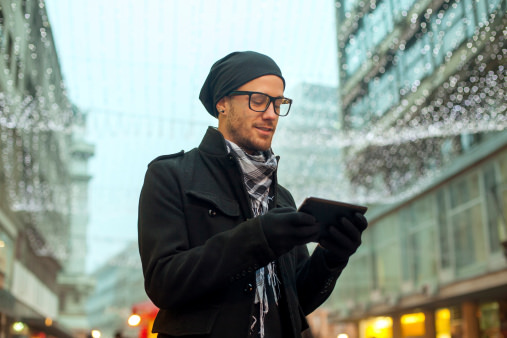 useful to our users as we'd hoped, and can even distract from those results. With this in mind, we've made the difficult decision to stop showing authorship in search results. 
Google started pushing authorship 3 years ago, just before they launched Google+. The goal seemed to be to reward sites that were creating quality content and publishing that content under a real human being's name. By building up the authority of these writers Google was hoping to promote above-the-board content and social media marketing (you're less likely to "cheat" if your name and face are out there), and keep scrapper sites from artificially benefitting from content they didn't create. So why did Google decide to kill authorship, something they spent 3 years pushing on site owners?
According to SearchEngineLand.com
…Participation in authorship markup was spotty at best, and almost non-existent in many verticals. Even when sites attempted to participate, they often did it incorrectly. In addition, most non-tech-savvy site owners or authors felt the markup and linking were too complex, and so were unlikely to try to implement it
… Google's attempts at auto-attribution of authors led to many well-publicized cases of mis-attribution, such as Truman Capote being shown as the author of a New York Times article 28 years after his death.
It sounds like authorship, much to the chagrin of Google, was something most people outside of the SEO and internet marketing industry didn't care, or even really know, about. If no one is adopting the rel="author" tag than how can it be used to clean up and improve the search results? On top of that, one marketing professional actually found a glitch that enabled users to steal authorship from someone else, getting credit for content they hadn't actually written. It makes me wonder if this glitch was actually exploited by scammer and spammers and made authorship into a black hat SEO tool without anyone even realizing it!
Although the authorship schema is no longer used to identify a post's author in search results, Mueller says there's no need to be in a rush to remove it from your code. "We're no longer using it for authorship, we treat it like any other markup on your pages. Leaving it is fine, it won't cause problems (and perhaps your users appreciate being able to find out more about you through your profile too)," he said.
Categorized in: Search Engines
Like what you've read? Please share this article