Use Google Analytics and Google Webmaster Tools Together
Written by Danielle Bachini
Every business needs to have a website today. That's obvious. While there are still some stragglers, most companies have at least a very basic website. However, the number of business website owners that don't have any sort of Analytics set up on the site is shocking. If you have a website, don't you want to know how it's performing?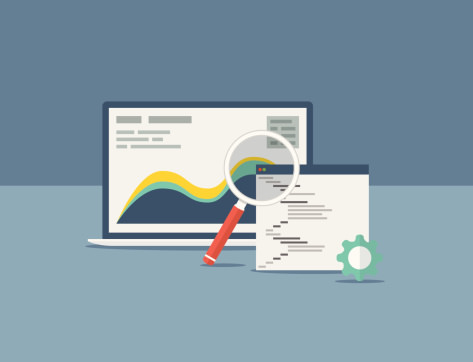 Google Analytics is the industry standard for a few reasons. First, it's a Google product. Say what you will about Google but there's no denying that they own the search market and likely will for a long time to come. If the majority of searches are being conducted on Google, don't you want access to the information they have? Second, Google Analytics is free. Yes, free! Website owners can find a wealth of information including the number of website visitors in a specific timeframe, traffic sources, and more by adding Google Analytics tracking code to their website.
Google Analytics should be checked on a regular basis to make sure that nothing is amiss, but it's not the only place that website owners should be looking. Let's not forget about Google Webmaster Tools.
Google Webmaster Tools offers the technical information on how Google is viewing a site. Often, a website owner will check Webmaster Tools when they see that something looks "off" in Analytics. This is a backwards approach. Don't wait to see a traffic dip and then check Webmaster Tools to see what could have happened. Webmaster Tools should be actively monitored on a regular basis.
We all like to complain about how Google isn't transparent enough, but Google Webmaster Tools is one place where Google will communicate with website owners and share information regarding what the Google bot finds when it crawls. When you first sign in to your account you'll see a list of the sites that you manage. Hopefully you'll see a note that says "No new messages or recent critical issues." If Google has a new message for you it will be displayed here. However, if you don't have any new messages that doesn't mean that you should just sign out and carry on with your day. It's worth poking around and spending a few minutes checking in on what's going on with your site.
There are a few key spots within Webmaster Tools that should be checked every time you sign in. First, "crawl errors". Crawl errors can ruin the usability of the site. 301 re-direct all pages with errors to pages that are most closely related to the content that was on those pages. Second, "links to your site". There is no way to control that links to us. Every site is bound to have some crummy links here and there, and Google will ignore just a handful, but it's when they start to increase that Google takes note. Contact webmasters of these sites to get the links removed and if all else fails, use the Google disavow tool to tell Google to ignore them. The extent to which Google pays attention to a disavow list is unclear, but it at least shows initiative. Third, "manual actions", A manual penalty is different than an algorithmic penalty and occurs when it is determined that your site isn't following the Google Webmaster Guidelines. It's in your best interest to fix the issues ASAP and submit a reconsideration request. Fourth, "security issues", Google will notify you if you've been hacked. Another place to keep an eye on is the keywords that generated impressions and clicks. If any of the keywords aren't related to your website content, that's another good indicator that you've been hacked and need to work on cleaning up the site.
There's no need to become obsessive and check Google Analytics and Google Webmaster Tools daily (unless you're experiencing issues), but it's worthwhile to check in regularly to nip an issue in the bud before it gets out of hand.
Categorized in: SEO
Like what you've read? Please share this article