Define the Goals of Social Media Marketing to Find ROI
Written by Nick Stamoulis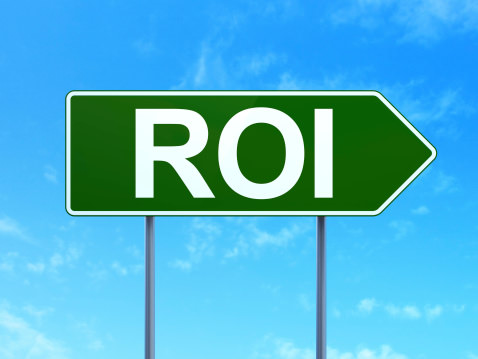 Proving social media ROI is still a little complicated for most site owners and marketers. For the most part, one tweet does not automatically equal one sale and companies looking for one-to-one metrics to show ROI are often disappointed. Yes, there are numbers that show how Pinterest activity turns into sales in the grand scheme of things, but most companies are still looking for the right way to accurately measure the effect of their social media campaigns.
To me, one of the reasons it is so hard to find social media ROI is because social media marketing can be used for so many different things—sales, customer service, market research, community outreach, and more. The goals of your social media campaign directly impact the kind of ROI you should be trying to define.
Tying social media marketing to ROI is all about defining the goals of social marketing. Does the business need to reach a specific local or otherwise targeted audience? Is social media being used for customer service? What about real time market research? Each of these options has a different sets of goals, and defining them leads to what metrics will be the most meaningful to the business owner.
For instance, if the goal of social marketing is to develop a highly focused target audience, then business owners need to break down their overall number of fans/followers by location or topic affinity, and track what kinds of social media posts drive that audience to specific landing pages on their website. Metrics to pay attention to if the goal is customer service, are response time, amount of customer questions addressed via social over time, customer sentiment regarding service via social, and reduction in customer service call volume over time. Social media is such a flexible communication tool, that its use must be well defined in order to determine real ROI.
For instance, here at Brick Marketing we don't use social media as a sales tool; it's really about promoting our content and driving traffic back to our site. Other companies, like an airline for example, might rely heavily on social media to communicate with passengers about the status of their flights, help them locate lost luggage, rebook missed flights, and other customer service issues. A food truck might rely on social media to let diners know where they are serving lunch, what the specials of the day are, and so forth. Simply put, social media marketing ROI is directly impacted by how you use it!
Before you can start looking to measure your social media ROI be sure you know exactly what your goals are. Depending on how your company uses social media, the primary goal may not be to generate revenue. In that case, your ROI wouldn't be measured in dollars and cents. As Michelle mentioned, you might care more about response times or number of customers replied to in a given time period. For those companies, dollars and cents might be a secondary goal and not the best way to measure social media ROI.
Categorized in: Social Media
Like what you've read? Please share this article