Another Reason to Not Focus on Search Engine Rankings
Written by Nick Stamoulis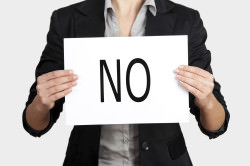 What is the sign of a good SEO program? Any legitimate SEO professional will tell you that it's a steady growth in organic search traffic over time from target audience members. What a legitimate SEO professional will not tell you is that it's all about rank. Ranking-focused SEO is long gone. This is because rank fluctuates based on so many factors. Rank varies based on location, search history, personalization, algorithm updates, and competitor factors – all of which are out of a website owner's control.
And here's another reason to not focus on rank. Ranking #1 might not even mean that you're at the top of the search results page! Have you noticed that when you type a question into the search box or speak a search into your mobile device, Google will answer the question for you right on the search results page? Depending on how much information you need, you might not even have to click on a link. Here's an example (yes, we're a Boston based SEO firm):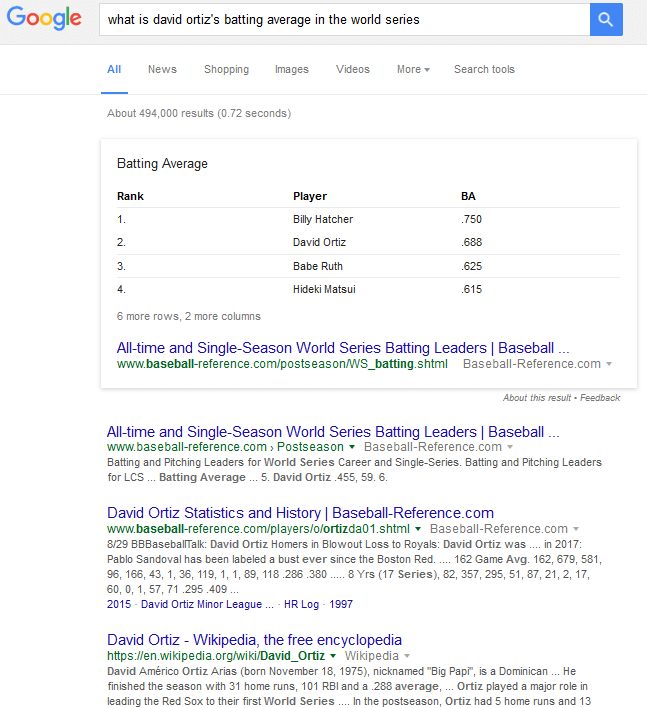 The answer that Google provides at the very top of the search results page is called a featured snippet. According to Google, "this featured snippet block includes a summary of the answer, extracted from a webpage, plus a link to the page, the page title and URL." Learn more about featured snippets here.
In the above example, you can see that the featured snippet is being pulled from the top search result. However, that's not always the case. Check out this example: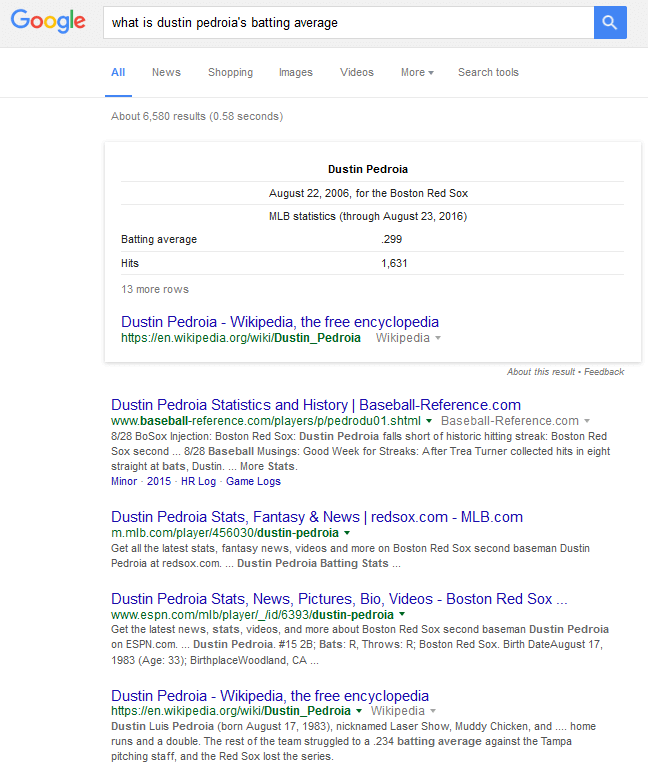 The featured snippet is being pulled from a Wikipedia page, which at the time of this search was showing up in the number 4 position. Even though it's not ranking #1, it's showing up at the top and potentially generating more traffic than the page that is in the #1 position because of it.
So what does this mean for your SEO campaign? First, stop focusing so much on rank (we know you still do this). And second, if you aren't doing so already, it's time to kick that content strategy into high gear and focus on posting high-quality content on your website that answers common questions about your product/service/industry, improving the chances that your site will appear in the featured snippets section. Spend some time brainstorming the questions that people may have and enter them into the search box. What is Google serving as the featured snippet (if there is one)? Can you answer this question better than the site that is there currently? While it's not realistic to think you'll capture the featured snippet space for every industry related question (especially in a competitive market or if your competition is Wikipedia), it's a worthwhile strategy to focus on some very niche questions/content in an effort to capture the top of that search engine result space.
Categorized in: Search Engine Optimization (SEO)
Like what you've read? Please share this article