Increase Your Chances of Showing up in the Facebook News Feed
Written by Danielle Bachini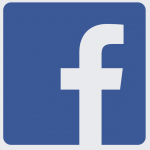 It seems like it should be straightforward. Someone finds your business on Facebook, hits "Like" and then your content appears in their News Feed. After all, by hitting the "Like" button a user is willingly opting in to see your posts. Unfortunately, it's not as easy as it seems. See, Facebook has this thing called "EdgeRank" which is its algorithm for determining what shows up in a user's feed. "Liking" a Page or being friends with someone doesn't mean that you will see every post that those Pages or people share.
In fact, if you sign in with a Page manager account and look at your Page, you can see how many people saw each post. It's usually an astonishingly small percentage of the total number of Followers that the Page has! Essentially Facebook is deciding what people should see. It doesn't seem fair, but it's the way it is and since people spend the majority of their time on Facebook interacting with the News Feed (and rarely actually click over to visit an actual page) businesses need to develop a strategy in order to increase the chances that their content will show up in the News Feed.
Here are 3 ways to increase the chances of appearing in the Facebook News Feed:
Post often
The more you post, the better the chances are that your content will be seen by at least some of your followers. It's even better if the followers that do see it interact with it in some way by liking, commenting, and sharing. When a post generates engagement, Facebook is more likely to show it to other followers. Which brings me to the next point…
Encourage engagement
Include call to actions in your posts that encourage people to like, comment, and share. Come right out and ask or tell your followers what you want them to do. It's believed that comments hold more weight than likes in the EdgeRank algorithm, so ask followers questions that prompt a quick and easy response, even a one word response can be best. Stick with questions that can be answered with yes/no or true/false or ask followers to fill in the blank. Remember, social media is meant for browsing and quick interactions. If extra motivation is needed to get your followers to interact, you can promote a contest of some sort. For example, everyone that comments or shares the post is entered to win something. This typically works best for B2Cs. B2Bs are more likely to share when the content is valuable and they want to share it with their connections.
Pay Facebook
Facebook utilizes the EdgeRank algorithm to prevent the News Feed from becoming too cluttered, but it's also a way for them to fill their pockets. Facebook needs to make money somehow, right? Facebook offers the ability to "boost" a post (for a fee), which increases the likelihood that your followers will see the post in their News Feeds. This post will be labeled as "Sponsored" and only Pages with 50+ followers can boost a post.
Categorized in: Social Media
Like what you've read? Please share this article