Facebook Is Still King of the Social Jungle
Written by Nick Stamoulis
A lot of people are experiencing Facebook burnout. The social giant has been around for nearly ten years and has undergone major transformations in that time. What started out a social connection site for Harvard students has morphed into the largest social network in the world! For better or worse, it is the cornerstone for most of our online lives. With billions of users spending hours a day on Facebook, it's no surprise that companies have tried every which way they can think of to turn Facebook into a lead/revenue generating source. And you can bet Facebook is willing to take every dollar that advertisers are willing to spend!
But even if younger users are leaving Facebook, a recent study by Marketing Land and BuzzSumo found that Facebook is still king of the social jungle…and not by a little. The study looked at the 1 million most-shared articles on social media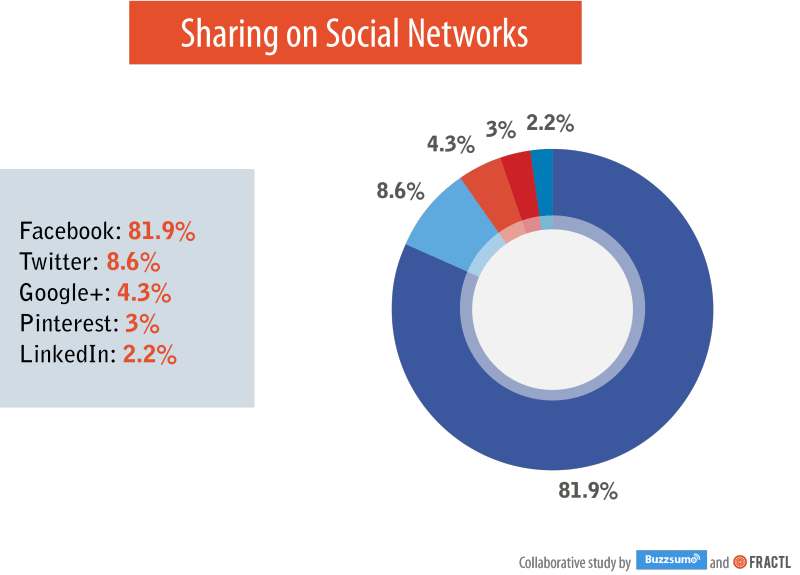 during the first half of 2014. Specifically, they looked at the top 190 publishers (sites like BuzzFeed, Masahble, the Huffington Post, Upworthy, and more) and the number of shares those sites generated.
According to the study, "The 1 million articles in our study generated more than 2.6 billion shares combined on Facebook, Google+, LinkedIn, Pinterest and Twitter. Facebook, arguably the largest of the networks, did secure 81.9% of all the shares in this study – more than four times that of all the other networks combined."
What makes Facebook such a social force to be reckoned with? First off, it is the largest social network around. With 128 million daily users in the US alone, there are simply more people around to share a publisher's content. And Facebook users are happy to spend 40 minutes a day checking a Facebook feed, giving publishers more time to connect with and entice those users to share. Another factor contributing to Facebook's success is that both B2B and B2C companies use it. Unlike LinkedIn, which is very much a B2B networking site and Pinterest, which caters to B2C companies that are visually powerful (like food, fashion, design, and clothing), Facebook covers all the bases and reaches a very broad audience. Every time of content can be promoted to reach the right audience, giving it a better chance of being seen and shared.
However, just because Facebook had the most shares, it also had the most negative stories floating around. "With 47% negative stories shared, the largest social network – Facebook – also turned out to have the most negative sentiment profile. This trend was even more striking when we removed articles from dominant publishers BuzzFeed, ViralNova, and Upworthy from the dataset; in that analysis, stories shared on Facebook appeared to be 57% negative." I think that's an interesting thing to keep in mind when sharing on Facebook. I don't think companies want to necessarily promote negative content, but it's worth noting that stories with negative sentiments seem to get more attention on the social giant.
Categorized in: Social Media
Like what you've read? Please share this article