Re-Visit Existing Blog Posts When Starting SEO
Written by Danielle Bachini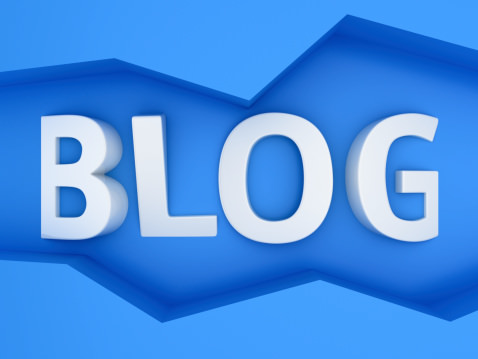 In many cases, a company doesn't set up a blog on their website until it gets started with an SEO campaign. Until the company understands the importance of content and how an active blog can correlate with SEO success, blogging isn't often part of the equation mostly because there is only so much time in the day. However, sometimes clients with no prior SEO experience do come to us with an existing blog.
Even if the existing blog isn't as active as it should be, the existing blog posts can still have an impact on SEO, even if they came before the company "knew what it was doing" in regards to SEO. In this situation, it's recommended to re-visit these existing posts as part of the new SEO campaign and make edits and improvements as needed. Since these posts have had the time to age, they have an advantage over brand new posts.
Here are 4 items to review when re-visiting existing blog posts:
Keywords
Keywords are the cornerstone of SEO. In order for a page of content to appear, that page must include keywords or keyword phrases that match the intent of the person searching. If existing blog posts were written without thinking about keyword usage, it's worthwhile to review the content with an "SEO eye" and see if keywords can fit into the content naturally. On the opposite end of the spectrum, keywords might need to be removed. This doesn't happen too often, luckily, but sometimes website owners stuff keywords in there because they mistakenly think that's what SEO is all about. On the contrary, that kind of activity will actually get you into trouble.
Substance
The search engines want to rank content that will be beneficial to users. The search engines need enough substance in each blog post to understand what it's about and know that they aren't sending users to a low quality page. Blog post content shouldn't be thin. Thin content can negatively impact the overall ranking of a website. If some pages can be considered thin, those pages should be expanded upon or removed and merged with other content (and a 301 redirect should be put into place). Another option is to add "noindex" tags to the robots.txt files of pages that are thin, but necessary from a business perspective.
Meta information
Like all other pages on a business website, a blog post should include an optimized title and description that meet SEO best practice criteria. The title should be no longer than 70 characters and the description should be no longer than 150 characters (including spaces). Using a CMS like WordPress makes this extremely easy to add and update using an SEO plug in like Yoast.
Alt tags
The search engines can read text but they don't "see" multimedia. The text is what tells the search spiders what the file (image, video, audio, PDF) is about. It's another opportunity to incorporate keywords.
Categorized in: SEO
Like what you've read? Please share this article