How Your Email Newsletter Can Help SEO
Written by Nick Stamoulis
An email newsletter is an important component of an online marketing campaign. Sending out a newsletter on a regular basis is a great way to communicate with target audience members and stay top of mind. But did you also know that your email newsletter could indirectly help your SEO? That is, if you set up your newsletter properly.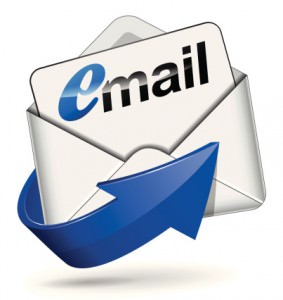 Think about what should be included in your newsletter. Contact information and links to social media profiles are a given. But what really keeps people interested in your newsletter is the information that you include. Yes, it's obviously the place to be sharing company news and information on products and services, especially if they are new. But an email newsletter is also a great place to be sharing informational content about your industry so that you can be viewed as a thought leader. And where else should you be sharing this informational content? On your blog! Instead of copying and pasting a blog post (or even a condensed version) into an email newsletter, the better option is to include a quick synopsis of the blog post and then link over to it directly from the newsletter.
What's the benefit of taking this approach? First, you are getting people to click over to your site where they are one step closer to a conversion. They are closer to making a purchase, filling out a lead form, downloading a whitepaper, etc. They also might spend some time clicking around the site to learn more. Remember, your business website should be viewed as the hub of all online marketing activities. The goal is to get a visitor to visit your site.
The second benefit to taking this approach is that it can indirectly help your SEO. If someone clicks over a blog post on your website from an email newsletter, that's not going to help your SEO. But what CAN help your SEO is if someone sees the blog post and then decides to share it in some way. Maybe they share it in social media, which helps to boost social signals. Or maybe they link to it on their own web property- that's a natural link that is the best kind of link for SEO! If the information was only included in the email newsletter that link opportunity would have been missed.
Of course, in order to get any benefit (SEO or otherwise) out of your email newsletter, the content must be enticing and speak to recipients. An email newsletter distribution list should be opt-in. Buying email lists and essentially spamming people is a good way to get your account cancelled by your email-marketing partner. Once you organically build up your email distribution list, it's important to segment it as much as possible and send information that is most relevant to the recipient. For example, if your product serves different verticals, you might want to segment the list by people interested in each vertical and send out information that specifically caters to them.
People sign up for an email newsletter to receive information that they find interesting and informative. But remember, as the business providing this free information you should be getting something out of the deal as well. Set up your newsletter so that it can potentially result in natural links back to your website to help boost your SEO efforts.
Categorized in: SEO
Like what you've read? Please share this article