Interview with Online Marketing Expert Derek Edmond
Written by Nick Stamoulis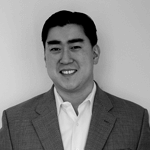 Recently I had the chance to interview Derek Edmond. Derek is a Managing Partner of KoMarketing Associates where he focuses on developing online marketing strategies – search engine optimization, search engine marketing, and social media – for clients. Derek has presented to audiences for Business Wire and Microsoft, has been a guest lecturer at Bentley College and is active in a range of New England communities supporting online marketing so he I and work in the same neck of the woods! It's always great to talk with other Boston-area marketing professionals and hear about the great work they are doing. Derek also maintains a personal blog on search engine marketing, social media and the Cape Cod community at Cape Cod SEO.
Thanks so much to Derek Edmond for spending the time to answer all of my questions!
Question: In a recent article on Search Engine Land, you mentioned that "While broad search engine trends are important, it is equally important to evaluate the specific search engine referral sources, as well." How deep should a B2B website dig into their Google Analytics when looking for trends? Could they ever dig too deep?
Answer from Derek Edmond: We tend to keep several important keyword "themes" in review (competitive keywords and related phrases), branded and non-branded. For large sites, it can certainly become too complex to catch every avenue of opportunity, but if you're keeping track of the referral traffic for core keyword themes, a solid foundation should be able to be met.
Question: How can a B2B website overcome the growing amount of "Not Provided" data in their Google Analytics account to really understand what is going on? How can they fill in the data gaps?
Answer from Derek Edmond: Pay attention to landing pages "not provided" search referrals land on and the additional keywords that send traffic to those landing pages. Cross reference that with data pre-encrypted search as well. The quality of the content SEO's recommend and create is becoming even more important for benchmarking performance.
Question: How do you feel about producing ranking reports for your clients?
Answer from Derek Edmond: I understand the client desire for a ranking report but they are a very poor way to measure the overall performance of an SEO project. It's next to impossible to get a completely unbiased result (IE, not impacted by localization, personalization, etc). Keyword visibility is important but needs to be evaluated with a host of other factors such as lead generation, landing page performance, breadth of keyword referrals, etc.
Question: How can you evaluate which long-tail keywords hold the most potential for your site?
Answer from Derek Edmond: Conversion metrics are the most important factor. What long-tail keywords generated form submissions, triggered events, etc? In addition to traditional conversion metrics, consider page views, bounce rates, exit rates, as well. Finally, tie long-tail keyword data to customer reporting metrics to determine whether long-tail keywords trigger views to key content marketing assets and page information more closely aligned with the sales funnel.
Question: How should a site balance their SEO, link building and content marketing efforts across broad, long-tail and mid-range keywords so they do well in both the short and long term? Which keywords should get more attention?
Answer from Derek Edmond: I wish there was a set recipe for success but it just depends on the industry, competitive landscape, and organization's own strengths and weaknesses. Unfortunately there is no "one size fits all" solution!
Question: "But my business is boring. No one wants to read what I have to say!"—what do you say to that B2B site owner?
Answer from Derek Edmond: "Then why are you in this business???" In all seriousness, B2B SEO's must help their marketing teams to understand the target prospect (buyer) better. There is a market for the solution and it's rare people faced with a problem the B2B organization's solution solves find it "boring". What are your buyer's pain points? How does your solution(s) solve buyer problems? Developing buyer personas can be a great way of doing this.
Question: How much content is "enough" to be successful?
Answer from Derek Edmond: Sadly there is no universal right answer for this either. We take a look at an industry, competition, etc and make assessments from there. The key is ongoing analysis (internal and external) and the understanding that flexibility in either production expectations or goals need to be considered over the long haul.
Question: What kind of content marketing assets (company blog, videos, white papers, etc.) do you feel are the most valuable for B2Bs?
Answer from Derek Edmond: All of the above. At a high level, think about what your organizations strengths and
weaknesses are and go from there. Just because people are touting the value of video content shouldn't mean the marketer should scrap a highly effective white paper lead generation strategy. Most B2B buying cycles involve several decision makers and influencers, how do you decide which buyer persona to concentrate on with your SEO and content marketing efforts?
It's a coordinated effort between client and vendor and a look at past performance of content assets and sales input.
Question: What tools/resources do you use to keep track of ideas for your own content marketing efforts?
Answer from Derek Edmond: I have to confess that this is a component of content marketing our organization as a whole needs to get better with. I personally use everything from bookmarks to Twitter favorites to email drafts to save ideas, links of interest, and resources.
A few tools are emerging more often than not however:
1. Evernote is a great, easy to use note taking solution, which I always have open during client meetings and review discussions
2. Google Drive and Basecamp are critical organizational tools for shared documentation and milestone creation.
3. We've started using Shareist for content idea aggregation. I really like where the team behind that is taking the management and organization of content generation and workflow.
Obviously everything finalized gets scrutinized via web traffic reports as well 🙂

Question: How do you evaluate the quality of an inbound link?
Answer from Derek Edmond: Link evaluation has always been a tricky subject but in some respects, the recent search algorithm changes may have had a positive impact on this.
We tie our link value much closer to industry relevance, traffic acquisition, and importance for the brand. Obviously keyword improvements are a factor but it's incredibly difficult and time consuming to measure the impact of any link, associated with any keyword.
The key is educating the client on what factors are most important to evaluate long-term. Marketing professionals will end up tearing their hair out if they try to evaluate the quality of each individual link and it's direct impact on SEO.
Question: Do you feel B2Bs have a harder time earning/building quality links than their B2C counterparts?
Answer from Derek Edmond: Short answer is "no" but it all depends on the types of links the marketer wants to acquire. For example, obtaining links through Facebook seems much more daunting in B2B than B2C, but Twitter is basically on par (maybe even easier) and LinkedIn is much more effective, at least in my experience.
If you want to obtain links from bloggers, there better be enough relevant blogs out there, talking about your industry, for that tactic to be successful.
At the end of the day, it's about identifying and building the right networks and relationships, via whatever tools you have at your disposal.
Question: Are a manufacturing company's customers really going to Like them on Facebook? Aside from LinkedIn, does social media marketing really help a B2B business?
Answer from Derek Edmond: I swear I didn't read this question before answering the previous one! The answer is a definitive "yes" but B2B marketers (and the vendors providing solutions for them) really need to define appropriate goals and objectives.
For example, using Twitter we just built a connection to a writer on a very influential business publication, who plans on writing about our client. I am going to sound like a broken record but it is truly all about research, understanding the audience, and being able to develop relationships that present a win-win for everyone involved.
Connect with Derek Edmond on Twitter and Google+.
*****
This non-paid interview is designed to give the Brick Marketing audience insights and different perspectives of SEO, link building, social media and web marketing. Past expert interviews include: Ann Handley, Eric Ward, Mike Moran, Andy Beal, and Jordan Kasteler to name a few.
If you would like to be interviewed by the Brick Marketing team please contact Brick Marketing here:
https://www.brickmarketing.com/contact
Categorized in: Expert Interviews
Like what you've read? Please share this article