The Potential Fallout of Cutting Back on Facebook Posts
Written by Danielle Bachini
Marketers know that Facebook marketing isn't as easy or straightforward as it should be. Ideally, the process would be simple. You create a company page, share status updates via that page, and those updates show up in the News Feeds of people that have "Liked" you. But this is Facebook, and they are known for making things more difficult. The News Feed isn't just a stream of updates from people or pages that you have liked. Instead, it's a stream of updates that Facebook chooses to show you from people or pages that you have liked. Facebook's News Feed algorithm is calling the shots, not you.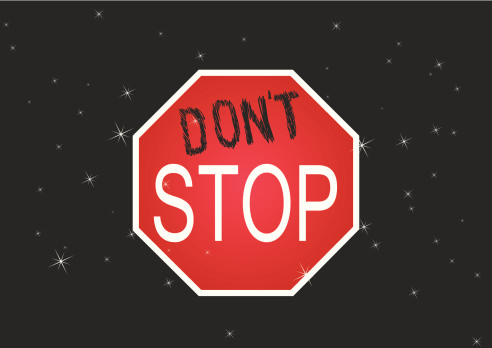 Of course, this algorithm is a secret. As marketers we're left to experiment to try and figure it out as best we can, or learn from the experiments of others. Recently, I came across an article that included an interesting case study outlining what can happen when you cut back on your Facebook posting in an attempt to gain a News Feed algorithm advantage.
The marketing team at Pancake Laboratories cut back on Facebook posting in order to "find the weeds" or the low-engaging content that was believed to be bringing their Facebook Page's engagement metrics down. More information can be found here, but here is an overview:
• Pancake Laboratories' theory was that since they were posting so often (about 3-5 times daily), Facebook's EdgeRank algorithm was showing their content only to the same fans who already engaged with them the most. By cutting back to posting once or twice daily—or not at all for one entire week—they thought Facebook would show their content, when they did decide to post, to a new, larger audience of their fan base.
• In the first week they cut back from posting 3-5 times a day to just once daily. The Talking About This number dropped, but the reach of status updates stayed about the same.
• In the second week, they did not post anything. The day following the seven-day hiatus, they posted a single status update to evaluate its engagement. The Page's Talking About This number plummeted and the engagement on the first status update after the posting hiatus had remarkably low reach.
• In the final week, they posted twice daily. The reach on individual posts went up a little, but it was still low compared with what they were used to seeing prior to the experiment. The Talking About This number also remained low compared with the prior average.
• The hit that they took from this experiment lingered for a while, but the metrics began to slowly rise once they resumed their prior posting schedule.
So what can we learn from this experiment? First, it's OK to post multiple times throughout the day. Actually, it's recommended! As long as the posts are relevant and the content that you are sharing is good- go for it! Second, make sure to keep your Facebook page active. Facebook isn't going to take into account how busy you are or that you have a deadline coming up and give you a pass when it sees that your posts have dropped off. Make content creation and social sharing a top priority at all times! Create a content calendar and be sure to stick to it. A Facebook hiatus, even a short one, means that you'll need to work your way back to the level of visibility that your Page once had.
Categorized in: Social Media
Like what you've read? Please share this article